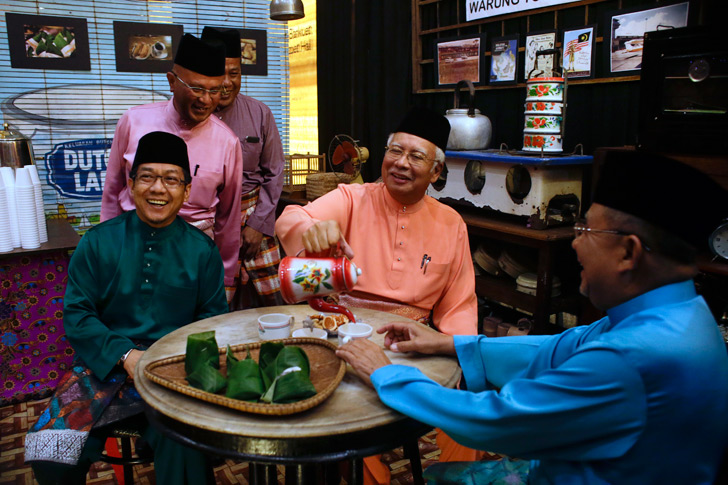 The National Security Council act will give Malaysian Prime Minister Najib Razak sweeping security powers within designated "security areas" in the country. Presented as an antidote to Islamic extremism, there are concerns it will be used to silence Najib's critics amid the 1MDB scandal

Malaysian Prime Minister Najib Razak will receive a host of new security powers from next week, including the ability to declare "security areas" where police can search any individual, vehicle or premise without a warrant.
The National Security Council act, passed by the country's legislature in December but which comes into force on Monday, also removes the requirement for investigators to conduct inquests into killings by security forces within the designated areas.
Unprecedented security powers
"The powers in the National Security Council act are so wide-ranging that they permit almost any public activity to be construed as a threat to national security, with potentially devastating consequences," said Amrita Malhi, a researcher on Malaysia based at the University of Adelaide.
Though the act was ostensibly promoted as a response to Islamic terrorism, Malhi told Southeast Asia Globe measures were already in place that allowed the government to prosecute extremists. She added that the act could potentially be used to counter "any challenge to the position of the current government".


In a press release last December, Steven Thiru, the president of the Malaysian Bar, called the bill "an insidious piece of legislation that confers and concentrates vast executive powers in a newly created statutory body called the National Security Council".
In the past, Najib's government has used the Sedition Act, first introduced during colonial rule in 1948, to pursue a range of government critics including rights activists, journalists and opposition politicians. Last year alone, at least 91 people were arrested, charged or investigated for sedition, nearly five times the number of those pursued during the first 50 years that the law was in place.
"[There are essentially] no checks on what he can do," said Greg Lopez, a research fellow on Malaysia at Murdoch University's Asia Research Centre, in reference to the new act. "He could declare an emergency by himself and nobody can do anything about it."
1MDB
The new powers come amid Malaysia's ongoing 1MDB scandal, which has roiled the country's politics since allegations emerged that more than $1bn of government money was transferred into Najib's personal bank accounts, most of which is claimed to have originated with the 1MDB state investment fund.
"What would be worrying is that, now that there's so much exposure on the 1MDB stuff, whether he would be tempted to use this new-found power," said Lopez. However, Lopez added that it would be unwise of Najib to use the act for domestic affairs, as there are already several provisions, including the Sedition Act, which he could use to silence internal critics.
Questions over Najib's suitability as prime minister intensified last week after the US Department of Justice filed civil lawsuits claiming that more than $3.5bn was misallocated from 1MDB.
Malaysia's former prime minister, Mahathir Mohamad, called for a referendum on Najib's status as prime minister, while Wan Azizah Wan Ismail, president of the opposition People's Justice Party and the wife of jailed opposition figure Anwar Ibrahim, also issued a statement. "I believe the Malaysian people want Dato' Sri Najib to go on leave as prime minister so as not to create the perception of abuse of power or process to halt or hinder a full and transparent investigation on this very serious issue," she said.
Malaysia's opposition coalition plans to hold a protest against Najib for July 30.