Less than six months after Philippine President Rodrigo Duterte declared the city of Marawi "liberated from terrorist influence," fighting continues in the region's troubled south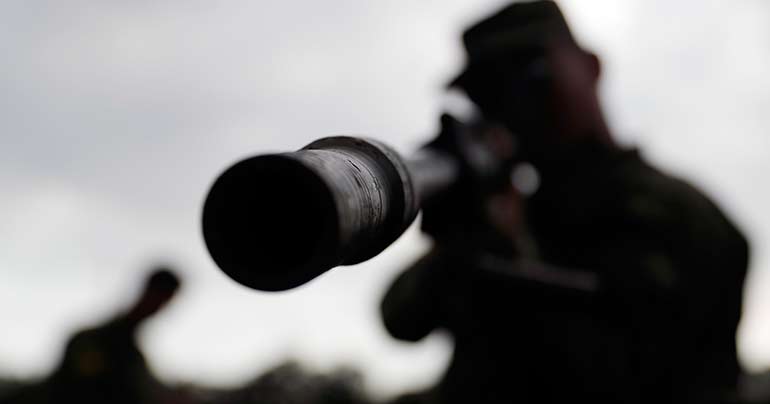 The Philippine military announced on Sunday that it had killed 44 members of the Islamic State (IS)-affiliated Bangsamoro Islamic Freedom Fighters (BIFF) militia and wounded 26 others in a series of airstrikes and ground offensives ordered in response to a firefight that broke out between the two sides in Datu Saudi Ampatuan, Maguindanao province on Thursday morning.
The decision to launch airstrikes was made after the number of BIFF fighters engaging government troops in Thursday's firefight grew to roughly one hundred.
During the operation, the military also recovered a dozen rifles, improvised explosive devices and a black flag similar to the one used by the Islamic State, 6th Infantry Division chief General Arnel dela Vega told the Inquirer.
In a separate statement, the Philippine military said that one of its soldiers was wounded in the initial fighting.
Classified by the Philippine government as a terrorist organisation, BIFF was born out of frustration with the way in which its predecessors, the Moro Islamic Liberation Front (MILF) and the Moro National Liberation Front (MNLF), had pursued independence for the island of Mindanao, where over 90% of the country's Muslims live.
In recent years, both MILF and MNLF have attempted to bring an end to the country's decades-long sectarian conflict by adopting a more conciliatory approach to their fight for autonomy.
In November 2016, MNLF founder Nur Misuari met Philippine President Rodrigo Duterte in Manila to resume peace talks, while the MILF supported the government during its recent five month-long battle with the IS-affiliated Maute Group in Marawi City by sending rescue teams into the warzone to recover civilians.
Meanwhile, BIFF members attempted to reinforce the Maute Group during their siege of Marawi City.
In return for MILF's assisstance, Philippine President Rodrigo Duterte promised that, by the end of 2017, he would push through the the Bangsamoro Basic Law (BBL), a proposal that would finally grant Bangsamoro – literally meaning 'Muslim nation' – self rule. He appeared to walk back on this pledge in December, when he stated that he was unsure whether the BBL was allowed by the 1987 Constitution.  
In a recent interview with Rappler, MILF chief negotiator Mohagher Iqbal described the BBL as the "only political solution [to] the Moro problem".
Related reading: