This week Myanmar's new president Win Myint signed a pardon to release more than 8,000 prisoners, feminists in Thailand hit back against authorities' advice to not dress 'sexy' for Songkran, and 12 new sea creatures were discovered off the coast of Indonesia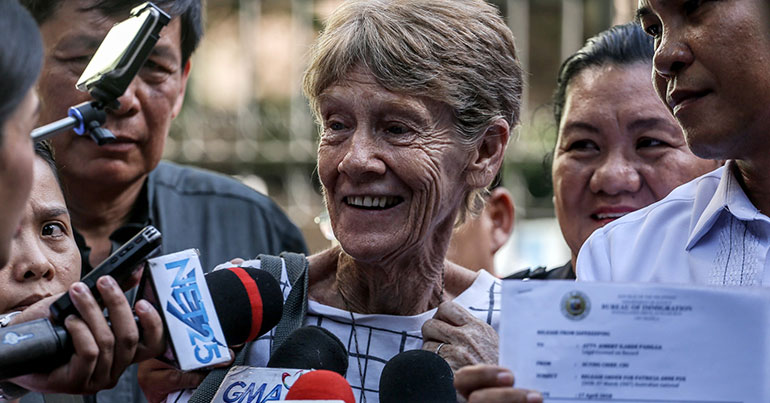 Another week, another controversy for Philippine President Rodrigo Duterte. On Wednesday the outspoken leader said that he had personally ordered authorities to investigate a 71-year old Australian nun for "disorderly conduct".
Patricia Fox, a coordinator of a Philippine congregation of Catholic nuns, was detained in Manila for nearly 24 hours. She had been protesting for the release of political prisoners and for Philippine authorities to respect human rights.
Presidential spokesman Harry Roque has admitted that her arrest was a mistake because "she was not engaged in any political activity when she was taken from her home by immigration authorities".
Elsewhere in the Philippines Duterte has appointed a new police chief who has vowed to continue the violent war on drugs.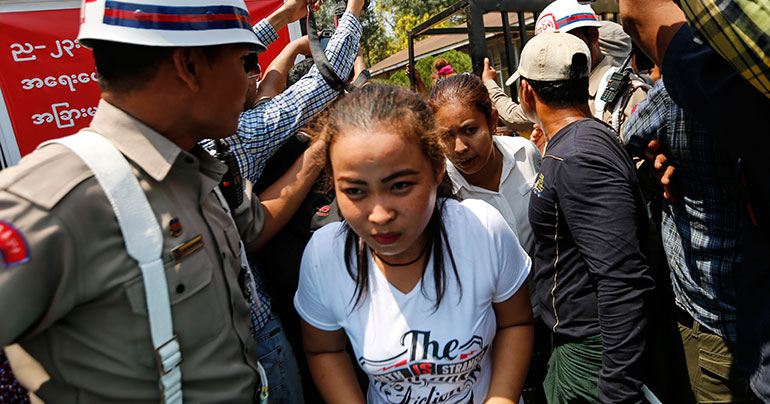 Newly elected Myanmar President Win Myint has signed a pardon guaranteeing the release of 8,490 prisoners, who are to be released as part of the country's traditional new year celebrations. According to a Facebook post by government spokesman U Zaw Htay, the pardon extended to more than 6,000 drug offenders, as well as more than 50 foreigners and 36 political prisoners.
Two noticeable omissions from the list of pardoned prisoners were Wa Lone, 31, and Kyaw Soe Oo, 28, two Reuters journalists who were arrested in December after being accused of illegally possessing confidential government documents while reporting on the brutal murder of 10 Rohingya Muslim men in Myanmar's troubled Rakhine State.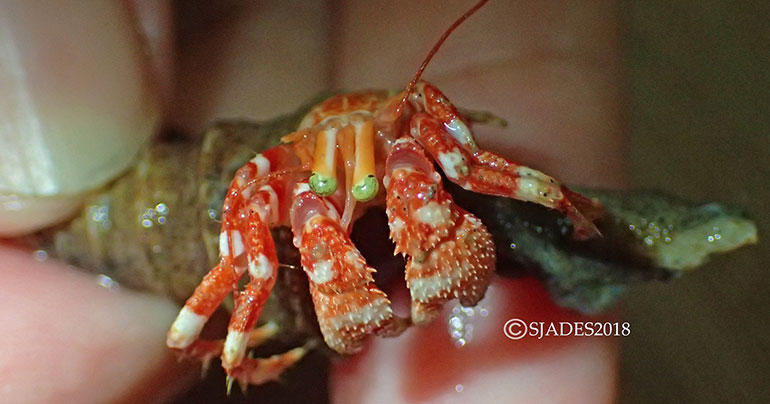 A team of scientists led by the National University of Singapore (NUS) and the Indonesian Institute of Sciences has discovered at least 12 new species of crabs, prawns and lobsters as part of a 14-day scientific expedition to study deep-sea marine life in an area off the southern coast of West Java.
A crab boasting a fuzzy spine and blood-red eyes, a zebra-patterned lobster with long arms and a hermit crab with green eyes and orange banded pincers are but a few of the new species that have been discovered, with lead scientist Professor Peter Ng suggesting that the team of scientists were likely to find more new species among the 12,000 creatures they collected during the 14-day trip.
"We expect to identify more new species among the pickings of the expedition, and we certainly look forward to studying the specimens and data with our Indonesian friends."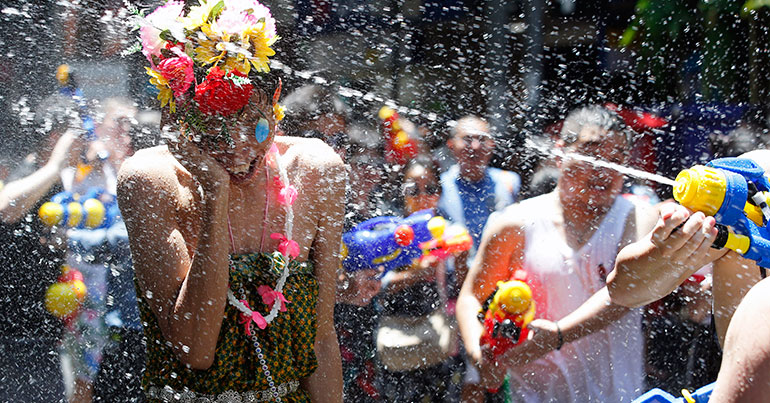 Last weekend was Songkran, the traditional Thai New Year celebration that involves crowds of people pouring onto the streets to participate in a mass water fight. It's mostly all fun and games, but recent years have seen an increase in sexual abuse and sexual harassment against women. To stamp this out, Thai authorities issued advice to women to not 'dress sexy' to avoid being harassed. That didn't go down too well and a social media campaign hit back against the advice. Heading the movement was local actress Cindy Sirinya Bishop, whose hashtag donttellmehowtodress quickly started trending on Twitter. In one post she said "Society warns women "don't get raped" instead of warning men "don't rape"".


The story of Syrian man Hassan Al Kontar's extended stay at an airport in Malaysia has captured the world's attention this week. He has been residing in the airport since 7 March, unable to enter Malaysia and unable to afford an onwards flight.
It began back in 2016 when he lost his job and work permit in the United Arab Emirates. He was then sent to Malaysia, one of the few countries that grant visas to Syrians on arrival. He began working there on a three-month tourist visa, trying to save up enough money to get to Ecuador, where Syrians can enter visa-free. He earned enough money and bought a ticket, but was turned away on the day. After also being turned away in Phnom Penh, Cambodia, he ended up back in Kuala Lumpur International Airport with an expired visa and no more money to move on.
Related reading: