Southeast Asia's streets could soon be filled with driverless cars as Grab takes the initiative on developing self-driving vehicles in the region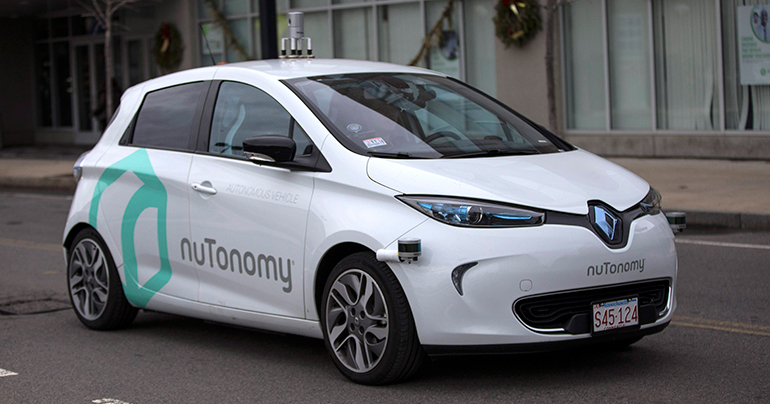 Ride-hailing company Grab has announced plans to launch self-driving taxis in Southeast Asia before 2022.
Grab's president, Ming Maa, said the company wanted to commercialise its robo-taxi operations and that the project would be unveiled within the next four years, reported Nikkei Asian Review.
Ming added that Singapore was the likeliest launching destination as it was the most adaptable country in terms of embracing new technologies. It is not yet certain which other countries Grab will aim to introduce the project in.
In 2016, Grab partnered with Singapore-based company nuTonomy, a leading developer of software for self-driving cars. The two companies have already tested self-driving cars in small areas of Singapore, but are now looking to expand their operations.

The idea of self-driving taxis has been gathering pace around the world. In 2016, Uber launched its first fleet of self-driving cars in Pennsylvania, US. Last September Tesla delivered the first 50 of 200 vehicles equipped with autopilot software to Dubai, with the aim of turning them into a fleet of self-driving taxis.
Speaking of the benefits of driverless cars, Ming said that the technology could open up many new possibilities in the region.
"Autonomous vehicles can connect the passengers that live in remote locations [where] public transportation is somewhat limited," Nikkei Asia Review reported Ming as saying.
Grab is the largest ride-hailing service in Southeast Asia, operating in eight countries and 168 cities. However, competition in the region is fierce, with many players vying for dominance.
Uber is continuing to push for a share of the market and last month finalised a deal with SoftBank, making the Japanese telecommunications corporation Uber's biggest investor. SoftBank has also previously invested in Grab.  
Meanwhile, Google recently chipped in with an investment of $100m for Indonesian company Go-Jek, which dominates the domestic market.
One of the reasons behind Grab's success, though, has been its drive to connect to local partners and adapt to the demands of individual countries.  
For example, right from the start Grab accepted cash payments, knowing that many of the countries in the region didn't use card payment technology. By contrast, it took Uber two years before it began accepting cash payments.
Grab has stated that it is looking to expand to 70 new cities in 2018, as well as breaking ground in Brunei and Laos for the first time.
Related reading: