Our guide to Thailand's biggest island, which is currently undergoing a cultural renaissance

Eat – Acqua

This upscale modern Italian joint is, believe it or not, technically in honkytonk Patong (or just north of it, overlooking Kalim Beach), yet step inside and you'll feel far from Bangla Road's touts and madding crowds. The interiors could be straight out of the pages of Vogue Living – lots of black and white, clean lines and huge glass windows – but it's the menu that is the real enticement. Sardinia-born chef Alessandro Frau is a Phuket long-timer and used to helm the Sheraton Grande Laguna. Here, he dishes up a sultry menu of Fin de Claire oysters, yellowfin tuna, swordfish carpaccio and traditional Italian dishes such as homemade agnolottis and wood-fired pizza.
Visit: acquarestaurantphuket.com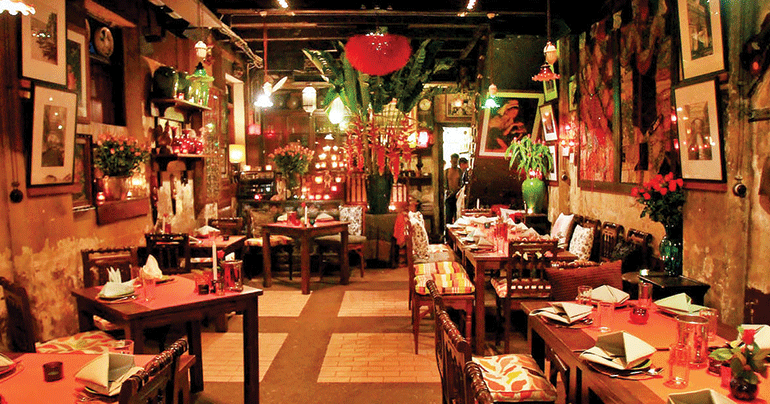 Drink – Ka jok See

Tucked away and teensy, this Thai joint is beloved by carousing celebs out for a big night: Kate Moss held a birthday shindig here and it's reportedly one of Vladimir Putin's favourite Phuket haunts. The kitchen serves up solid Thai food – think huge portions of spicy pomelo salads and tasty seafood curries – but Ka Jok See is best known for its flamboyant staff, who flirt shamelessly with every patron, man or woman. Come 10pm, the hedonism begins – tables are pushed back and out come the transgender performers and saucy male dancers, who herd merry diners into a conga line, hand out maracas and tambourines and shimmy the night away. Be sure to make a reservation and ask your hotel concierge for detailed directions.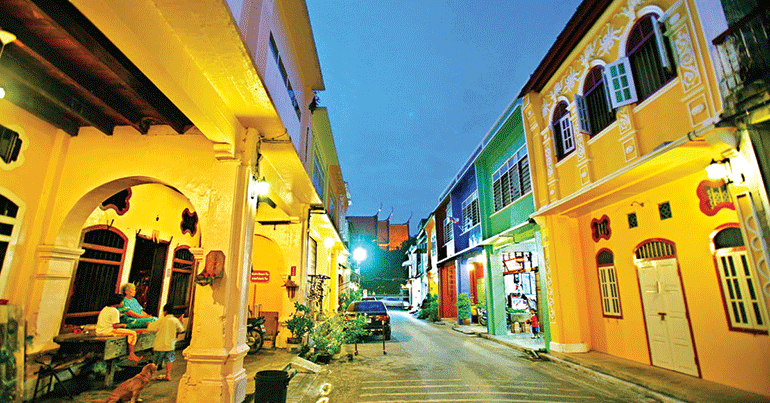 Wander – Old Town

Phuket's handsome Old Town has a fascinating Chinese tin mining history and is home to pretty, pastel-hued Sino-Portuguese shophouses, a growing number of art galleries and boutique hotels, as well as revered, generations-old Thai eateries. Discover the island's creative soul along the lantern-lit Soi Romanee, filled with antique shops, bijou bars, cool cafés and coffee joints punctuated by gilded shrines and temples. Art aficionados should pay a visit to Bangkok-born artist Isara Thatong inside his open-air Drawing Room Studio, or to Danai Usuma, who creates minimalist acrylic and oil paintings inside Wua Art Gallery. Craig Patterson's Drift Gallery on Krabi Road is full of luminous installations and interactive LED pieces.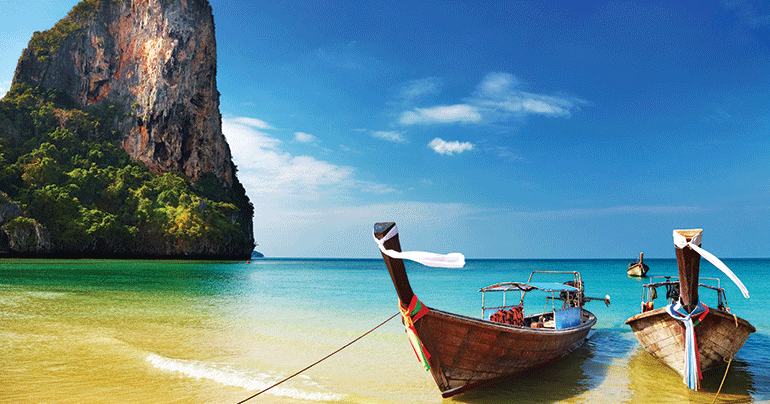 Cruise – Andaman Sea

No holiday to Phuket would be complete without a day trip out onto the Andaman's teal waters to take in the dramatic limestone formations. Most tourists jump on an island-hopping cruise and head east to Koh Yao Noi and Koh Phi Phi's white sands and crystal clear waters – it was the set for famed backpacker flick The Beach – as well as north to Phang Nga Bay, where the most famous site is Khao Phing Kan, an intriguing formation featured in the 1970s James Bond film The Man with the Golden Gun. Cruises vary in price, duration and quality, from old Chinese junks to lavish yachts. Pick one that includes drinks, good food and kayaks so that you can weave around the cliffs and karsts.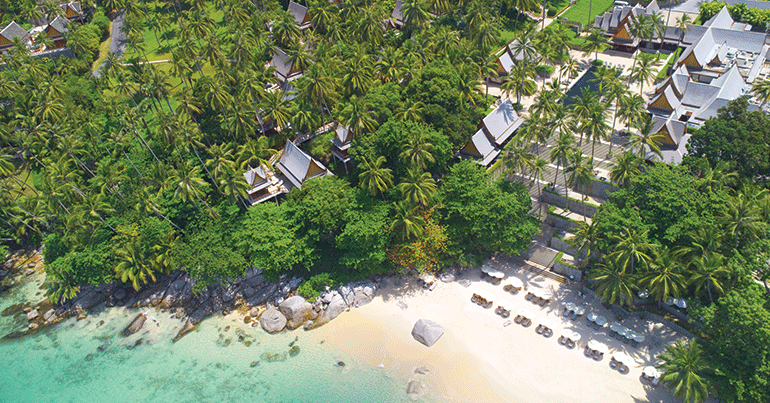 Sleep –Amanpuri

At 30 years old, the original beachside property in the ultra-luxurious Aman group is the grandmammy of Southeast Asia's growing collection of secluded tropical resorts – and the reason the word 'Amanjunkie' exists in the lexicon of high-flying jetsetters. Spread over a lush 100-acre estate, 41 pavilions and 44 villas are dotted around three pools, elevated walkways, coconut groves and the serene Pancea beach. The food is exquisite, from top-notch Thai to a beach shack serving up lip-smacking fresh seafood and trendy Japanese washoku, a considered method of cooking that focuses on fresh, seasonal produce. Don't miss the excellent spa, which has just unveiled a number of new and already award-winning wellness immersion programmes.
Visit: aman.com