Thailand recently introduced a law requiring all migrants to hold a Certificate of Identity (CI), with the deadline for obtaining the document now set for 30 June of this year. But according to a new report, many Myanmar Muslims residing in Thailand are finding it nigh impossible to secure a CI – as they encounter both legal obstacles and discrimination from officials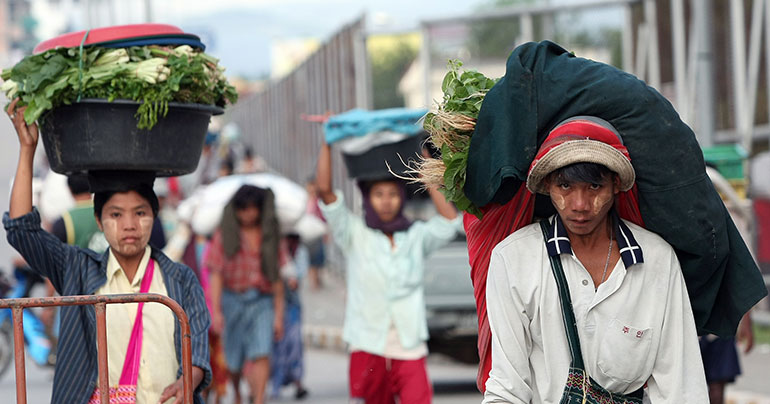 The Burma Human Rights Network (BHRN) has released a report titled Existence Denied which aims to shine a light on the difficulties experienced by Myanmar Muslims as they seek to register for a Certificate of Identity (CI) before the deadline. According to the report, the Myanmar immigration officers who have been tasked with providing the documents have been "aggressive" and "rude", with some applicants being told, "We are not giving CIs to Muslims."
First introduced in June 2017, the Decree Concerning the Management of Foreign Workers was intended to fight human trafficking in Thailand by documenting all migrant workers. But for the huge community of Muslim Myanmar migrants living in Thailand, the law could condemn them to statelessness as they find themselves denied citizenship in both their native Myanmar and Thailand.
The complications arise from the persecution faced by certain Myanmar-born Muslims who under Myanmar law are not considered full citizens. Many of the migrants fleeing the country from maltreatment at the hands of the Myanmar military are therefore undocumented. The report found that nearly 80% of the Myanmar Muslims interviewed (28 out of 36 people) had no citizenship documents.
"We are stateless because our parents did not have documents, so it has created difficulties when our children try to get them," the report quoted a Myanmar-born Muslim mother of three from Karen State. "We are being discriminated against because we are a different religion."
If the migrants are not able to obtain the documents, they could face fines of up to $1,600 – a huge sum for applicants working minimum-wage jobs in Thailand that bring in around $260 a month. On top of this, any migrant who does not succeed in obtaining a CI could be deported and prohibited from applying for another work permit in Thailand for another two years.
The Certificate of Identity
The Certificate of Identity is a passbook that enables the Thai government to verify the nationality of foreign migrant workers, and is now necessary in order for migrants to receive a work permit.
The BHRN report, which includes interviews with Myanmar Muslims living in Mae Sot, Chiang Mai, Phuket and Songkhla, suggests that the Myanmar officials in charge of issuing the CIs have demanded more documentation from Muslim applicants than from people of other religious groups.
I returned to Thailand and took [the documents] in to the CI office, but they said, 'you cannot get a CI because you are Muslim'
This includes recommendation letters from local police in Myanmar, household registration documents from Myanmar and their own national ID cards from Myanmar as well as the ID cards of their parents. This has proved extremely complicated for those who do not possess the documents and have to make dangerous and expensive trips back home to retrieve them.
One respondent to the BHRN survey said he was asked to provide as many as 12 documents in order to acquire a CI.
"I went back to Hpa-an – in Karen State, Myanmar – and got the documents that I could. I spent around THB5,000 ($160) getting documents. I returned to Thailand and took them in to the CI office, but they said, 'you cannot get a CI because you are Muslim'," the 23-year-old was quoted in the report as saying.
He added: "They just made it harder and harder, and they asked for more and more. It's like there are no rules. I tried my best to get what they wanted, but I couldn't do it. Finally, I had to stop pursuing the CI."
BHRN demands
The Existence Denied report lists a series of recommendations for both the Thai and Myanmar governments as well as for the international community, with suggestions on how to rectify the situation.
"Despite attempts to ignore, remove, and even criminalise them, Burmese Muslims continue to exist, both in Thailand and in Burma (another name for Myanmar)," the report states. "BHRN carried out this documentation project with the aim of making this community more visible so that they might receive greater support and solidarity."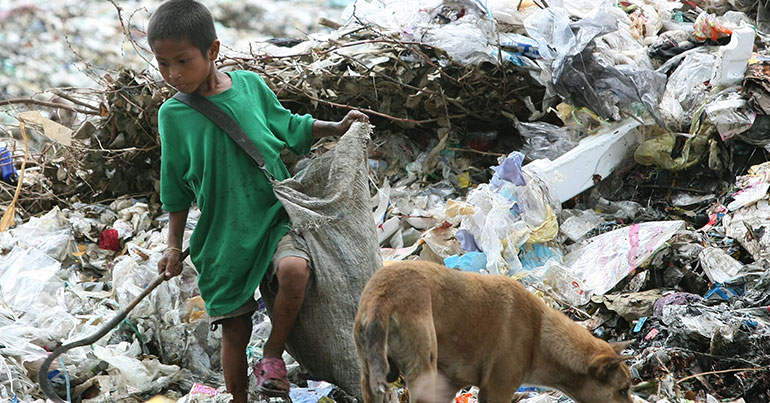 Myanmar has faced strong international criticism for its persecution of a group of ethnic Muslims known as Rohingya, who predominantly come from Rakhine State in Western Myanmar. In 2017, two outbreaks of violence against the Rohingya, carried out by Myanmar's military, prompted around 700,000 Rohingya to leave their homes and flee to Bangladesh. Since then, Myanmar and Bangladesh have agreed on terms to start a repatriation process, but it has been hindered by delays and logistical constraints.
One Rohingya refugee who testified in the report wrote that he fled to Thailand because he believed it would be safer – but that he has so far been unable to obtain a CI.
[manual_related_posts]
"As soon as [the immigration officers] saw I was from Rakhine, they said, 'This is not going to work.' They told me to get a letter from the police saying that I was a good boy, a letter from the immigration office, and a national ID. So I knew I couldn't get it, because I couldn't go back home. It's not safe for me," he said.
He added: "Finally, I got a temporary Thai migrant card. I can keep it until 30 June. After that, I don't know what I will do."