The beer diary
Phnom Penh's leafy Botanico Wine and Beer Garden is a good place to lose track of time. With tall trees in its outdoor dining area offering ample shade from the oppressive hot-season sun and a courtyard laced with ferns and bamboo, such lush tropical surrounds infuse the bar with a laissez-faire, off-work-at-noon vibe. It's a welcome respite from the dust and cacophony of the fast-growing Cambodian capital.
The highlight of Botanico, though, is surely its craft beer, courtesy of Cerevisia Craft Brewhouse, one of several young Cambodia-based craft breweries and brewpubs distancing themselves from the light lager-swilling masses. On tap you may find a hoppy American pale ale or a cherry-tinged, malty ale dubbed the "Royal Red"; perhaps even the curiously-named "Darth Side" – a chocolate oatmeal stout with a rich mocha nose. Other Cerevisia kegs might contain a floral IPA (Indian Pale Ale), an aromatic amber ale and a light, soft wheat beer.
Cambodia's beer enthusiasts did not always have it so good. Just a decade back, the locally made beer market was basically limited to Angkor, Anchor, ABC and Cambodia – ubiquitous labels sold in beer gardens and supermarket shelves across the country.
But change was underway. In 2012, the craft beer scene that was thriving in Europe, Australia and the US began trickling into Southeast Asia. Importers like Beervana and Hopsession set up shop in Bangkok, bringing in celebrated beers from Rogue, Deschutes and the Danish brand Norrebrø Bryghus and distributing to trendy bars. In Singapore, imported boutique beers from Europe started to gain popularity around 2009, but the scene is now so established that inside labyrinthine Chinatown food centres, one can find obscure craft beers like Baird Beer from Japan. It's sold at a hipster hawker stall beside booths selling laksa and chicken rice.
For smaller but fast-developing Cambodia, it was surely a matter of when, not if, the craft beer trend would arrive. As bijou bars, speciality wine shops and stylish restaurants proliferated in Phnom Penh, in came bottles of Belgian beers like Hoegaarden and Duvel, followed by other niche beers. Cerevisia got its start as a wholesaler in 2013, operating out of co-founder and brewmaster Chad Richman's home. It now sells its beers in 12 Phnom Penh restaurants, with roughly 40 more on the waiting list.
"What's important in this part of the world is quality," says co-owner Erich Phillips. "We never waver from that, period. I guarantee all of the restaurants we serve: any problems with the beer, we'll replace it; no questions or qualms."
For Phillips, growth in the craft beer market comes one step at a time. "Expansion is not about going after the dollar," he says. "People tell me to raise my prices; I'd rather not. It's more about maintaining quality in our expansion than chasing after a certain market share. I don't really care about that."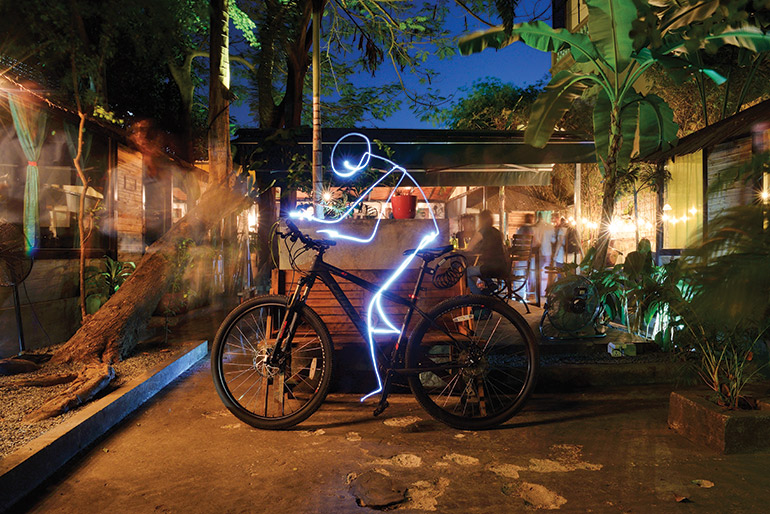 That said, Cambodia's craft scene is still in its infancy. The Himawari Microbrewery, which now seems like a veteran on the scene, got its start in 2011. The brewery is tucked inside the Himawari Hotel, a five-star hotel on Phnom Penh's riverside, and those sitting at the bar can watch tanks and casks whirring behind a glass panel, pumping out an Apsara Gold Pale Ale or its Gem and Jade Pale, among others.
Andrew Tay, Himawari Hotel's director, initially wanted to bring the success of craft breweries from his native Singapore to Cambodia. "I thought there should be more choices, more good beer for the expats in the country and for locals to try something different," he says.
A slow burn
On a recent, particularly humid morning in central Phnom Penh, Tay describes how Cambodia's more recent influx of affluent expats has broadened the country's penchants and palates. "People here are willing to explore different flavours of food and culinary experiences from different countries," he says. "It's similar with craft beer – people are starting to open up and try something different."
What's more, Tay believes that it is easier for a craft brewer to establish themselves in Cambodia than in a country such as Singapore, where rents and overheads are high and competition is fierce. "You don't need to take such a long time for return on investment," he adds. "It's somewhere between one to four years. But, of course, it depends on the quality of the beer."
Promoting craft beer in Cambodia, where mass-market lagers are available for less than a dollar, has its challenges though. Tay recounts Himawari's opening and the price shock of some patrons. "They compared [the craft beers] to other commercial beers and said: 'Oh, I could get something cheaper.' But after some time and a bit of education, people will start to understand and appreciate what craft beer is all about."
"In the past, Thai people only knew one kind of beer – lager,"

Chris Foo, Brew Beers and Ciders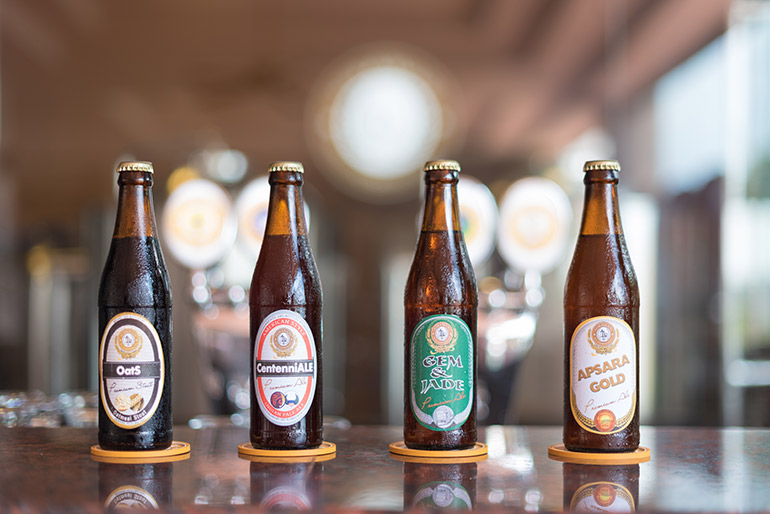 Chris Foo, the owner of Brew Beers and Ciders in Bangkok, says that creating a clientele of high-calibre beer consumers also took time in Thailand. "In the past, Thai people only knew one kind of beer – lager," he says, recalling how in the months after Brew Beers and Ciders' 2005 opening, staff pushed the origins, quality and process of the product hard, educating customers on the world of beers beyond Singha and Chang. "We were struggling to sell our beer and needed to do something about it quick," Foo adds. "We thought the only way to sell our beer was if we educated Thai people about good beer – how it was made, where it comes from, the history and culture."
Those looking to break into local markets could develop a "gateway beer" that isn't too left-field for conventional drinkers, suggests Rob Trent, founder of the blog Craft Beer Asia. "Breweries in Southeast Asia might want to do a Pilsner or a Kölsch, something that doesn't stray too much from normal taste," he advises, "but still has enough of a characteristic to it where someone can drink it and go: 'Well this is a much better tasting beer than what I was drinking before'."
In this social media-devoted region, online promotion can help business owners reach new markets, Trent adds. "People see bloggers post about great food or a great taco shop, local food stalls in the night market, and all of a sudden they're posting about this great little café with locally produced craft beer."
Matt Simpson, owner of The Beer Sommelier, an Atlanta-based craft beer consultancy, is frequently tapped for marketing advice, company events and startup consultation, and says that those interested in starting their own brewery or brewpub should "assess their demographic" and target what that group wants.
But how does one find what their target demographic wants? "If you don't know, you probably shouldn't be entering that business arena," says Simpson. "Chances are, whoever is starting the brewery should be part of that demographic and already know. If not, you really need to hire those who are."
The 'youniverse'
Personalisation – the desire to be different and be a part of something new – is a "huge part" of the appeal behind higher-echelon beers, Simpson says. "It's what propels the industry forward, the constant change." He also suggests that fledgling beer entrepreneurs should first "get a really good business model based on solid palatable products," and wryly surmises: "If your beer sucks, it's not going to sell."
Geraldine Chin, marketing manager of Brussels Beer Café in Kuala Lumpur, says that when her company opened their first outlet in 2008, the Malaysian beer market was dominated by commercial lagers. The Belgian-style brewpub wanted to put an emphasis on quality, not quantity, priding itself on serving the perfectly poured pint – one of their bartenders was crowned champion of the 2015 Stella Artois World Draught Masters Malaysia.
Brussels Beer Café found success, Chin says, by "putting an emphasis on serving beer properly – with the correct amount of head, and in the proper glassware." The brewpub wanted to "promote the idea of drinking beer as an experience, instead of merely serving beer."
Cerevisia's Phillips echoes this sentiment, contending that he would rather have one quality, well-crafted beer than five mediocre, cookie-cutter drafts. "There's a culture of drinking to get drunk and there's a culture of drinking to enjoy a drink and company," says Phillips. "I think alcohol gets a bad rap in Cambodia, and other countries as well, when one is focused on more than the other. With craft beer, we really just want people to enjoy it."