Muqsith Ahmadi, the founder of a Authentic Guards, discusses working with big brands and trying to turn consumers off fake goods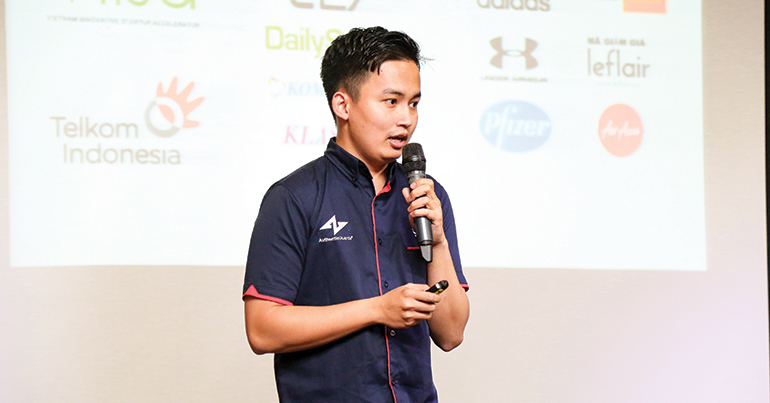 What made you want to solve the problem of counterfeit goods?
The problem is huge – and not only in terms of companies suffering monetary losses. According to [2013] data from Interpol, one million people die every year due to fake medicine, with 30% of all pharmaceutical products counterfeit.
How does Authentic Guards work?
We give brands a set of unique algorithm and QR [quick response] codes and a special hologram [to attach to their clothes labels or product packaging]. Using our app, customers can scan these codes to find out whether or not they are buying the genuine product. They also get loyalty points for scanning products if they go on to buy them, which can be redeemed through various promotions and discount vouchers.
How do you make money?
We make money from the sale of our codes, and we also charge a consultancy fee. But the big money will come when we partner with the big government associations, who we would charge a large one-off fee in advance. We are currently negotiating with the National Standardisation Agency of Indonesia (BSN).
How many brands are you working with?
We have 35 brands working with us so far – all from Indonesia. Almost all of the brands sell consumer goods. Negotiations with pharmaceutical companies take longer because they are mostly big players. Right now, we are expanding into Vietnam because it is a big manufacturing market. We hope to have 200 brands by the end of 2018. In terms of investment, we hope to raise between $500,000 and $1m during that time.
What challenges have you faced so far?
I think the main problem is that a lot of people are happy with fake products because they are cheaper. We need to change their mindset. We need to inform them that the syndicates of counterfeiters who make fake bags and clothes are the same people who make fake food and medicine.
This article was published in the December edition of Southeast Asia Globe magazine. For full access, subscribe here.
Related reading: