With Southeast Asian art set to explode onto the French art scene at Art Paris Art Fair, expert Iola Lenzi discusses its growing visibility
By Daniel Besant
Southeast Asian art will take centre-stage at Art Paris Art Fair this month. Singapore and the region have been named 'guests of honour' at the four-day event, which focuses on the concept of discovery and will see 140 galleries from 20 countries brought together in France's city of love. With a dozen Singaporean galleries set to showcase works from leading regional talents, Southeast Asia Globe speaks to art expert Iola Lenzi, who is directing the fair's Southeast Asia platform, about the region's booming art scene.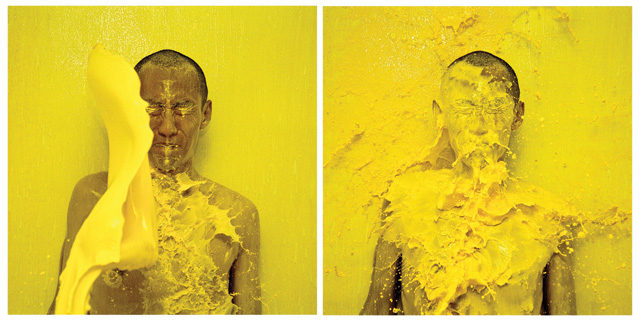 Where does your interest in Southeast Asian art stem from?
My interest in Southeast Asian art was ignited by my very first encounter with work from the region, that of Thailand's Vasan Sitthiket 20 years ago. Southeast Asian contemporary art covers a lot of ground, quite literally, as it now encompasses practices from eight countries including Thailand, Indonesia, Philippines, Singapore, Malaysia, Vietnam, Myanmar and Cambodia. Yet, however diverse these countries, in so many ways the art of the region comes together as uniquely exciting for its conflation of visual brilliance, sophisticated juggling of a vast range of media, and a focus on themes that are of universal relevance such as freedom and individual voice.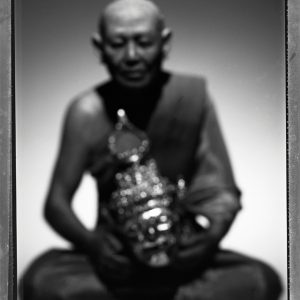 Do you think the region's art is getting more recognition in international markets and what developments have made that possible?
Let's reframe the question and ask whether Southeast Asian art is more visible and better understood: yes, I think that is the case. A patchwork of visual art exhibitions, films included in festivals, books, people travelling and the art press in some locales are taking a real interest. All these things contribute. To cite one example, last year I curated a medium-sized Southeast Asian show in Istanbul. Though this was the largest ever curated Southeast Asian exhibition put up outside Asia, it was still not a huge one. Yet the Istanbul art press did its homework, bothered to look and to ask questions. That very genuine curiosity and depth of research on the part of the writers and critics was of far more long-term importance for the discovery of the field than auction results. Art is not really about money but about ideas. If audiences are given the key to the ideas, they will, I believe, find Southeast Asian art irresistible. 
Does Southeast Asian art have an original identity?
I argue this original identity consistently in my work, though some people dispute the existence of shared traits. I do not speak for the modern art of Southeast Asia. But regarding contemporary art of Southeast Asia – its beginnings are usually dated to the 1970s in Indonesia – certainly for me there are common characteristics across the region. But the arts scenes of the many centres of Southeast Asia are not homogenous, and what I describe as shared markers concern some artists, not all.
Summarising Southeast Asian contemporary in a single sentence is impossible. However, I think there is a strand of regional art that definitely stands out and it is this strand I have researched for many years. It is characterised as aesthetically seductive, conceptual in approach, socially critical, and espousing genres, materials and media that are accessible to all audiences, not just elites. This art is never only introspective – [it] is turned outward, its good looks enticing viewers to engage with its ideas.
Do the growing economies of the region also expand opportunities for artists of the future?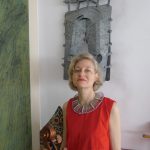 In some ways, yes, I suppose this may be the case. Historically it is true that Southeast Asia's economic boom of the mid-1990s coincided with expanded opportunities, but this came in part from international interest in the art scene there rather than local opportunities. The correlation between economic expansion and opportunity for all artists is not always a given. And wealthy art scenes, such as the one in Singapore, though offering opportunity, may not always be so even-handed in singling out artists to receive the benefit. In today's era of global connection, I hope that great artists will get a chance whatever the current status of their home economies. 
Hypothetically, if an art investor came to you, where would you advise them to put their money?
Investing… I am one of those in the camp that resists the idea of art as an investment. So much bad art is hot for a while and is then promptly forgotten, its price falling dramatically from an arbitrary high. Conversely, some historically important and very avant-garde art may take decades to achieve high prices as it waits for the monographs to be written about it. Southeast Asian art is a diverse and fast-evolving terrain. The best of it is unmistakable in its virtuosity: visually exciting, conceptually elegant and legible. So I would say to potential buyers, look properly, do as much reading as possible, and plunge if it speaks to you. There is no real risk, as much of the best is still priced very low. 
Keep reading: 
"Alley cat" – Behind the scenes in uptown Ho Chi Minh City, Tuýp Pho No, a young artist-entrepreneur is subverting tradition in the one-party state