A single strip light hangs from the ceiling, casting the director of operations at Asia's largest nightclub in a fiendish light. Mak Kim Siang, sitting in his small office atop Zouk KL, swipes at his jet-black undercut before steepling his fingers. A 32-inch Samsung TV flickers to his left, displaying black-and-white CCTV footage of the club below. Suddenly, Siang's face softens, dimples surfacing on his slim face as he smiles.
"People say to me: 'Mak, your job is so much fun. You get to drink, hang out with beautiful girls – it doesn't look like you're working.' The way I look at it is that this is my work. If I don't know how to party myself," he says, his voice dropping to a whisper, "then how can I educate other people on how to party?"
And party they do. Downstairs, in Zouk's main room, Swedish electro duo Galantis are pumping out basslines from a cage made of lights. The room's front section is packed with people pogoing, forefingers raised on each hand. In the middle, groups cluster around small tables, each featuring its own miniature skyline of Hennessy, Belvedere and Johnnie Walker bottles. To my right stands a man in a grey Nike tracksuit, eyes closed and head bobbing, propping himself up on a walking stick.
This scene, however, is nothing new for a nightclub that first opened in 2004, an offshoot of the original Zouk in Singapore, the club that is widely credited with bringing dance music to Asia.
"At first we worked out of a shipping container and [once the club was built] everything was cut and pasted from Singapore, including the layout," remembers Siang. "But we soon became the first club in Malaysia to adopt a cover charge. It took us about six months to develop into our own Zouk KL. [A big development] was the drinking habits… We educated people on how to drink in a different manner, and Malaysian club culture has become more bottle-driven."
This latest incarnation of Zouk KL opened late last year on Kuala Lumpur's central Jalan Tun Razak, at a cost of $10m, after the lease expired on its previous home. At 10,000 square metres, it is the largest nightclub in Asia and was designed from scratch by a team that included Singaporean co-founder Cher Ng, himself a former DJ. The design draft reached more than 60 revisions before arriving at the end product, the most striking aspect of which is the incorporation of 11 distinct rooms, each of them aimed at different clientele.
We educated people on how to drink in a different manner, and Malaysian club culture has become more bottle-driven."

Mak Kim Siang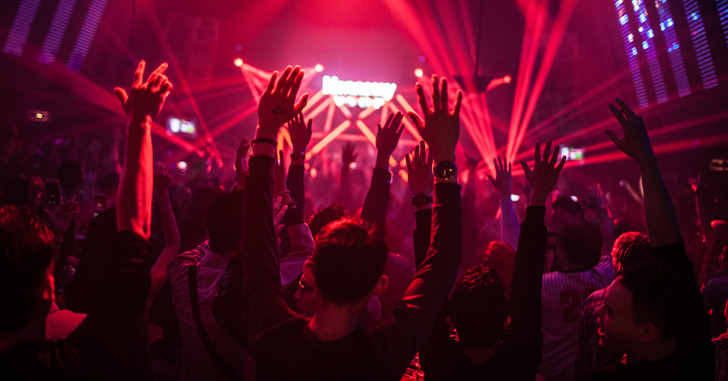 "We are selling a lifestyle for a cross-section of demographics – youngsters, hipsters, professionals and others. It's akin to running a country club – people pay a premium for membership because they like the place, the people and what it represents," says Ng.
The room that most lives up to such a billing is known as Imperial, where a private lift whisks VVIP customers straight into the action minus the queue. The happenings are more raucous than might be expected from Malaysia's most exclusive nightspot. One man bounds around the bar area like a demented techno rabbit; another is thrusting his head toward his chest while forcefully bending his knees in some kind of trance-induced vertical ab crunch. The champagne bar features a wall of Dom Perignon bottles, all 1,200 labels sparkling in vivid green thanks to LEDs.
Other rooms include Phuture, where a suspended track hoists dancers around the dancefloor à la Cirque du Soleil; Member's Lounge, where most of the men wear suits and a golden slide snakes down from the ceiling and deposits VIPs onto a Johnnie Walker-branded cushion; there is also Apex Lounge, aimed at "creative hounds", which plays indie music and features a chef making fresh sushi, the piles of plates clinking together, humming in time with the beat.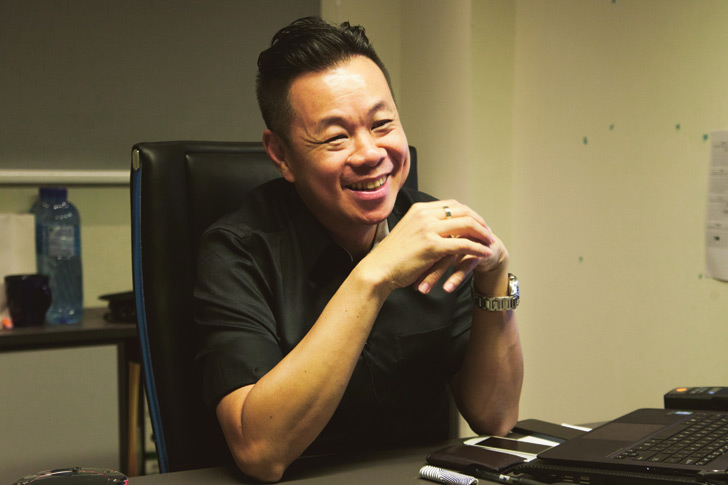 "People are expecting more and more from us," says Jimmy Lee, the club's uber-friendly marketing manager. "We have to stay a step ahead of everyone else in Malaysia, always going one bigger, one better. What do you expect to see in a club? A DJ playing, people partying and maybe some dancers? We evolve from there. We look at what you might see at a festival but not normally in a club – and then we try to bring that in."
---
What truly sets Zouk apart from the competition in Malaysia and much of Southeast Asia, however, are the DJs. Lee reveals that they are willing to spend up to $160,000 for a single set. "We'll pay if the dollars and cents make sense," he says. And if they don't, then Zouk will often hire an even larger event space and put on one-off shows, the most recent of which saw them host legendary DJ and producer Paul van Dyk.
"Some of the big-name DJs are losing-money gigs. Don't forget our exchange rates are not exactly favourable right now," adds Ng. "Sometimes we treat these megastar gigs as a form of marketing for the club. Just don't expect to make money out of it, especially if your cashflow is tight. Management of cashflow is extremely important in this industry."
As with many countries in the region, the main unseen difficulty of running a successful nightclub in Malaysia is dealing with the authorities and battling bureaucracy, according to Ng. "But once you have established the relationship, everything else will be smooth sailing," he adds.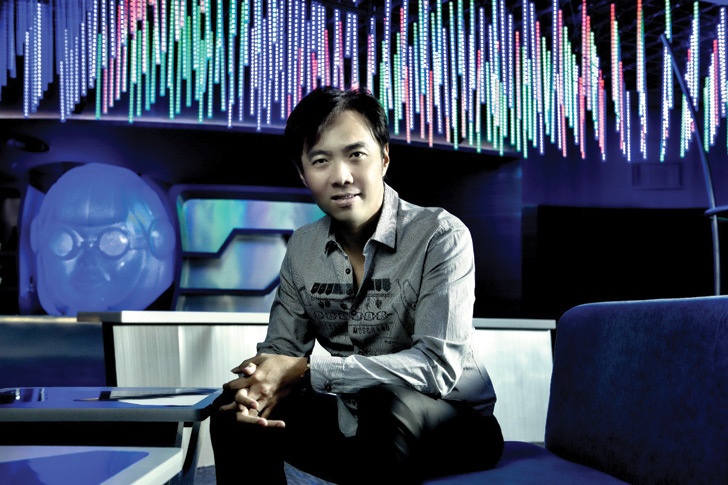 Indeed, Zouk's exalted status has allowed it to build a uniquely close relationship with the government. The club is part of Trec, Malaysia's first purpose-built entertainment enclave. Modelled loosely on the successful Clarke Quay in Singapore, Trec is officially endorsed by the Ministry of Tourism and Culture, is part of the Kuala Lumpur Tourism Master Plan and recently became the city's first recipient of a 5am operating licence. The idea, of course, is that a customer can enjoy his or her entire night in one space, from dinner at one of the many restaurants, to evening drinks at the bars, before moving onto Zouk.
Siang says the team spends a great deal of time building profiles of their customers in order to gain repeat business. "I think it all comes down to being willing to put in the work to understand them. Every day we meet people and exchange name cards. Straight away I come to my office and write on the card some detail I just learned… We gradually get to know more about them, so if a group is coming in we'll think about whether they are single, or how they like to party, and try to match them on the next table to people they might get along with."
It seems to be working – about 17,000 people visit the club each week. "We've got customers who come here three times a week, every week. They do that because they like how they are being treated. It's about a sense of belonging. Sometimes when I'm out for dinner people come over with their kids and say to them: 'This is Uncle Mak, he was the guy that used to look after papa back when he used to party.' When I hear that I feel good. People are not ashamed to tell their kids they used to party at Zouk," says Siang.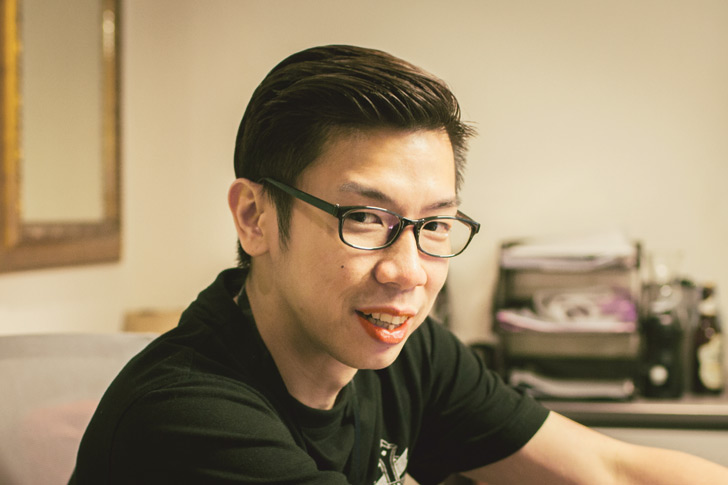 Nevertheless, he says most people "probably don't realise the time we spend every day managing the business" – regularly 16 hours a day in his case – and cites his greatest difficulty as trying to manage the staff and build the business at the same time.
Siang is proud of the fact that the club has staff members who have worked there for ten years, from cleaners and bartenders right up to management. "I think that says everything about how the company treats its staff," he says.
Hiring good staff, and retaining them, is the key to the nightclub business, he says, using the word "family" to extremes. To this end, the company has introduced incentive schemes that can be sales-, punctuality- or performance-driven, with outstanding staffers encouraged to undertake training and move up. Siang also says salaries have not been late in 12 years and the importance of this should never be underestimated.
However, he admits it is becoming more difficult to find good staff willing to work in the night-time F&B industry, which requires an extraordinary level of commitment. "You're working the total opposite of a normal human being. Think about it – that's a big thing to take on in so many ways," says Siang. "Then there's the fact that, in this type of work, it doesn't just get busy – it gets crazy. You will genuinely be exhausted."
Staff members have also become savvier over the years, according to Siang, making CCTV essential for understanding their movements, checking multiple locations at once and saving footage.
"In the daytime I work with the finance, marketing and maintenance guys. At night, everyone you see on those screens, from cleaners to valets, is under my care as well. So I'm keeping an eye on the customers, but also on the staff. I make sure that the system is being followed and executed in a manner that we accept. I'm the control behind the curtain," he says ominously.
"Even after 12 years we still give the Malaysian people something different"

Lee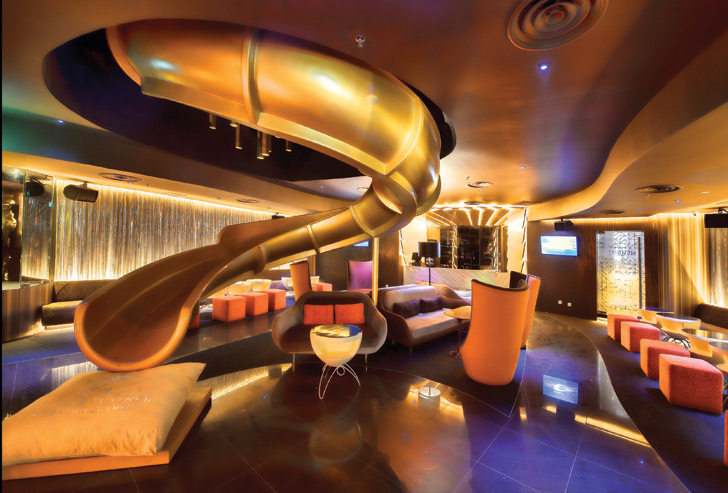 The curtain firmly ruffled, we leave Siang's small office and walk past a seating area cum green room for the night's performers. Three Asian women sip from Sprite cups wedged underneath huge "Can't Get You Out of My Head"-style visors, and a Western man and woman are drinking beer while wearing head-to-toe mirror jumpsuits, having essentially become human disco balls. These performers and more fall under the jurisdiction of Lee, a 33-year-old who could easily pass for ten years younger.
He explains how Zouk has worked hard to forge an image of a truly international brand that is in Malaysia to stay. This comes first and foremost from the calibre of DJs they book – he estimates that in any one year Zouk KL will book most of the top 20 in DJ Magazine's influential Top 100 DJs list – but has also been achieved through corporate partnerships and events. There is also the importance of being seen as a brand that surprises people. "Even after 12 years we still give the Malaysian people something different," says Lee.
He is unequivocal about the company's marketing strategy. "It's now all about social," he explains. Great attention is paid to how the brand communicates with its audience.
"We reply to every single message that is sent to us. Even the dumbest questions, we reply," says Lee. "Some people will say: 'I really love this DJ, can you bring him?' Most clubs would just ignore that… but sometimes we compile these comments and do a survey. If the response is good we'll try our best. That really has happened in the past: we've taken comments about who people want to see and we've booked them. That's when people feel like: 'Hey, this club is actually listening to us, rather than just doing business.'"
Downstairs in the main room it is almost 4am, and Galantis are approaching the end of their set. My notepad has become a conduit for the light show, flashing red, blue, white in time with the beat. Suddenly, cold bursts of steam shoot onto the crowd. Nobody quite knows what just happened, but everyone is smiling. As Galantis drop their disco-rave hit "Peanut Butter Jelly", a huge shower of silver ticker tape flutters down over the dancefloor.
It feels special, but this is just a regular Friday in early December. This must be the club staying "a step ahead of everyone else" and exceeding people's expectations, as Lee described. Perhaps that is the secret to its longevity: Zouk delivers New Year's Eve every weekend of the year.
"A lot of people ask me how we keep this club running and swarming with people," says Siang. "I always tell them: 'Anyone can open a club. Anyone can get a good soundsystem or the best interior design if they have the dollars and cents. The key is the people.' Who are your DJs? Who's running your door? Who's your party planner? Some people come here because of the Zouk name, but they come back because of the content, because of the service, because of the people."