Let the imagination run wild with a trip to the whimsical Wanderlust hotel in Singapore's Little India enclave
Walking into my room at the Wanderlust hotel, it was if I had stumbled upon a meadow of psychedelic white flowers.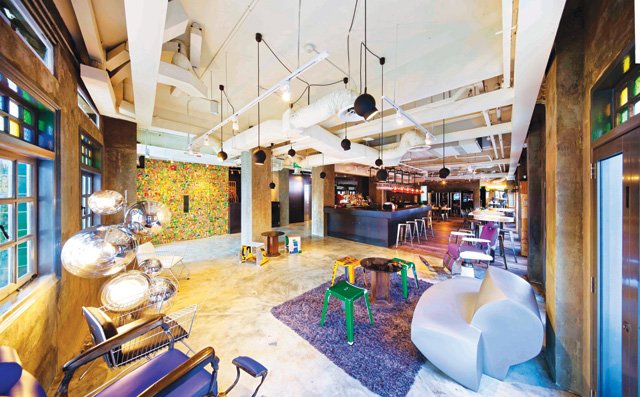 Pop art-inspired blooms and leaves, each lit from behind, created three-dimensional wallpaper that would not have been out of place  at Andy Warhol's iconic Factory.
The flora-inspired cut-outs were, however, just an indication of the creativity on display at the design-centric Wanderlust hotel, housed in a 1920s building in Singapore's bustling Little India district.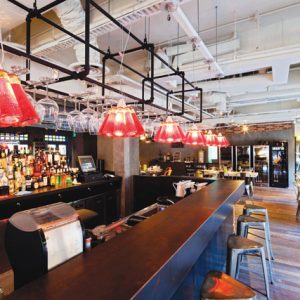 Indian immigrants once reared cattle and livestock in the area, but over the years  a labyrinth of shophouses, temples and restaurants have created a more urban cultural enclave. Yet despite the trappings of modernity, the area's distinctive energy remains. In fact, it is part of the draw.
"I chose Little India as it is such an interesting and original area and has not garnered nearly the attention it deserves," says Wanderlust hotelier Loh Lik Peng. "In fact many Singaporeans do not know Little India well. I want to give them a really good reason to rediscover this little gem of an enclave."
The result is an oasis of forward-thinking style housed in a former school. Indeed, the 29-room hotel, which still boasts its original façade, features the work of award-winning Singapore design agencies such as Asylum, phunk studio and fFurious.
Each floor is themed, with the ground   taking on a contemporary, industrial tone with brushed concrete and mismatched furniture alongside the chic in-house Cocotte restaurant and bar.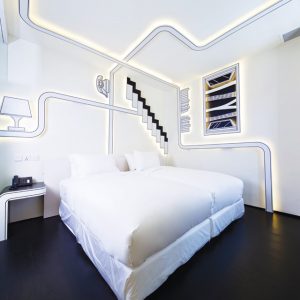 Upstairs, one level is dedicated to colour, with each 'capsule-like' bedroom decorated in a different tone. Higher still, pop art and origami create a monotone floor. But perhaps the uppermost 'Creature Comforts' level is the most unique.
The loft rooms explore enchanting themes, from a forest wonderland to a giant typewriter to another where the shadows of monsters are cast on the wall. 
Whimsical, charming and above all hip, Wanderlust lives up to its name: inspiring its patrons to travel not just in the city-state but by letting their imaginations loose.
"With Wanderlust, it is my attempt at making that adult world into a fun playground once again," says Loh.
Alley chic
Cute boutiques, colourful graffiti and restaurants galore line the narrow street that is Haji Lane. Set walking distance from the heart of Little India, trend-hunters will be inspired by its narrow shophouses, vintage wares and must-have design items that bring a dash of raw and quirky cool to a metropolis renowned for its slick modernity.
Morsels
The promise of hot curries and steaming bowls of biryani may draw visitors to Little India, but for something a bit different head to Morsels, located on Mayo Street. The stylish eatery offers scrumptious bites to be shared family style within its intimate and homely abode. Visitors still craving a little Indian spice should try the firecracker pulled duroc pork pasta, with a healthy dose of hot habanero and pleasingly cooling sour cream.
Designing a future
With Singapore a melting pot of cultures and forward-thinking designs, head to the National Design Centre on Middle Road in the Bras Basah-Bugis area to get a sense of the city-state's sense of style and burgeoning talent. The centre, housed in a former convent, is open from 9am to 9pm daily.
Taste of china
Away from Little India, Singapore's Chinatown is a hive of activity, with market stalls, small shops and foodie havens by the dozen. Step off at the Chinatown MRT station to discover the unique cultural district, which is also home to the Sri Mariamman Hindu temple on South Bridge Road. Dedicated to the goddess Mariamman, who is known for curing diseases, the complex was built in 1827. Chinatown is also home to the Maxwell Food Centre, a famed spot for cheap eats, especially steaming plates of Singapore's ubiquitous dish, Hainanese chicken rice. Tian Tian is said to serve some of the best chicken rice in the city – keep an eye out for the blue sign and snaking queues.
Essentials
Tel: +65 6396 3322. Website: wanderlusthotel.com. Address: 2 Dickson Road, Singapore. Rates: rooms range from about $220 to $480 excluding taxes. They boast complimentary breakfast, non-alcoholic beverages and Shanghai Tang toiletries. Guests also have access to the hotel's jacuzzi. Wanderlust is an Unlisted Collection hotel, which are set within heritage-listed buildings and sensitively restored and readapted. For more, visit unlistedcollection.com.
Keep reading:
"An oasis in the sky: Parkroyal on Pickering" – Spectacular terraces brimming with plants encapsulate the ethos of one of the region's greenest hotels