Vikram Lall is an award-winning architect who has designed several landmark buildings, including the Akshardham temple in New Delhi. Here he discusses his recent publication The Golden Lands, the first book from a new series that delves into the underappreciated world of Buddhist architecture
How did you first become involved in architecture? 
My interest in architecture was shaped in high school, but I didn't want to be an architect just to make a living – the deeper meaning of it fascinated me. As someone who works in a visual medium, it's important for me to draw on intellectual, emotional and experiential resources to project something into the world. Being an architect has also allowed me to divide my time between academic and professional work. As a professional architect I'm often faced with a strange disconnect between 'doing' and 'thinking'. Professionals seem to disparage academics for absent-minded thinking, and academics, in return, accuse professionals of mindlessly doing things. I try to stay outside of this kind of thinking.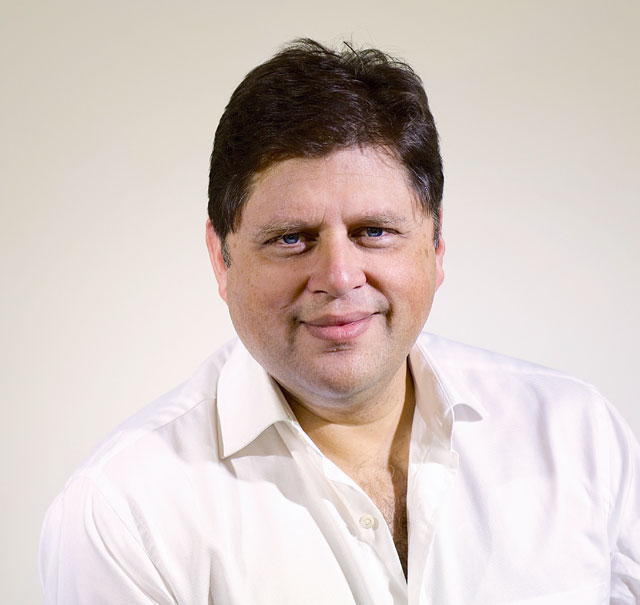 What made you want to write a book about Buddhist architecture?
It stemmed from the general lack of understanding of the relationship between Buddhism and architecture. I was concerned that much of the architectural heritage of the Buddhist world has lost its sense of meaning. Many are being packaged as tourist attractions or picnic spots, just as the statue of Buddha has become an icon of massage parlours. Also, I became aware that Buddhist architectural history is often written about by historians and archaeologists, not architects. A consequence of this can be that the goal of preserving the historical authenticity of a building, even a ruin, overrides the need to understand its architectural heritage. This was how I got into it and now I have extensive fieldwork spanning the better part of the past two decades. 
What new perspectives do you hope your book provides?
I have searched for new insights to understand Buddhist architecture. As an architect, I think it would be fair to say that we try to think as much, if not more, in images, than we do in words. So part of bringing an architectural perspective to the story of the architecture of the Buddhist world has been to elaborate the story in and through images.
What did you most enjoy about writing the book?
I think it's the fact that I tried to use architecture as a way of understanding Buddhism that has previously been unexplored. My book attempts to demonstrate the architectural patterns that emerged in response to the philosophy, practice and ritual of Buddhism.
What makes Buddhist architecture so special?
Isn't it incredible that a philosophy founded on the principles of impermanence ends up producing so many permanent buildings? Isn't it incredible that the universal ideas of the philosophy have been embodied and manifested in so many different ways in different countries without ever being diluted? And isn't it incredible that this phenomenon of architecture and its relationship to Buddhism has never been comprehensively studied?
Speaking of which, you recently gave a lecture at the Buddhist Society in London…
It was a privilege to speak there and a great opportunity to discuss with an informed audience the need to develop a deeper understanding of the relationship between architecture and Buddhism. It was also an honour to speak in the same hall where eminent people, such as DT Suzuki and the Dalai Lama, have spoken.
What do you have in store in the coming months?
Architecture of the Buddhist World will be a six-book series that I have organised between six cultural landscapes. The Golden Lands explores the architecture of Myanmar, Thailand, Cambodia, Vietnam, Laos and Indonesia. Next will be the Indic region, covering India, Pakistan, Bangladesh and Sri Lanka. Then comes the Himalayas – Tibet, Nepal, Bhutan and Mongolia. The series will finish with a look at Buddhist architecture in the modern world.
Keep reading:
"Revolution in the head" – A 4:30am start, just one meal a day and complete celibacy. Welcome to a day in the life of a meditator at Down Kiem, one of Thailand's most remote and aescetic monasteries