Young Vietnamese are flocking abroad to study, often leaving their homeland for good. With their acquired skills and knowledge the economy could reach new heights
By Margaux Schreurs
Don't call it a crisis, but in Vietnam, like in many neighbouring countries, an increasing number of students are leaving to study abroad. Keen to experience life and learning overseas, these students have created a burgeoning exodus that could have huge ramifications for the Vietnamese economy, with a large monetary injection into the country's education sector being long overdue.
"I thought an education abroad would be better than what I could have learned in Vietnam," said Trang Pham, a 23-year-old who attended Queen Mary University of London and Raffles College of Design and Commerce in Singapore.
In the 2010-11 academic year, there was a total of 98,536 Vietnamese studying abroad, and by the following year that figure had reached 106,104. This means that, according to Vietnam's Ministry of Finance, billions of dollars are flowing out of the country to pay for Vietnamese students' overseas education every year.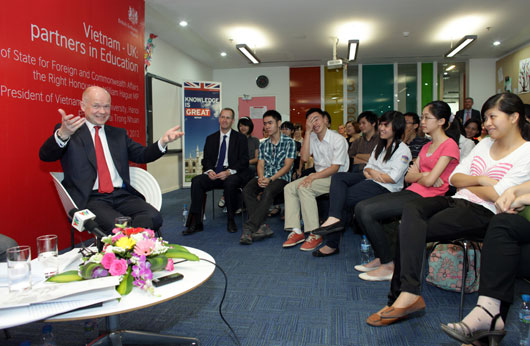 Worse still, this number will almost certainly increase further given the growing popularity of studying abroad, in conjunction with rising incomes across Vietnam. A Boston Consulting Group report predicts that nearly 100 million people will enter the consumer class in Southeast Asia by next year, most of them in Indonesia, Thailand, the Philippines and Vietnam. This will result in a 12% increase in regional consumer spending. In line with Vietnamese consumer trends, large parts of this will be spent on education.
The Institute of International Education's Open Doors survey has ranked Vietnam as the eighth-leading place of origin for students going to the US to receive an education. In the 2012-13 academic year, 16,098 Vietnamese students were studying in the US – an increase of 3.4% compared to the previous year.
Most Vietnamese leave in search of a better education, though seeing a different part of the world is also part of the appeal.
"It is common for developing countries to lose bright students until these countries become developed. The factors that attract young Vietnamese students to leave their country include adventure, higher qualifications, freedom and privilege," said Dr Kent Deng, associate professor of economic history at the London School of Economics.
"I wanted a more internationally valued degree, to improve my English, and to experience living abroad," said Dee Nguyen, 26, who studied finance and banking at Queen Mary University of London.
Le Tien Thanh, 28, who studied international business at the European University in Switzerland, agreed, adding: "This is an opportunity to acquire my dream job. A person who has studied abroad can demonstrate that they are independent, self-motivated and able to cope with difficult challenges."
While those who receive an overseas education have positioned themselves for a bright future, the situation is not all bad for the Vietnamese economy. "These bright students will go back to Vietnam for regular visits and bring back new ideas and technology that Vietnam badly needs at the moment," said Deng.
However, the phenomenon is still causing billions of dollars to be lost through capital flight, and some of the country's most talented young people are leaving and not always returning to Vietnam to work.
Le Tien Thanh said he would return to Vietnam to work only "if I can get a good job there", and many others cite better wages and working conditions as key reasons for staying overseas and working there.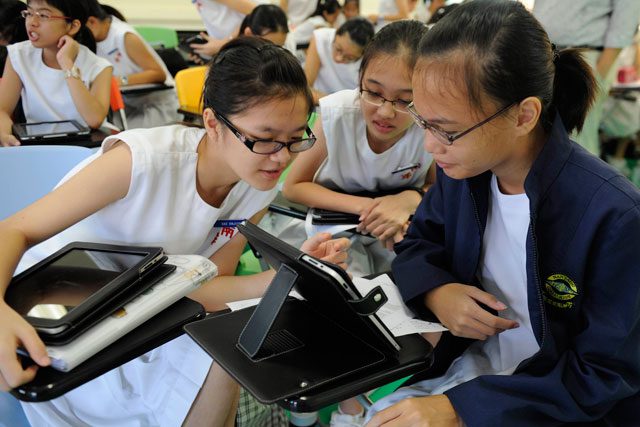 "I have returned to Vietnam to work. However, if I had a choice, I would still want to work overseas," said Trang Pham, who works as a customer service executive at Singapore Industrial Park in Haiphong, Vietnam's third-largest city.
The Ho Chi Minh City Statistics Bureau specifically named the Ho Chi Minh City Centre for Biological Technology as losing 22 researchers in 2012 alone, and Saigon Hi-Tech Park as having only a few experts remaining from a previous pool of 30 Vietnamese who had returned from the US, Australia, Canada and Japan.
The World Bank's Vietnam Development Report 2014 showed Vietnamese firms reporting a shortage of workers with appropriate skills. Although Vietnam has developed its labour force in recent years through increasing literacy and numeracy, there is still a shortage of skilled labour that its higher education system is struggling to fill.
"Continued strong economic growth will require increased labour productivity and a workforce with the skills to match the job market," states the report.
Human and capital resources fleeing the country are detrimental to Vietnam's growth, and the World Bank's Vietnam Development Report 2012 demonstrates that capital flight has been a persistent issue. The report estimates that errors and omissions, as an indicators for capital flight, to have increased from $1.1 billion in 2008 to $13.3 billion in both 2009 and 2010.
Increased education spending would contribute to a growth in GDP, which would allow for more and more investment in the domestic education sector, thus improving its quality significantly.
Although Vietnam will need time to combat this situation, more incentives to entice students studying abroad back to the country would speed up the process. "The Vietnamese government can do a lot by offering good jobs and high incomes for the returnees," Deng said.
The World Bank also recommends that positive relations between Vietnamese companies and universities would foster a more desirable higher education sector, as this would increase graduates' chances of going straight into employment. Despite this relatively bleak outlook, there have been positive developments.
Vietnam is experiencing high rates of returnees, with Viet Kieu (overseas Vietnamese) coming back to their home country to set up businesses or seek employment.
"As Vietnam grows, there will be a point at which [many] young Vietnamese lose their interest in going overseas," said Deng. "If they do, they will come back to make their careers in Vietnam. This has also been the pattern in China in the past 30 years."