One week after China threatened to attack its bases in the Spratly islands, Hanoi has ordered a private oil company to stop drilling in the contested territory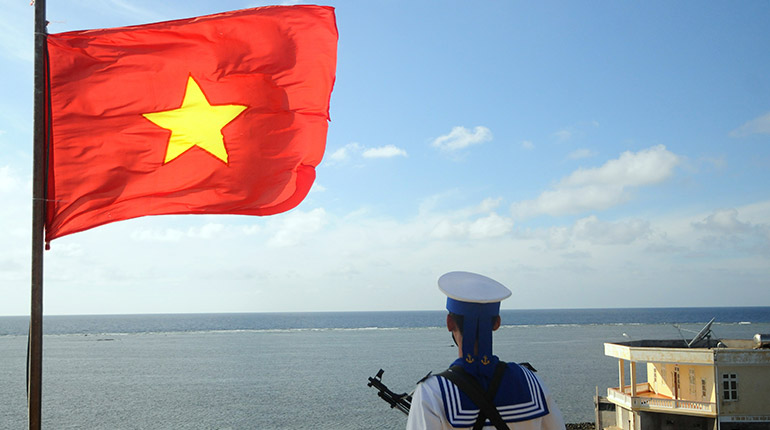 Vietnam has ordered a private company to halt a gas-drilling expedition in an area of sea 400 km off the country's southeast coast after China threatened to attack its bases in the Spratly Islands unless the activity stopped, according to the BBC.
As with much of the South China Sea, the area in question is subject to competing territorial claims by China and Southeast Asia countries.
While the Vietnamese government has leased the area, which it calls Block 136-03, to Talisman-Vietnam, a subsidiary of Spain's Repsol Oil, Beijing has sold the same drilling rights in the area, known in China as Wan-an Bei 21, to a Hong Kong-listed company called Brightoil, which counts two senior members of the Chinese Communist Party as directors.
On 21 June, Talisman-Vietnam began drilling in the disputed waters after Hanoi gave the company the go ahead, a decision that marked a significant departure from the Vietnamese government's recent kowtowing to Beijing.
After coastguard vessels and other ships belonging to China and Vietnam confronted each other in another area of the disputed waters in 2014, the two countries have tried to avoid confrontation. However, Beijing regarded Vietnam's latest drilling expedition as a step too far.
Days before the drilling began, General Fan Changlong, vice chair of China's Central Military Commission, cut short an official visit to Vietnam and a friendship meeting at the China-Vietnam border was canceled. Last week, tension between the two nations reached critical level when Beijing said it would attack Vietnam's bases in the Spratly Islands, another hotly contested area, should Talisman-Vietnam continue drilling.
"We know they are unhappy again, but we are resisting the pressure – it is a traditional part of our relations with Beijing," a Vietnamese official told Reuters weeks after drilling had begun.
But that resistance did not stand up to military threats from Beijing, with Vietnamese authorities ordering Talisman-Vietnam to leave the area just days after the company, which has spent some $300 million in developing the site, confirmed the existence of a major gas field there.