The country's state broadcaster, Radio Televisyen Malaysia, has said it will no longer air the most streamed song of all time due to its provocative Spanish-language lyrics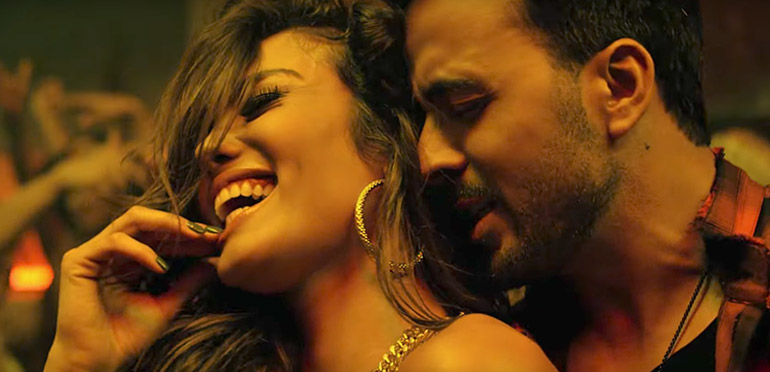 The state-run Radio Televisyen Malaysia (RTM) will no longer broadcast the international pop hit single 'Despacito' after receiving complaints from the public about its sexually-charged lyrics, Malaysia's communications minister Salleh Said Keruak told CNNMoney on Wednesday.
"The song was filled with numerous sexual references and innuendos and thus wholly inappropriate to be aired by our national media outlets for our general public, especially children," he said.
Performed by Puerto Rican singer Luis Fonsi and reggaeton star Daddy Yankee, the song is about seducing a woman 'slowly' – or 'despacito' in Spanish.
The state broadcaster's decision came a day after Universal Music declared that the song and its accompanying remix featuring Justin Bieber were the "most streamed track of all time". The two tracks have racked up over 4.6 billion streams in the 6 months since the song's release.
The ban, which some have poked fun at due to the sparse use of Spanish in Malaysia, does not extend to privately-run stations, but Keruak told AFP that all outlets had been "encouraged" not to play the song.
Prior to RTM's announcement, the women's wing of the opposition Islamic party, Parti Amanah Negara, urged the government to ban the song, which it said could damage "society's morals".
"We would like to call for the song as well as other songs that contain lewd meanings and which are against Eastern and Islamic cultures to be stopped immediately," the wing's arts and culture bureau chairman Atriza Umar said in a statement on Wednesday, having previously likened the song to "porn".
"We respect everyone's right to entertainment but clear guidelines must be put in place so that entertainment would not damage [society's morals] but instead, make them better," Umar said.
It is not the first time that Malaysia has drawn international attention for its censorship of popular culture. In March, the release of Walt Disney's Beauty and the Beast was postponed after censors deliberated over cutting a 'gay moment' from the film, which many saw as evidence of the growing influence of conservative Islamic voices in the country.