Police stopped the group from bombing Vietnam's Tan Son Nhat airport with petrol explosives a day ahead of a national holiday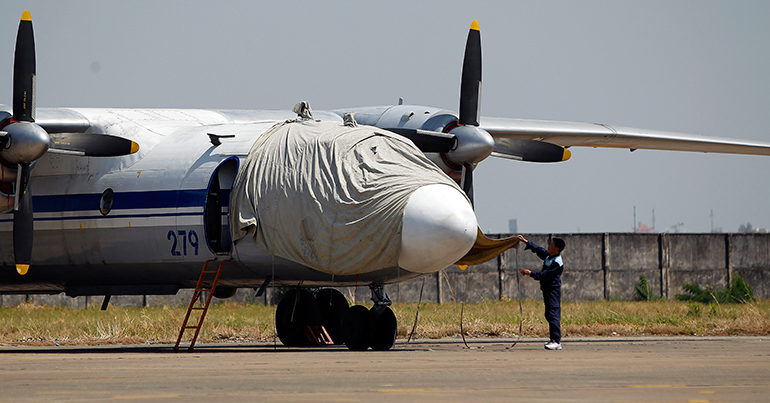 Fifteen people were handed jail terms ranging from five to 16 years over their role in a failed attempt to detonate a bomb at Vietnam's busiest airport in the southern city of Ho Chi Minh City, local media reported on Wednesday.
The defendants were charged with "terrorism opposing the people's administration," reported Vietnamese newspaper Phap Luat.
Dang Hoang Thien, accused of making petrol bombs, was jailed for 16 years. Other defendants were given jail terms from five to 14 years, reported Reuters.
According to Phap Luat, the group's plan to detonate bombs at the Tan Son Nhat airport was initially thwarted after passengers on a nearby plane saw suspicious boxes that police later confirmed contained petrol explosives.
There has been no motive provided for the group's attempted attack, but in a verdict read after the two-day trial, the state-controlled newspaper, Thanh Nien, reported that the court had found the accused to have links to foreign networks that had funded another failed terrorist attack within the country earlier in the year.
"Via social networks, the defendants cooperated with an overseas reactionary organisation…which financed the purchase of weapons and petrol bombs for terrorism," the newspaper reported, citing the verdict.
People convicted of terrorism in Vietnam can face the death penalty and independent media in the one-party state is banned while freedom of expression is tightly controlled by the government.
The sentencing of the suspected terrorists comes just days after the Vietnamese government announced it would be deploying a cyber force, called Force 47, made up of 10,000 individuals who will be tasked with fighting cybercrime and policing anti-state propaganda.
Local media reported that the military cyber warfare unit will conduct its business online and will set out to counter "wrong" views.
Online activists in Vietnam have had one of their worst years to date with at least 15 being arrested and many others receiving some of the country's harshest jail sentences.
Related reading: