Sponsored: The Audi International Jazz Festival Phnom Penh closed the festival with an exquisite event at Topaz Restaurant that blended Michelin-star dining with a world-class jazz performance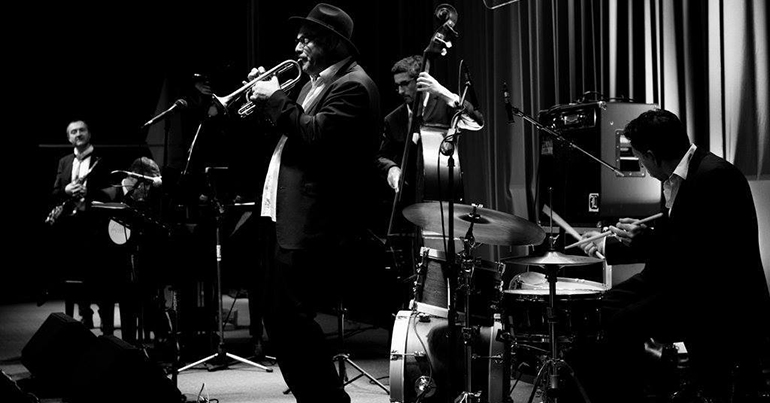 The third annual Audi International Jazz Festival Phnom Penh came to a close last week at Topaz Ballroom with a show-stopping final performance from the Christian Brenner jazz quintet and an exquisitely prepared six-course dinner from Michelin-starred chef Thierry Drapeau.
Accompanying internationally acclaimed jazz pianist Christian Brenner – the Frenchman leading the quintet – for the evening's tribute to Miles Davis was a group of equally talented jazz musicians who have played in jazz festivals that span the entire globe.
On lead trumpet was Damon Brown, one of Europe's top jazz trumpeters and vocalists who has also seen some mainstream success after having recorded songs with pop and dance artists like Eric Clapton, Sting, Bjork and many more. Playing alongside Brown on saxophone was Belgian flutist and saxophonist Stéphane Mercier, while Frenchman Bruno Schorp and Italian Pier Paolo Pozzi took up the bass and drums respectively.
Drapeau chose to begin the night in a fine display of showcasing his technical prowess during the hor d'oeuvres course, which featured bite-sized spoonfuls of blue cheese infused with bits of celery and perfectly soft and flakey miniature tarts that could fit neatly onto the palm of your hand.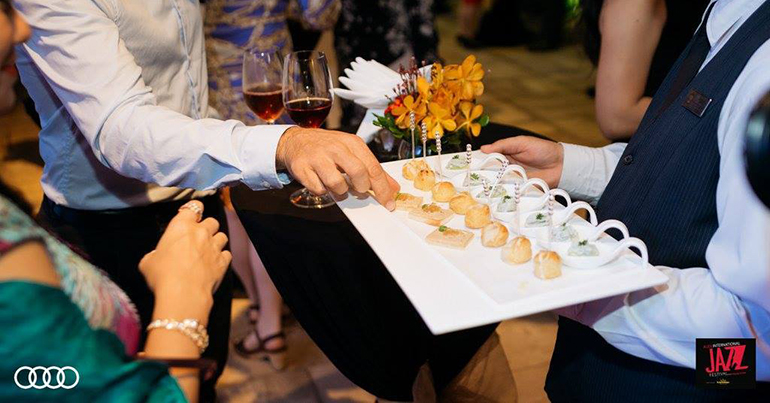 And with each course that was served from the Michelin two-starred chef's menu, there was a pairing of six carefully selected French wines and Portuguese ports to complement a corresponding dish. One of the highlights among these gastronomic duos was the chef's final coupling of a tart and cherry tasting Porto Noval Black with the dessert course's strawberry, rhubarb and basil meringue.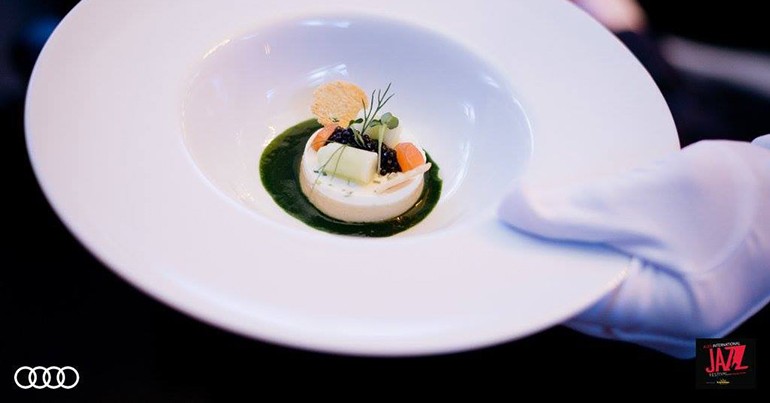 The chef also made sure to pay homage to his native country's rich culinary history, with hints of his traditional French upbringing spilling over onto dishes like the smoked haddock with caviar pearls. And in the fish course with a piece of crumbled cod being coated in a light Grenobloise sauce, which served as a comforting reminder of the French countryside that inspires this salty and pungent tasting caper sauce.
And amidst each course of fine dining, the Christian Brenner quintet swooned an elegantly dressed crowd of jazz enthusiasts with Miles Davis covers that served to do justice to the man credited with revolutionising the world of jazz, but that still left a little room for the night's performing artists put their own 'jazzy' spin on things.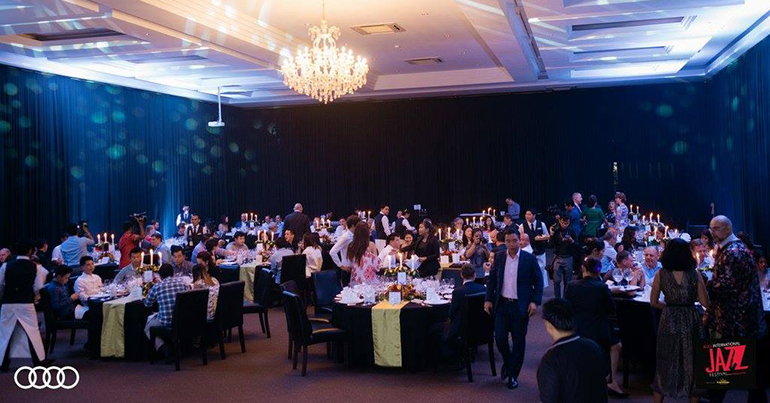 A rousing drum solo, for instance, at the end of the night from Pier Paolo Pozzi left many of the patrons with mouths half-full and partially chewed food to pause and take stock of the magical scene unfolding all around them.
Follow the Audi International Jazz Festival Facebook page to stay informed for next year's festival.