As the death toll mounts on the Kingdom's dam projects, a new trade union law could provide a vital lifeline
By Faine Greenwood
When a dam collapsed in western Cambodia last month, four workers sustained serious injujries and three others were swept away. The missing three are now presumed dead. The collapse was an embarrassing setback for the $225m project that was scheduled for completion in May and a stark reminder of the sorry state of safety standards in Cambodia.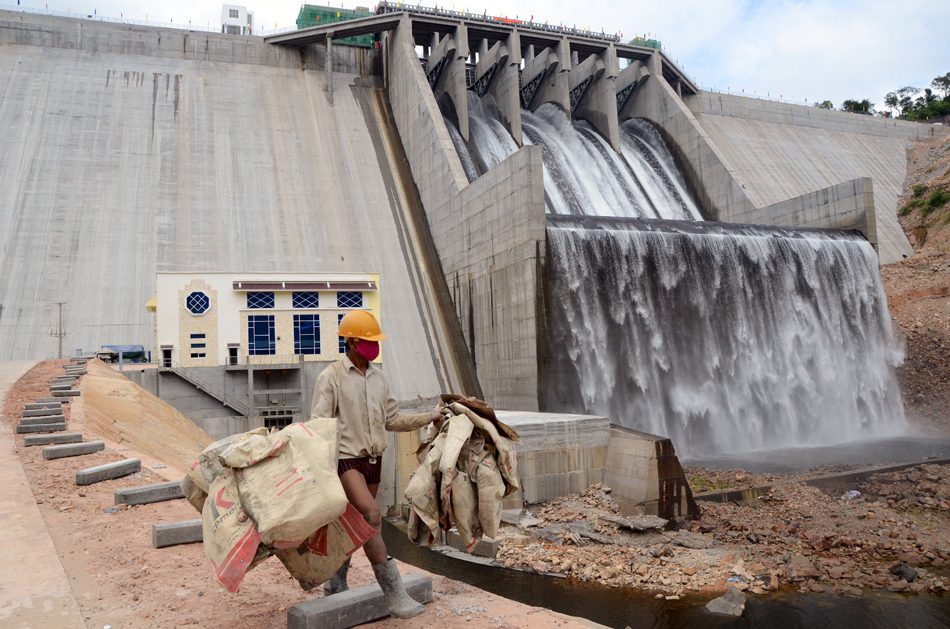 By no means unique in Cambodia, the Stung Atay incident follows a string of accidents at construction sites in recent years. In July 2011, two Chinese workers were crushed to death while working on a hydropower dam in Koh Kong province, after drilling set off a rock fall that crushed them. A week later, a Cambodian worker was fatally electrocuted while working at the same site. Tragedy struck again in September when seven workers at the Chinese-built Stung Tatay dam in Koh Kong were killed when washed away by floodwaters.
"Unfortunately, Cambodia's dams are quickly gaining [notoriety] for being unsafe," said Ame Trandem of International Rivers, an environmental and human rights NGO, adding that more could be done to prevent fatalities.
While dam safety and failure is always a risk when building large dams, extremely lax health and safety standards, coupled with little training or support, make the workplace a dangerous place for construction workers in the Kingdom, where impact assessments rarely take into account the safety of employees. Companies operating in Cambodia are rarely pushed to protect their workers or forced to adequately compensate them when things go wrong.
Additionally, when rare site inspections take place they are largely incomprehensive, acknowledged Leng Tong, director of the Occupational Safety and Health Department of the Ministry of Labour and Vocational Training.
"We don't have enough inspectors – we have 20 health inspectors in my department," Tong said, adding that these civil servants "have no power" when it comes to enforcing change based on their findings.
Exact figures on annual construction worker deaths and injuries are extremely difficult to come by in a country where "only a small percentage of occupational accidents and deaths are reported", said the Asia Monitor Resource Centre in a report.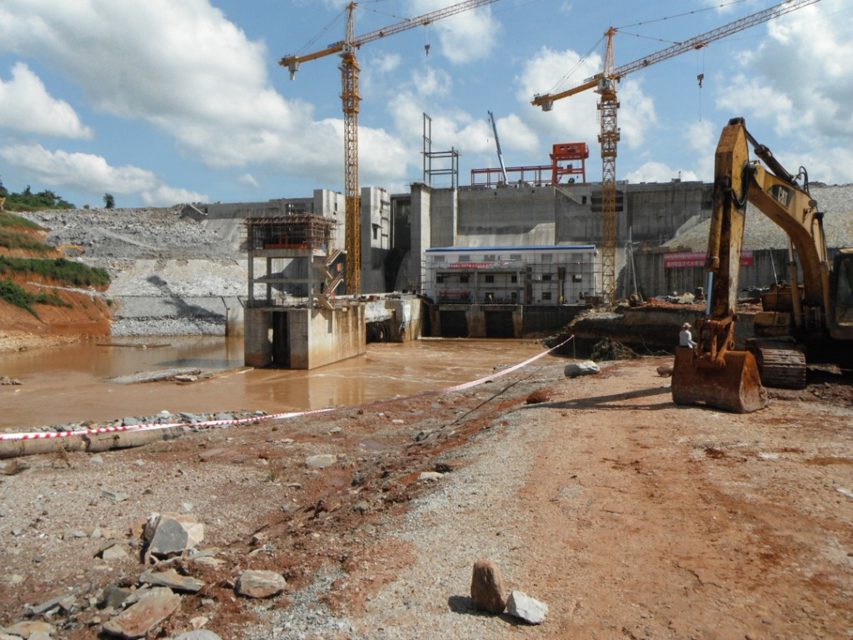 In fact, Tong admitted that he sources much of his data about worker fatalities and injuries outside of the garment sector – which is legally required to report injuries and deaths to the government – from local newspapers.
Despite the dire safety situation, a new trade union law offers a glimmer of hope for construction workers and other casual labourers in Cambodia. Supported by the International Labour Organisation, the law would allow informal workers, such as those that perished in the aforementioned hydroelectric dam incidents, to organise unions and seek legal recourse. Such a development would be "historic", said David Welsh of the Cambodia Solidarity Centre, a non-profit organisation assisting workers build trade unions.
Although salaried construction workers do enjoy the right to unionise in Cambodia, employers commonly argue that informal or day labourers – who often work on dam projects – don't have that right. It is an argument that the new law could make obsolete.
However, for months the draft has sat in the Council of Ministers, which has revealed little information to the public on its status or content. Kong Athit, the secretary general of the Cambodian Labour Confederation, is worried that it may leave the door open for union workers to be penalised or arrested if trade union activity stalls business operations or is unfavourable to the employer.
"We don't want the trade union law to treat us as criminals because we are demanding more money and better health and safety," Athit said.