Four Asean nations are negotiating hard to form a giant free trade zone in the Asia-Pacific region. Those choosing not to join in may regret their decision
By Christian Vits
It is a mammoth project: 12 countries are negotiating to form an unprecedented free trade zone – the much-vaunted Trans Pacific Partnership (TPP).
After Japan joined the talks in July, the proposed agreement could encompass 800 million people in Asia and the Pacific region – home to almost 40% of global GDP and a quarter of world merchandise trade. Four Asean member states – Malaysia, Singapore, Vietnam and Brunei – are in sitting down with the US, Chile, New Zealand, Canada, Peru, Australia, Mexico and Japan.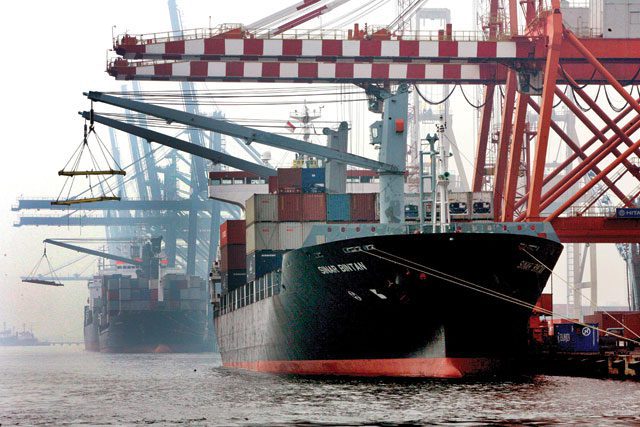 The planned agreement does not only aim to reduce trade barriers for goods and services but also includes contentious topics such as government procurement and state-owned enterprises, along with intellectual property and environmental and labour issues. Another key point is the intended dispute-resolution mechanism, which could give foreign investors the right to sue governments if they feel agreements have been violated.
"It's the biggest step since the Doha trade talks," said Eduardo Pedrosa, secretary general at the Pacific Economic Cooperation Council (PECC) in Singapore. "The advantages for those joining the TPP are potentially huge."
The organisation estimates that Vietnam could generate an additional $46 billion in annual GDP by 2025, while Malaysia may add $26 billion. "For those not joining, losses are to be expected – Indonesia could lose $3.5 billion, the Philippines could lose $1.1 billion," said Pedrosa. The estimates are calculated on the assumption that all member states of the Asia-Pacific Economic Cooperation (APEC) join the trade pact. "If countries such as the Philippines and Indonesia were to join there are big potential benefits, in the case of the Philippines, around $16 billion, Indonesia $38 billion," Pedrosa added.
Edward Teather, an economist at Switzerland's UBS in Singapore, expects Malaysia and Vietnam to profit most from the trade area as their economies are relatively small and highly regulated. "The benefits to Singapore are more modest, but still welcome given the lower trend in growth," he wrote in a recently published research paper. By contrast, the countries still mulling membership, namely Indonesia, the Philippines and Thailand, may face "a marginal loss of income relative to the assumed baseline trajectory", Teather wrote.
Teather argues that the members are projecting a common mindset that their countries are "more willing to embrace liberal reform" compared to other states. He expects that, as a result, TPP member states will attract more investments at the expense of non-members.
While the accord is open to expanding the number of partners, most observers expect that further memberships will be off the table until the process is concluded, meaning that outsiders that want to join at a later stage won't have a seat at the bargaining table and will have to accept previous agreements. Countries such as Myanmar, Cambodia and Laos may accept such a disadvantage because they are aware that their economies are not ready to meet the demands of such an agreement, while Indonesia, Thailand and the Philippines – who are more economically advanced – may rue any decision not to join.
Obstacles for the project remain. A recent PECC survey of 560 opinion-leaders across the Asia-Pacific region revealed that only 33% of the respondents expect the TPP to be concluded within the next three years.
"While a lot of work has been done and negotiations are at an advanced stage, there remain difficult and sensitive issues that need to be dealt with. If negotiations are not concluded soon, new political cycles will begin that could further delay the conclusion of the agreement," PECC's Pedrosa said. Initially, the plan was for all agreements to be inked by the end of this year.
"Every country has its own issues. Clearly, intellectual property is a problem area for many countries, government procurement is a problem and the dispute-resolution mechanism is highly sensitive for almost everyone," said Jayant Menon, lead economist for trade and regional cooperation at the Asian Development Bank in Manila. Indeed, a draft of the proposals for the TPP's intellectual property agreement that was released by Wikileaks showed serious discord among negotiators.
While the TPP negotiations follow the principle of 'nothing is agreed until everything is agreed', some governments are pushing for exemptions.
"Already we're hearing about carve-outs, and that contravenes that principle," Menon added. "The Malaysian trade minister came out officially and said that Malaysia will get exemptions for government procurement and state-owned enterprises. They've done that in order to appease their domestic constituency. So things have already been watered down."
The project also faces opposition from politicians critical of globalisation and lobby groups in countries that fear stiffer competition from abroad. Small farmers in Japan, for instance, reject liberalisation measures, as they would erode protection for their goods. In the US, manufacturing companies demand to explicitly tackle currency manipulation.
"Failing to address currency manipulation in the TPP would mean US companies and workers will end up paying dearly for expanded trade in the Asia-Pacific region," Scott Paul, president of the Alliance for American Manufacturing, said in September. A Malaysian business group called the planned agreement an "economic tsunami" as its provisions may hurt the local rice industry as well as other businesses that could be affected by the enforcement of intellectual property rights.
"Although the TPP's agenda is ambitious and wide ranging, it remains to be seen what can be agreed on, given the diversity of its membership," the ADB wrote in a report in October, adding that the last round of negotiations in Brunei made "very little" progress.
"The need to provide exemptions, or 'carve-outs', to avoid a collapse in negotiations raises concerns over the final form the TPP will take. There is the risk of it degenerating into a series of loosely tied bilateral deals," the ADB said. "It is important for negotiators not to be captured by specific groups with vested interests," Pedrosa added.
Even if all the obstacles are overcome and the agreement was signed next year, there's still hard work ahead. "The real test for the TPP is what happens after the agreement is signed. And that is ratification, implementation and enforcement. This is the real challenge," said Menon.
"It's one thing to sign agreements but a totally different thing to change domestic laws or even make constitutional amendments."

Also view:
"Claws and fire" – India is working hard to maintain strong economic ties to Vietnam
"East by southeast" – What do the conflicting forces of slower Chinese growth and a more competitive Japan mean for the economies of Southeast Asia?