The coral around an island in West Papua province, which were struck by a cruise ship earlier this month, may not be fully restored for decades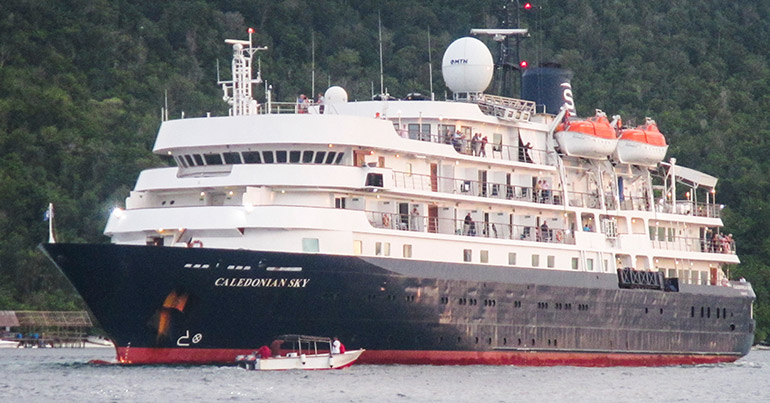 Indonesia has summoned the British ambassador in Jakarta after a cruise ship crashed into coral reefs off the coast of Indonesia earlier this month.
The Caledonian Sky, a 4,200-tonne cruise ship, was on a voyage organised by a London company when it smashed into the reefs at low tide around Kri, one of hundreds of tiny islands in Raja Ampat, West Papua province. The region attracts many travellers and divers – those on the ship were on a bird-watching expedition – as it is one of the most biodiverse marine habitats on the planet.
Luhut Pandjaitan, Indonesia's coordinating minister for maritime affairs, summoned British ambassador Moazzam Malik to Jakarta on Friday.
"I'm disappointed to learn about the damage to this coral reef in West Papua – as we are with any environmental incident that occurs in Indonesia or anywhere else in the world," Malik told reporters following a meeting at Pandjaitan's office. "We hope the matter can be resolved quickly between the Indonesian authorities and the company that is responsible for this accident."
Further damage to the coral reef was caused when numerous attempts to free the ship using a tug boat failed. The ship, carrying 79 crew members and 102 passengers, was later refloated during high tide.
"He [the captain] attempted to break free from the reefs and made the damage even worse even though he was ordered to stop," Pandjaitan said.
The Indonesian government has said that the British captain piloting the ship could face criminal charges, while marine researchers have estimated that it could take decades and millions of dollars to restore the coral.