With 1,261 rooms set over 73 floors, Swissotel The Stamford is a true giant of Singapore's hospitality industry. From Michelin-starred dining options to rooms with sweeping views of the city-state, the hotel delivers classic luxury in the heart of the business district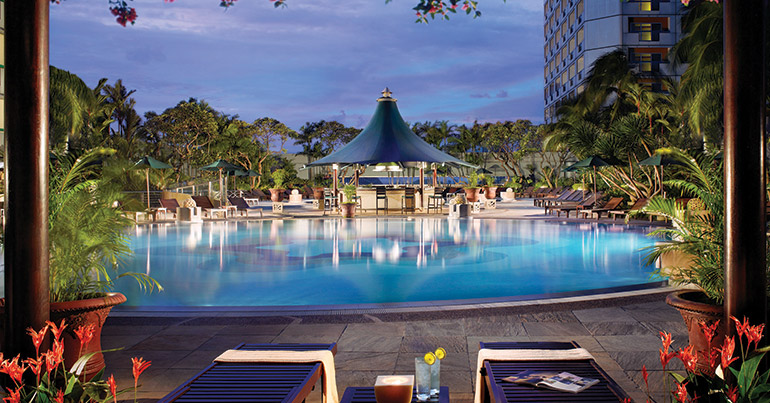 In the thick of it
The hotel enjoys a convenient location just a few minutes' walk from tourist hotspot Clarke Quay, while the historic Raffles Hotel – the only place to try the original Singapore Sling – is literally on the other side of Bras Basah Road. Meanwhile, if you're in Singapore to burn through some serious bills, the hotel is attached to Raffles City mall, where sought-after brands from Aesop to Zsiska await.
New heights
Swissotel The Stamford is all about height. Quite literally soaring above the competition, with 73 floors it is the tallest hotel in Singapore, and this naturally makes for spectacular views from any of the rooms on the upper floors. There are numerous drinking and dining options found near the top of the hotel's spectacular round tower, where New Asia nightclub takes particular advantage of this elevation, with its floor slanted at 20° to provide an 'infinity' effect.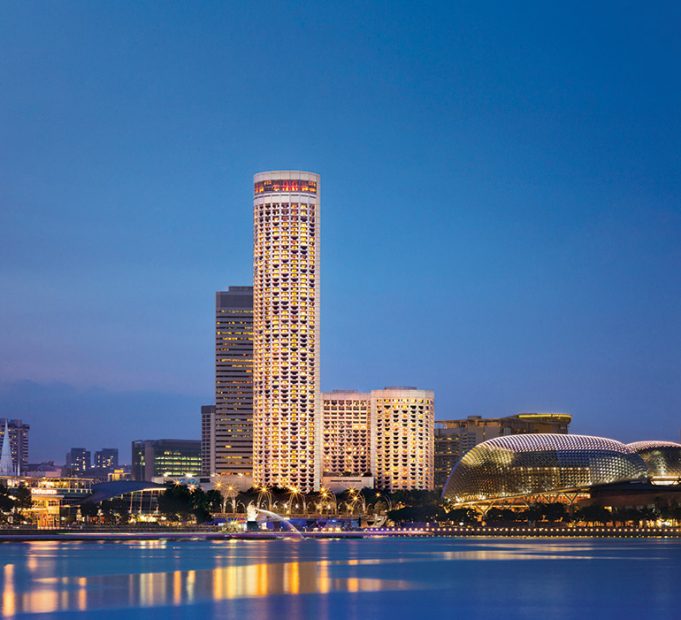 Swiss made
Clearly proud of its Swiss heritage, the hotel has numerous nods to these roots scattered throughout its lobby and interior. From the country's iconic red cross to staff uniforms created by famed Swiss fashion designer Ida Gut, the salutes to the European nation are subtle but enough to give Swissotel a uniquely Alpine aura in ultra-modern Singapore.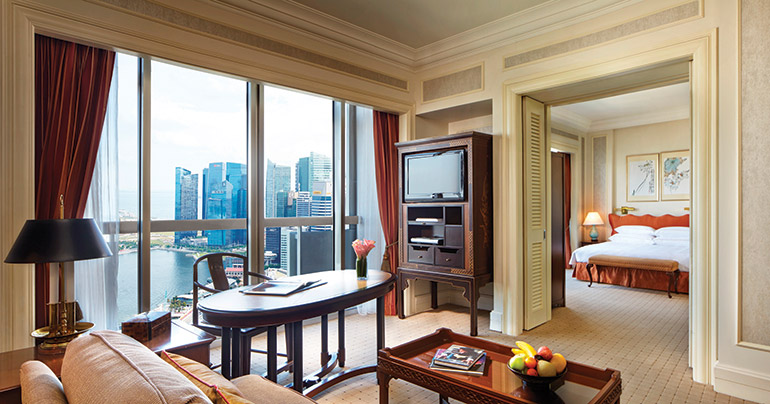 The finest of dining
Of the hotel's numerous restaurants and bars, Jaan is the standout option. The French fine-dining establishment received a Michelin star last year and is renowned for its delicate tasting menus that include dishes such as the famous 'heirloom tomato' and 'soft organic hen's egg'. The setting is as refined as you would expect at one of Singapore's legendary restaurants, with the crystal and silver chandelier that surges across the ceiling, providing a suitably dramatic centrepiece.
Insider tip
Those who book a stay during the Singapore Grand Prix will be treated to arguably the best views of the race in the city. The hotel is located right on turn nine, which leads into bumper-to-bumper racing at 240km/h along St Andrew's Road. With September's Singapore Grand Prix set to be the last in the city-state, the need for speed when making
a booking is greater than ever.