Upwards of 150 writers took part in the prestigious Ubud Writers and Readers Festival last month. Gillian Terzis was one of them. Here, she charts her festival journey and impressions exclusively for Southeast Asia Globe
By Gillian Terzis
Each year I make a point of attending as many literary festivals as my time and bank balance will allow. Aside from the resulting cultural kudos, they provide a rare opportunity for readers to meet their literary idols in person and learn from them – or at least openly gawk at them from afar. The thing is, few writers are as formidable in person as they are on the page. I really enjoy hearing writers talk about their work and their writing process, but only if they are good at doing so.
It's an unfortunate reality of the publishing industry: In today's world, it's not enough for writers to simply be writers. They must also be masterful orators, erudite intellectuals, skilled debaters, charming humorists. With such a strong emphasis on being a good performer, there's little room for shrinking violets. 
Bestselling author Lionel Shriver wrote an article in the New Republic about the downsides of this juggling act. "Any author is now expected to pull out all the stops," she said, but these "ongoing botherations", as she put it, were often to the detriment of their work. While many in the profession agreed with her, there was a loud chorus that believed she was being ungracious. 
Such thoughts ran wild in my mind when accepting an invitation to attend this year's Ubud Writers and Readers Festival as part of a roving residency programme. My excitement was certainly tempered by apprehension. First, the mere mention of public speaking sends me into anaphylaxis. I'm prone to stomach aches and mild nausea in the days leading up to the event. The act of writing requires degrees of isolation and obsession – two qualities seemingly at odds with literary festivals and book tours.
Second, I knew embarrassingly little about Ubud except for what I'd seen in the film adaptation of Eat Pray Love, which is almost certainly a poor cultural reference point. I was aware of the town's reputation as the island's spiritual heartland; I'd seen postcards of verdant rice fields, lush valleys and dreamy, technicolour sunsets. There was no doubting the town's natural beauty, tranquillity and extraordinary cultural history. But as an Australian, I've long been cognisant of my home country's undesirable reputation for loutish behaviour in Bali. The backpacker haven of Kuta seems a magnet for a particular type of Australian tourist: one that is drunk on arrival. Ubud's target demographic, on the other hand, varies: the lost souls who go there to 'find themselves'; retirees with money; people who fall in love with the place, for reasons that are spiritual or otherwise.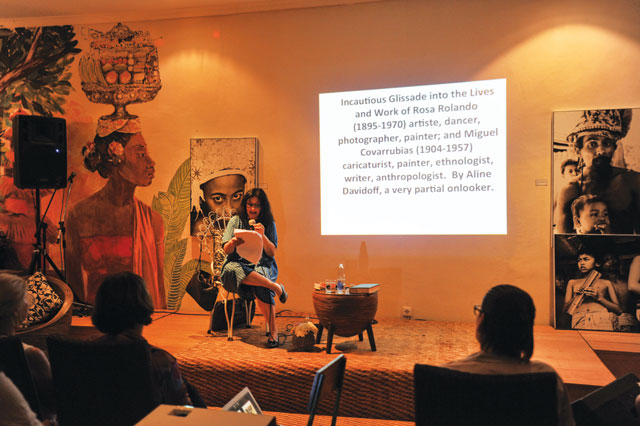 Australia's geographic proximity to and affinity with Bali has made its presence and influence inevitable. So much so that even though Ubud is Bali's artistic and cultural centre, it also feels as if it has been unofficially designated as Australia's, too. The festival was founded 11 years ago by Australian and long-time Ubud resident Janet DeNeefe, author, chef and head of the town's formidable hospitality empire. Her reason for establishing the festival was to rebuild the community together after the 2002 Bali bombings, which killed 38 Indonesians and 88 Australians. 
I wondered whether it would simply be a festival of Australian writing in an Australian-friendly setting. The Australian Council of the Arts, the Australian Department of Foreign Affairs, Lonely Planet publishers Tony and Maureen Wheeler and the Dutch development foundation Hivos played the biggest roles in funding. More than half of the festival's audience was also Australian. Nick Cave, one of Australia's foremost music exports, was the festival's patron. Almost half of the programme comprised of Australian writers, myself included. 
Thankfully, the festival did seek out international and Indonesian voices, but it was dealt a big blow early on when the festival's headline act, VS Naipaul, would no longer be attending after organisers opted not to honour his agency's "11th-hour requests" – reportedly a $20,000 speaking fee on top of luxurious villa accommodation and business class air travel. To put this in perspective, Naipaul's requested fee represents a fifth of the festival's total cash sponsorship in 2014. (He has since been slated to speak at the Jaipur Literary Festival later this year.) Similarly, Naipaul's long-time nemesis Paul Theroux, who recently declared a truce with the notoriously cantankerous 82-year-old, also cancelled his appearance, apparently lured by the Singapore Writers Festival's generous payments. Generally speaking, writers on the lower rungs are lucky to receive any cash at all, although they often receive free lodgings and cheap booze.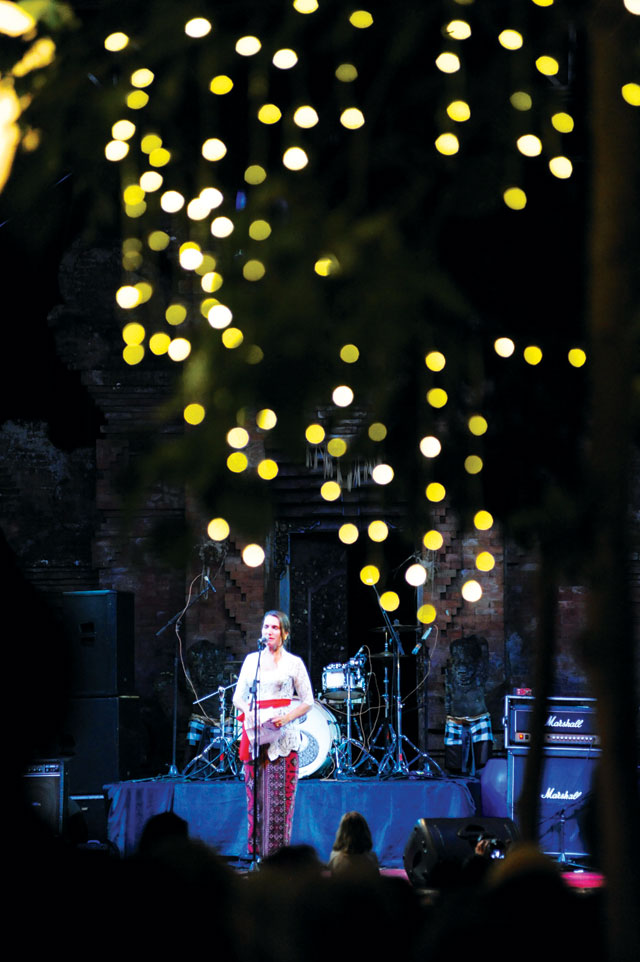 The brouhaha surrounding Naipaul and Theroux highlights how cutthroat the Asian literary festival circuit has become. For richer or poorer, festivals have embedded themselves in the publishing matrix. The current climate may be bearish for publishers, but most are optimistic about the future for literary festivals. There remain few better marketing strategies for an author than a sold-out speech, particularly given the relatively small financial outlay. But for festival organisers, the margins are typically unforgiving. At Jaipur, for instance, the entire programme is free, but the festival runs at a loss. The Singapore Writers' Festival has a somewhat easier ride, as it receives a substantial chunk in funding from the government. Most festivals are happy to break even, but even that is no simple feat. 
There's no doubt that snaring big names helps to drive attendance numbers, but they often come at the cost of showcasing newer voices. It's crucial to get that balance right, and for some organisations it's an especially difficult task. Festival director and author William Dalrymple's literary connections have snagged a dizzying number of international luminaries at Jaipur in spite of the festival itself not turning a profit. Yet this has not deterred newer festivals from popping up in places such as Galle, Hong Kong, Karachi and Makassar. Jakarta held the inaugural Asean Literary Festival earlier this year. Each one seems to cater to a niche: big guns, emerging local writers, regional superstars. 
It's true that the Ubud festival may not have the dizzying cachet of Asia's biggest festivals, such as Jaipur. But what it lacked in star power it made up for in its emphasis on promoting newish talents (such as Tash Aw, Amitav Ghosh and Elizabeth Pisani, author of Indonesia Etc) and exciting, emerging Indonesian writers including Agus Rois and Maggie Tiojakin. The programme's panel discussions on the nature of translation were among the best I've heard anywhere. They were timely, too, especially given Indonesia's growing geopolitical clout and its starring role in next year's Frankfurt Book Fair.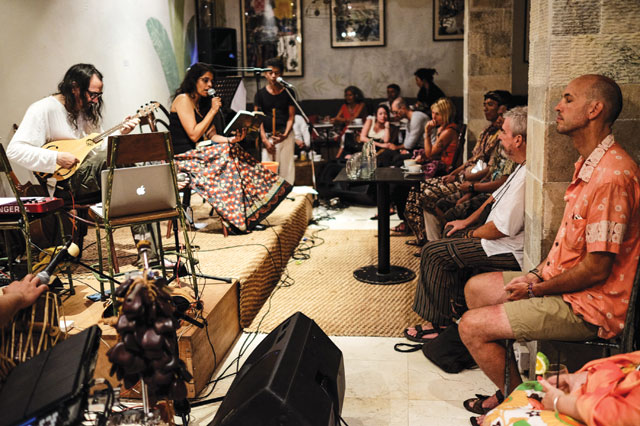 In this light, the festival also has the potential for a greater role in unearthing new Indonesian voices and giving them access to a global audience. Two bilingual anthologies of writing at the festival, Out of Ubud and Saraswati, shone a spotlight on emerging writers across the archipelago. The atmosphere at crowded literary readings and poetry slams was the perfect anecdote to the genteelness of your average literary event: they were electric, raucous and fairly unpredictable.
The festival's focus on readers also worked a treat. At many festivals, writers are a rarefied breed: they perch on stages at great distances; they are cordoned off into VIP areas; their interactions with readers are limited to Q&A sessions and book signings. They are afforded a kind of celebrity. In Ubud, the crowds were big enough to create a buzzy atmosphere, but not at the expense of author-audience intimacy. Audience members seemed more engaged and chipped into panel conversations in a way not seen back home. There were fewer statements masquerading as questions; some audience members were even on hand for impromptu interpreting of Bahasa Indonesia for the English-only speakers in the crowd. There was less of a distance between authors and readers: The internationally acclaimed environmentalist and author Tim Flannery was spotted downing a Bintang with fans, while a small crowd swarmed noted fiction writer and filmmaker Hassan Blasim after he finished a heated panel discussion on refugee rights.  
"It's a huge cliché, but how could you not love it?" an Australian woman asked me while we queued for beers at the festival's closing night party, which featured a fire-twirling act set inexplicably to Prodigy's "Smack My Bitch Up". By the time we reached the bar half an hour later, it was out of beer, but she seemed nonplussed. "It's all part of the fun," she said. 
British novelist Louis de Bernieres, who visited the festival in 2010, agreed. "The Ubud festival is the most fun that writers can have while deceiving themselves into believing that they are working," he said. And in hindsight, I'd say he's probably right.
Keep reading:
"Fixing a hole" – From heroin-addicted sex worker to best-selling author, Kate Holden tells Southeast Asia Globe about fighting social misconceptions and the literary world's double standards
"Putting the word out" – The works of Indonesia's writers are barely known in the literary salons of New York and London, but moves across the archipelago could help a talented new stable of authors ink their names on the bestseller lists