Super-typhoon Haiyan, which devastated the central Philippines and left thousands dead in its wake,
may not have a profound effect on the economy.
"Economic growth momentum is unlikely to be dampened by the storm, thanks to stronger economic management and robust demographics," Trinh Nguyen, an economist at HSBC in Hong Kong, wrote in a research note.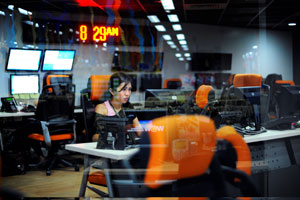 The Eastern Visayas region, which bore the brunt of the storm, makes up only about 2% of the country's gross domestic product, compared with the 35% generated in Metro Manila. Still, the impact on inflation could "be more drastic", Nguyen added, as the loss of crops and supply disruptions are likely to boost food prices in the coming months.
The short-term damage is also substantial. Initial estimates from the German-based Centre for Disaster Management and Risk Reduction Technology put the financial cost of the catastrophe between $9 billion and $17 billion.
In the meantime, the Asian Development Bank pledged $23 million in grants to address immediate needs and stands ready to allocate $500 million for the rebuilding of communities.