In the early afternoon of a typical working day, seated at his office desk, 38-year-old Chhim Kakada busied himself preparing for the classes that will soon begin. Aside from his full-time job at a Canadian travel agency, he also manages and runs Toul Ampil Educational Training School (TAETS), a school that focuses on underprivileged children in the suburbs of Phnom Penh.
Seated in a three-storey flat that houses his office and the school, which is currently undergoing construction to accommodate more classes, Kakada recalled the road that brought him to this point.
Growing up in a struggling family, Kakada was unable to pursue higher education after finishing high school, failing to secure a scholarship to university. He started working part time as a motor taxi driver, which he thought could help him save up for another chance at university. The job also gave him the chance to learn some English from his foreign customers. When he was dropping off customers at tourist destinations around the capital, he witnessed many children from poor families with no access to proper education, having to resort to begging for money from tourists.
"When I saw that, I reflected on my own situation when I was working to save up for university because I understand the value of education."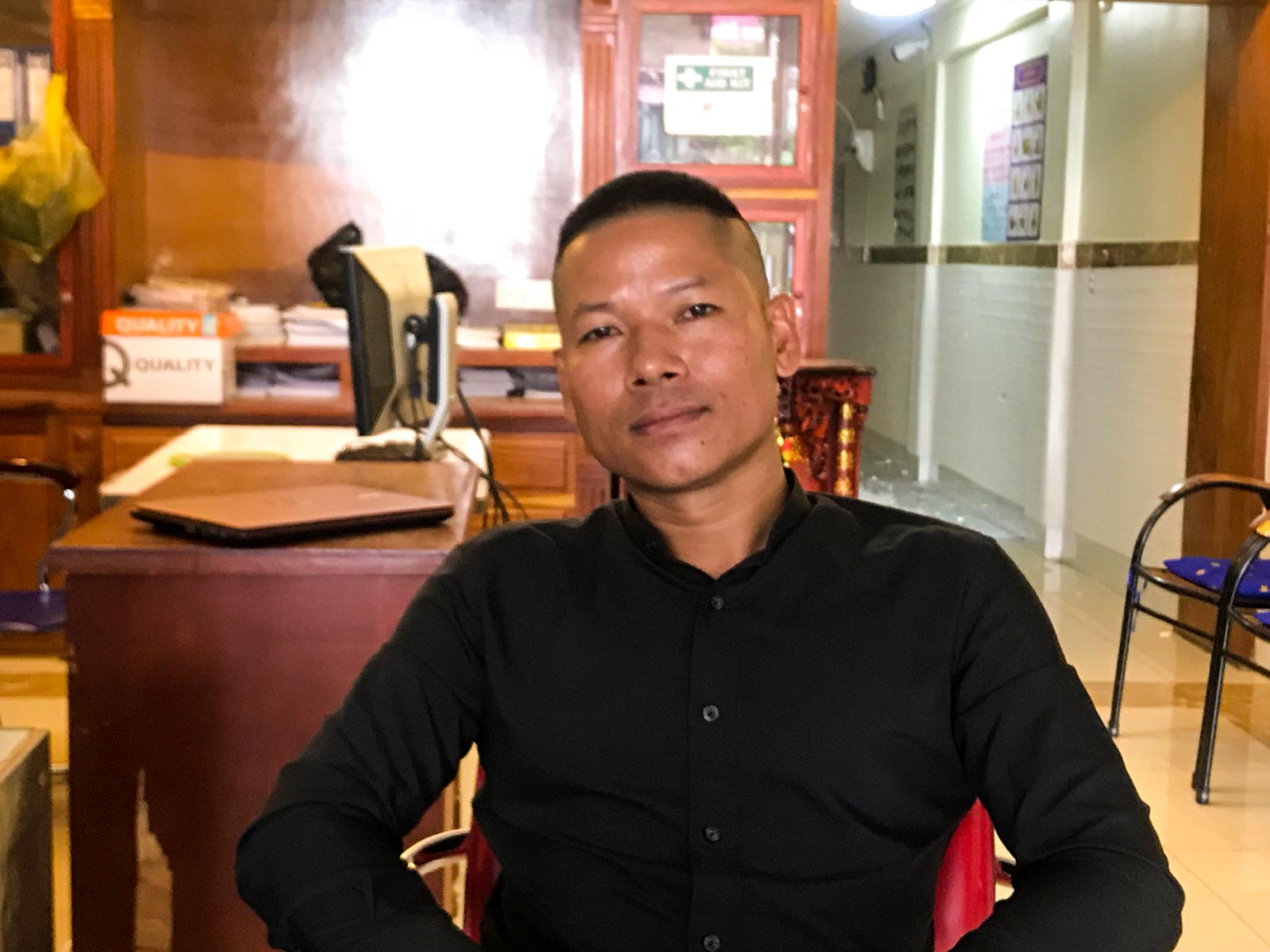 "When I saw that, I reflected on my own situation when I was working to save up for university because I understand the value of education," he said. "But the children don't understand yet, or it might be their parents continue to encourage them to do that. The kids may end up without any skills to make a living properly, and might continue begging for the rest of their lives. I kept thinking of any method to help them."
That experience has led him to found a school of his own. In 2001, he started renting a classroom at a public school to teach an extra-curricular English class to a group of disadvantaged children. A decade later, he expanded his work into a training school that covers everything from English to mathematics and computer skills. The curriculum was designed to give children from underprivileged families the opportunity of an education through full scholarships and affordable tuition fees.
"I have been through that, so I know how important education is," Kakada said.
Now in its 16th year of running, the school has seen up to 170 students pass through its classes. It operates with 70% fee-paying students and 30% for scholarship students. The profits from the fee-paying class helps sponsor students who cannot afford the tuition, said Kakada.
"Education is everything," he said. "I want to help as much as I can."
Kakada is not the only Cambodian who wants to give back to his community in his own way without chasing after support from international non-governmental organisations (NGOs) and foreign aid.
Cambodia's social development has relied heavily on international NGOs since the end of the civil war and Vietnamese occupation, when the United Nations oversaw the first post-Khmer Rouge elections and opened the country to hordes of international aid and development workers.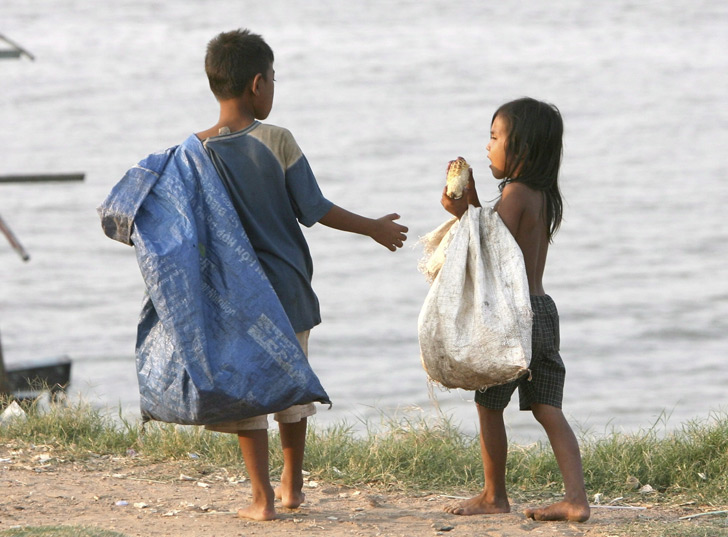 The NGO boom in Cambodia started in the 1990s, which they approached almost every problem of social development in the country. According to Cooperation Committee in Cambodia, in 2012, there were approximately 3,500 NGOs registered. Even with less than half of these active, there was still one active organisation for every 10,000 Cambodians, leaving Cambodia with the second highest number of NGOs per capita in the world after Rwanda.
In July 2016, World Bank officially revised Cambodia's economic status from low-income country into lower-middle income country after its gross national income per capita reached US$1,070 in 2015. The shift came with the anticipation of a scale-back of foreign assistance and preferential trade access in the coming years. But it seems that this tightening funding has triggered more social movements at a local level.
"Cambodia used to be a very NGO[-heavy] country. But because of the economic status shift, there has been a decrease in funding from abroad. People are now looking at self-sufficient initiatives," said Melanie Mossards, director of incubations at Impact Hub Phnom Penh, a non-profit working to promote entrepreneurship and help incubate young start-ups in Cambodia.
The concept of social entrepreneurship is not primarily profit-oriented, but also measures the businesses impact on social development. Or, in Mossard's words: "People, Profit, Planet".
The growth of social enterprises in Cambodia in recent years is believed to have significantly contributed to the country's socially inclusive economic growth and employment in various sectors. Combined with Cambodia's developing landscape, the potential for social enterprises to be financially independent helps them to further their ambitions for social impact on their own terms.
"Cambodia has a great environment for social entrepreneurship as it is still in the first stage of development, so how about we do it right from the beginning?" Mossard asked.
Kakada also believes that running on donations and grants would not be the key to long-term sustainability. He hopes to transition his school into a more self-sufficient social enterprise so that he could help more children in the near future.
"We do want to try seeking grants and foreign aid assistance, but I don't think it would be make a sustainable solution in the long-term," he said.
The struggle to make social change is not only limited to social enterprises. Cambodia has become the home of many social movements run as charities or driven by volunteers – some of which have extended far beyond the capital of Phnom Penh.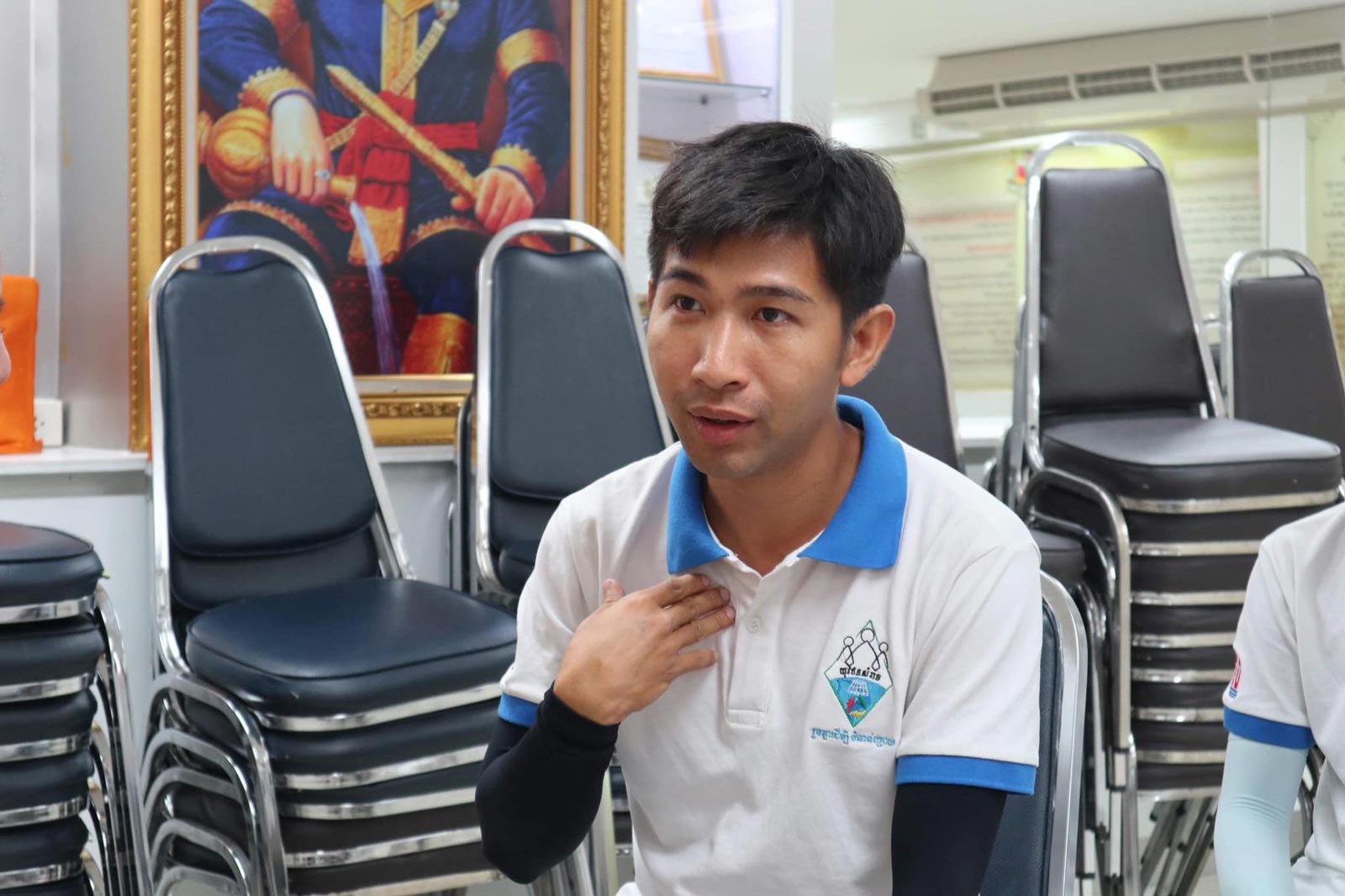 "It really frustrated me, and I felt like I needed to do something"
Siv Pech is a full-time rickshaw driver in Siem Reap, who also runs a part-time English school in the evening for disadvantaged kids in his neighborhood.
"I checked all the international or private schools, and they look very expensive," said Pech. "After that, I think that it is not so good for poor people when they want to get English education. After that, I decided to open the class for free."
Working as a farmer after the fall of the Khmer Rouge in 1979, Pech couldn't earn much money – but he still sought to learn more languages on top of his family farming work. During the time of the Vietnamese occupation, Russian and Vietnamese were officially included in the curriculum, while the study of English and French was prohibited. But Pech prioritised English, and he had to study it in secret.
Inspired by his love for education and armed with the English skills he had learnt during the 1980s, he started off in 1991 with just a few tables of students in a small room. Since then, he moved into a proper building and now employs three teachers. Together, they provide classes to the children in the neighborhood free of charge.
"I want to open the school for free because I want to help the kids so that they will not have bad luck like me," he said.
And education is not the only problem that has drawn this kind of attention in the Kingdom. Frustrated by slow progress on a range of social issues, many young people are determined to tackle the problems in their own way.
Perched upon a donated red sofa facing a heap of bamboo-like plants used to make environmentally friendly straws, 29-year-old San Dara Vit is the founder and leader of Garbage Youth, an environmental group made up of around 20 young volunteers that aims to improve waste management in Phnom Penh.
The group rose to fame on social media in March when their mission in picking up the trash from the rubbish-clogged Boeung Trabek canal in Phnom Penh went viral.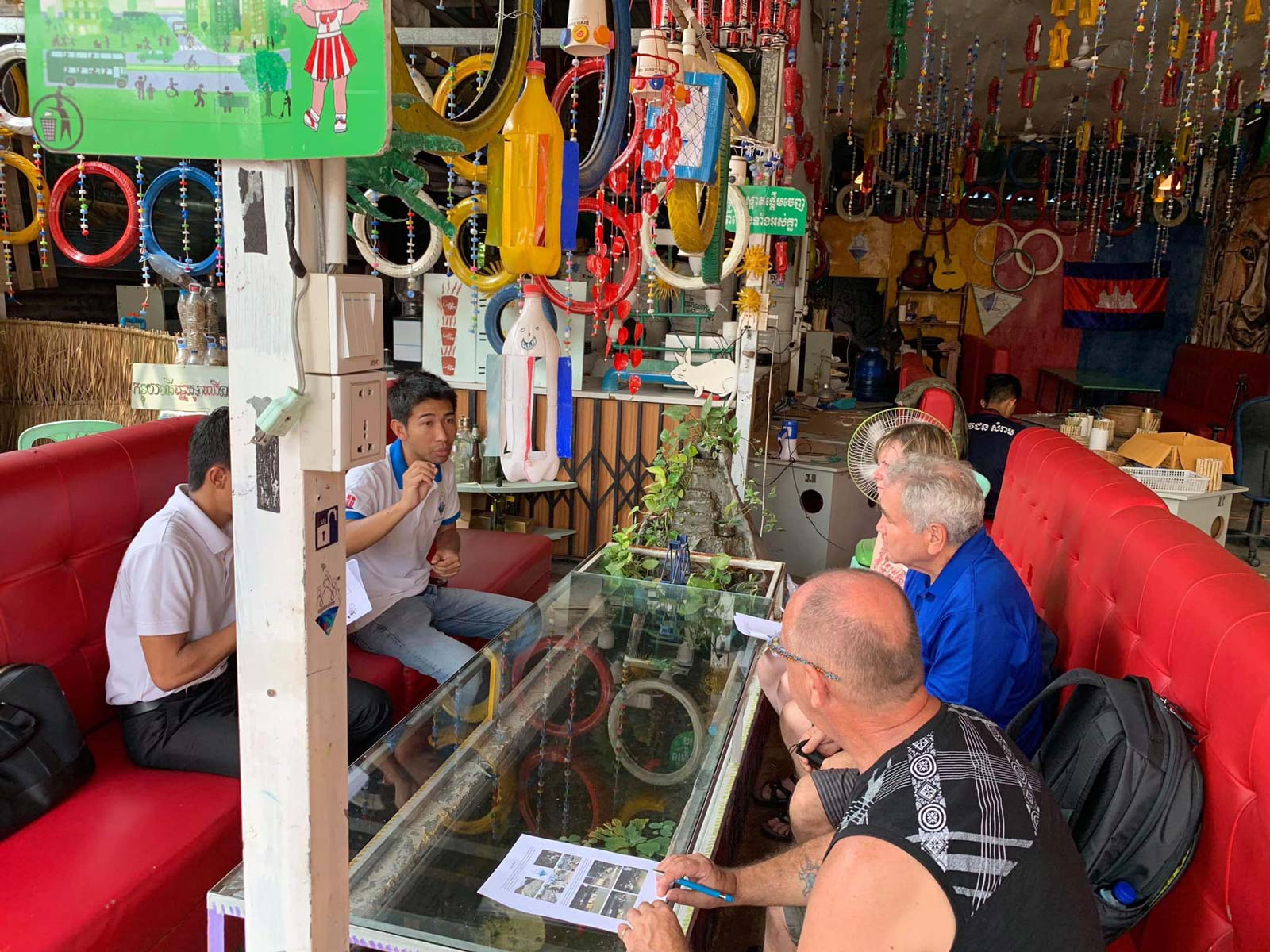 "I used to work around the area, so I had to see the canal everyday," Dara Vit recalled. "It really frustrated me, and I felt like I needed to do something."
As well as their clean-up operations, the group educates people about proper waste management. They also work with local authorities and 'CINTRI' – former Phnom Penh's sole waste disposal contractor until earlier this month, when its government contract was withdrawn – to improve the waste management system in the district.
"The people have been throwing trash in this manner for a long time already, so it takes time for education to sink in," said Dara Vit. "We need to be patient, and do it step by step."
Dara Vit eventually gave up his fish-import business to focus entirely on this volunteer work. The group now runs on donations from charities and the community, which has provided them with everything from food to household equipment and financial support for their projects. They are planning the second phase of their clean-up operation with the idea of making Chamkarmon district clean and green, and to motivate young people in other parts of the city to do the same.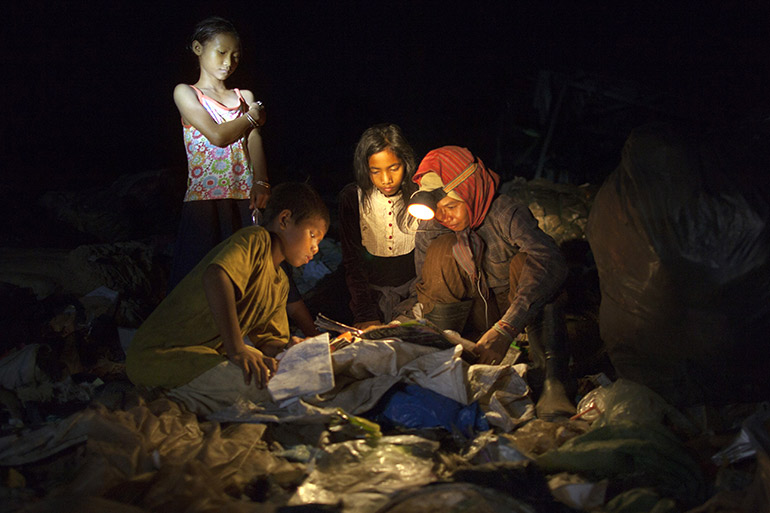 "I want people to feel responsible for their own waste management," he said. "I want them to know that all these are not my responsibility or only CINTRI's or the government's. I want them to be responsible for their own part."
While the importance is placed on the social impact, the ever-present need of economic sustainability for these projects is still urgent.
Kakada, whose school has been losing money since they have moved to a much further location in Choeung Ek area from their old location near Tuol Sleng, plans to expand the entrepreneurial setup to keep the operation going.
"The school is now in a transitional period from a non-profit into a social enterprise," he said. "We plan to open a side business, like a coffee shop, that would help generate more profit to keep the school running."