Credence in spirits remains strong in Cambodia, and living in their vicinity can be considered a harbinger of bad luck or even worse. Evil spirits, known as kmoach, are often assumed to be the source of ill health and curses, possibly death.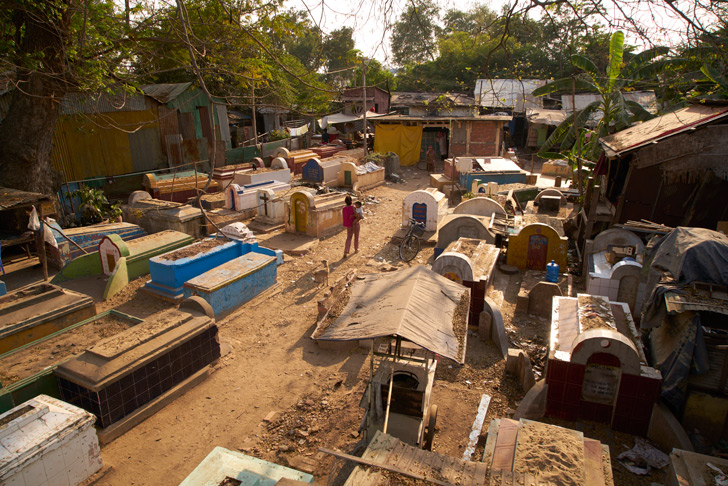 Thengseat, 72, is a sinewy matriarch and de facto community leader. Between puffs on a cigarette, she explains that when she first moved to the area in 1986 it was all forest. "I was poor and had nowhere to go… I was afraid of ghosts. But not now," she says.
Most of Thmor San's residents interviewed by Southeast Asia Globe say they would move away if they had the money. Most arrived because the cost of living surrounded by the deceased is low.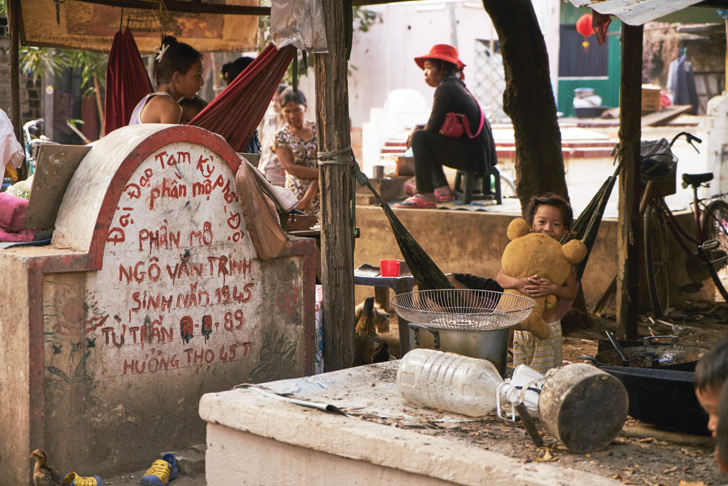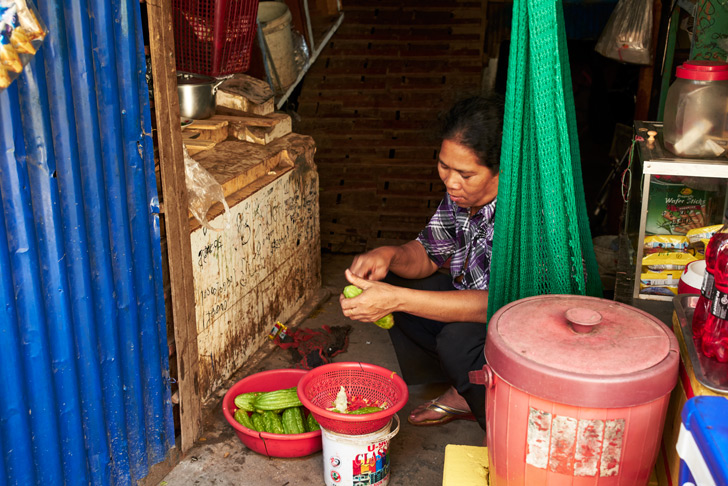 A five-minute walk along a powdery path leads to where many of Thmor San's inhabitants used to reside – now little more than a wasteland on the banks of the Bassac river. Years ago – no one is sure exactly when – the embankments gave way, most likely caused by sand being dredged from the river to be used in building projects across the region. With their homes slipping into the waterway, residents were forced further inland.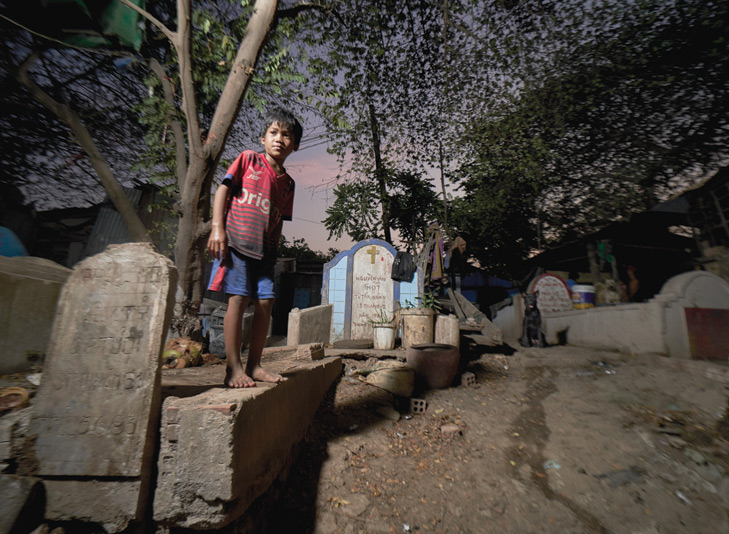 Standing on the riverbank, one can look across the water and see the evidence of Phnom Penh's inequality. On the other side, construction is underway on the capital's largest condo project, Diamond Island Riviera. The charge of 'progress' means that much of Phnom Penh is hurtling skyward. Meanwhile, forgotten communities such as Thmor San still exist with the subterranean.