Advertorial: Phnom Penh is braced to welcome a landmark development of such an international and luxurious standard that it could propel the capital back to the level of splendour it enjoyed many decades ago
If Phnom Penh has been experiencing a rebirth in recent years – with the development of high-rise buildings, high-end restaurants and high-turnover businesses – then the coming of the ultra-luxurious D.I. Riviera is set to transform the city completely.
"The Pearl of Diamond Island" will comprise five five-star residential buildings built by the China Constitution Engineering Corporation, a shopping centre built by OCIC and two shop-house lots that will house further opulent homes and a range of boutique businesses.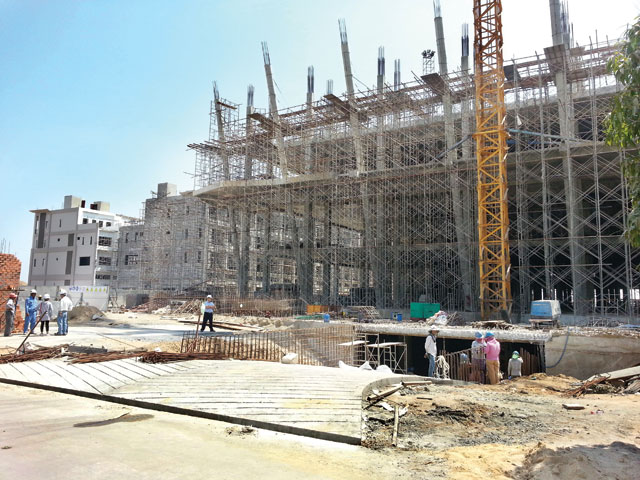 January last year saw the official opening of the D.I. Riviera sales centre. It was a lavish affair, attracting international media attention and much investor interest.
The event, and subsequent decadent sales centre, have served their purpose, with more than 50% of Tower B, 20% of Tower A and 15% of Tower D already sold to savvy buyers who can choose from 11 different layout options,
beginning at 58 square-metres and going up to a spacious 350 square-metres. Their purchases have certainly made a dent in the more than 900 condominiums on offer at D.I. Riviera, which was architecturally designed by A-Seven Coroporation and had its structural design handled by Sino-Pacific Construction Consultancy.
Foreign investors can feel free to stake their claim in this piece of Cambodian history, too, as they can legally and permanently take ownership of the title and obtain a loan, should they wish, through the respected Canadia Bank.
Being part of the mammoth 330,000-square-metre community, with interior design by the Guangzhou Sunho Decoration Company, tenants will enjoy amenities such as the Sky Club, located 150 metres above the smooth waters of the Tonle Sap, Mekong and Bassac rivers, where exclusive events and private functions will take place with the dynamic Phnom Penh skyline as the backdrop.
International guests and visitors can make the most of business opportunities in the Kingdom with Diamond Island's professional exhibition and convention centre and City Hall and, not forgetting the health and well being of the community, the island will also boast an internationally accredited school and a world-class hospital.
Colliers International, a global management firm, will be employed to handle the running of the property and a 24-hours-a-day, seven-days-a-week intelligent security system will ensure tenants can rest assured that their safety and comfort is in the best of hands.
Already under construction (four floors of the shopping mall have been completed and the shop-house structures will be finished imminently) and with the expectation of being complete within five years, the impact of this development on Phnom Penh will play out for years to come.
D.I. Riviera is set to change the face of Phnom Penh forever, and a personal piece of Cambodia's rebirth is now well within reach.