Informed by the drinking culture of the US' prohibition era, the modern speakeasy offers the perfect blend of mouthwatering innovation and welcome escapism. Here are some of our favourites from around the region

Bar Sito, Phnom Penh
Tucked away down an alley near Phnom Penh's Royal Palace, Bar Sito is the Cambodian capital's finest homage to the buccaneering spirit of the roaring '20s. As with all speakeasies, the entrance is unassuming, but behind the plain wooden door is a beautifully crafted throwback to the mystery of the Prohibition era. Bookcases double as secret entrances to hidden rooms, the atmosphere rarely drops below raucous at weekends and, most importantly, this is a bar where the cocktail reigns supreme. The drinks list offers a welcome variety, and patrons can either channel their inner Hemingway by opting for an age-old classic – the Daiquiri made with Cambodian rum is a great option – or indulge in a more approachable contemporary concoction.

Havana Social, Bangkok
Havana Social takes the cloak-and-dagger one-upmanship of speakeasy bars to new heights. Customers enter the bar through a false door in a retro phone booth that is unlocked only once they have provided a secret code. Inside, crumbling walls, vintage furniture and even a retro radio set crackling with news bulletins help to recreate the fragile decadence of 1940s pre-revolution Cuba. As you would expect in a Cuba-themed bar, rum takes centre stage, but beer aficionados will also be pleased with the impressive range of Rogue craft beers. We recommend heading down on a weekend when the bar is alive with the spirited sounds of Cuban jazz.   

Operation Dagger, Singapore
Operation Dagger's commitment to the perpetual reinvention of the cocktail has gained it a loyal following. The bartenders at Dagger, led by head honcho Luke Whearty, routinely wow customers with their forward-thinking flavour pairings and attention to detail. The basement bar, found down a back alley at the junction of Club Street and Ann Siang Hill, is populated with non-branded, tinted bottles. Overhead, a cloud-like structure comprised of hundreds of lightbulbs illuminates proceedings. If you've only got time for one drink, make it the Bee Pollen – a warm blend of rye whiskey, wild bee pollen, thyme, dark chocolate and lemon charcoal.
Omakase & Appreciate, Kuala Lumpur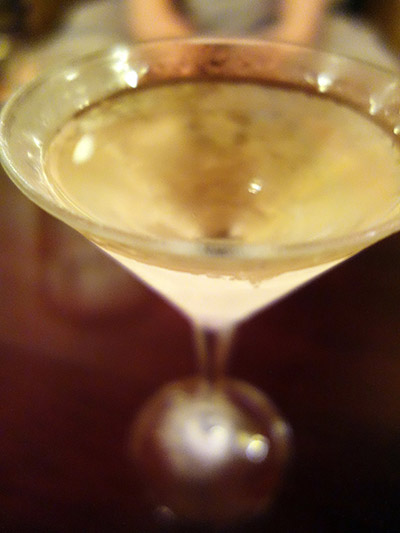 The sign on the metal door says "No Admittance", but you'd be wise not to listen. With a drinks list that changes on a monthly basis and bartenders that each have their own 'specials' on the menu – such as Yesterday's Feelings, a mixture of the Botanist gin, Cynar artichoke liqueur and gula melaka palm sugar, created by Yinying – Omakase & Appreciate's commitment to spontaneity is difficult to resist. Young Malaysian owners Karl Too and Shawn Chong are a big part of what make the venue a success. Passionate and eager to engage with customers, the pair creates a welcoming atmosphere for the 20-or-so lucky guests that squeeze their way into this cosy watering hole. 
Snuffbox, Ho Chi Minh City
Driven less by a desire to recreate a certain theme – though it describes itself as a 1920s-style bar – than a wish to mix delicious drinks, Snuffbox prides itself on doing the simple things well. Those in need of a stiff dry martini or rejuvenating aviation are in luck as Harry Craddock's celebrated Savoy Cocktail Book heavily influences the cocktail list here. In keeping with the speakeasy aesthetic, Snuffbox is hidden away in a decaying apartment complex in the centre of Ho Chi Minh City's District 1. It doesn't have a sign, just a logo, and fans of vintage curios will be held in thrall from the first drink to the last.