Singapore's long-ruling People's Action Party was recently voted back in with a strong mandate. Tharman Shanmugaratnam is one of the party's leading lights, with many tipping him to be the next prime minister
On September 11, the people of Singapore went to the polls and delivered the long-ruling People's Action Party (PAP) a landslide victory. One of the PAP's star performers was Tharman Shanmugaratnam, who even beat the incumbent prime minister, Lee Hsien Loong, to the top spot as the most popular PAP MP by number of votes.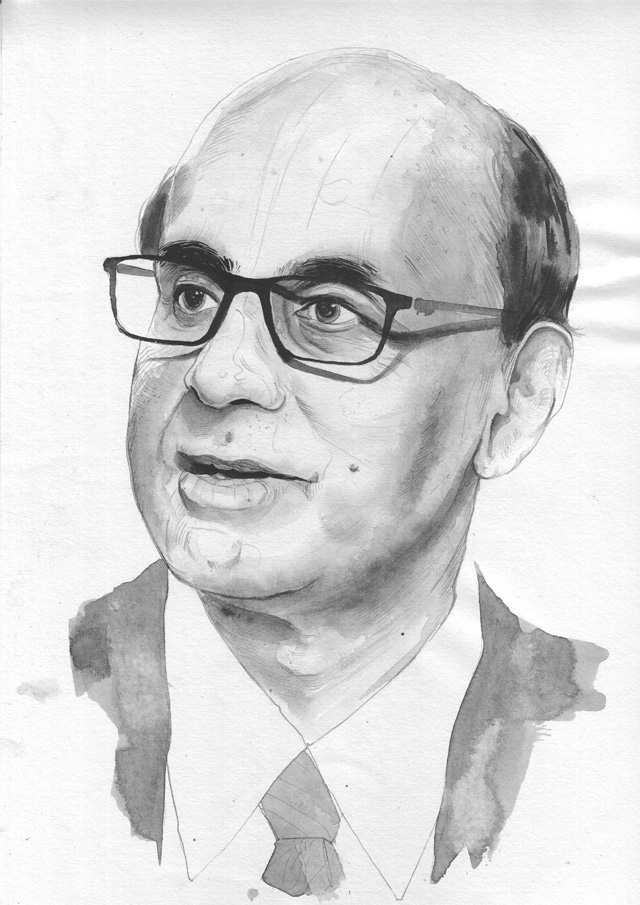 Although not exactly a household name Tharman is far from a political neophyte. He has been an MP since 2001, held various key ministerial positions, including finance minister, and has been one of the country's deputy prime ministers since 2011. Alongside that role, he was recently named one of the city-state's three new coordinating ministers, who form a powerful triumvirate one step below the prime minister. The prime minister has assigned each of them to a key policy area, with Tharman's brief being to oversee economic and social strategies.
Wolfgang Sachsenröder, managing editor of Political Party Forum Southeast Asia, a regional platform for political discussion, is one of many commentators impressed by Tharman's credentials and track record. He describes Tharman as "very suave" and as someone who "has done an outstanding job at the grassroots level". Sachsenröder is particularly impressed by his ability to "speak at the top level in a very convincing way", but then, just as convincingly, "speak to people in coffee shops when he goes on walkabout".
And it is not just at home that Tharman has garnered recognition. His experience in positions in the G30, an influential non-profit economic body, and in the International Monetary Fund mean that he has high-level international standing independent of his role in government, according to Michael D. Barr, an academic and author of The Ruling Elite of Singapore: Networks of Power and Influence.
"He is probably the only person in cabinet with any radically new ideas – which was one of the critical factors that turned the PAP's fortunes around at the last election," Barr added.
However, Tharman cannot ride the wave of election success forever and, having espoused inclusive economic policies while campaigning, he will need to roll up his ministerial sleeves and concentrate on delivering to those left behind by their country's success.
"Many Singaporeans have reaped the benefits of economic growth and today enjoy a much higher standard of living than their parents and grandparents," said Eugene Tan, associate professor of law at Singapore Management University. "Yet with persistent income and wealth inequality… quality growth is meaningless if it does not contribute to a fair and equitable society."
In many respects, Singapore's economic model is a modern variant of the one that founding prime minister Lee Kuan Yew and his right-hand man, Goh Keng Swee, set up in the 1960s: export-oriented manufacturing.
"[Tharman] needs to find and build a new economic model for Singapore, increase productivity and drastically reduce income inequalities… If he can fix these three things he will deserve to go down in the annals of Singapore's greats," said Barr.
Looking further ahead, many see Tharman as a potential successor to Lee Hsien Loong, who has said he will step down in 2020. Although Tharman's abilities do not seem to be in doubt, some have pointed to his Tamil ethnicity as a stumbling block in a predominantly Chinese nation, as well as the fact that he will be 63 in 2020.
However, Joshua Kurlantzick, senior fellow for Southeast Asia at the Council on Foreign Relations, is certain that such matters will be inconsequential. "I think he is the leading candidate to be the next PM, and if the PAP anoints him, he will be," he said. "And the Singaporean populace will accept a non-Chinese PM – if the PAP chooses him as the candidate." 
Keep reading:
"Singapore's ghost hunters" – Join Singapore's paranormal investigators for a night of ghost hunting in the city-state