A bona fide star musician in his native Australia, with a career spanning more than four decades, Paul Kelly has recently found success in the world of literature. He spoke to Southeast Asia Globe ahead of an appearance at this month's Kampot Writers and Readers Festival in Cambodia
With a professional career that stretches back to 1974, musician and writer Paul Kelly has garnered a sideboard full of silverware for his words. Hoping to be handed a magic formula to help construct a platinum-selling song, make millions and retire, Southeast Asia Globe asked about his songwriting secrets. Disappointingly, Kelly suggested it was more to do with hard work than instant success.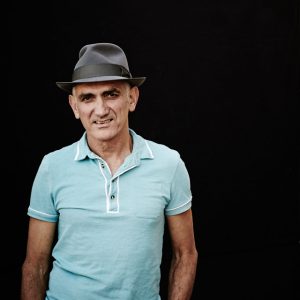 "Don't wait for the muse to descend. It won't," he said down the line from Australia. "But at the same time, don't sit down expecting to write a song, because that won't happen."
His closest analogy is fishing. Go to the same spot three days running and get nothing, but on the fourth reel in a whopper. "It's the same with songwriting," he explains. "You don't get something unless you turn up."
This month, Kelly is heading to Cambodia for the first time. It is a rare trip to the region for this member of Aussie rock royalty. Aside from a 1981 visit to Manila to record his second album, a more recent family holiday in Thailand and an appearance at 2011's Ubud Writers & Readers Festival – where he jokingly asked if he was the only Australian who hadn't yet visited Bali – the region's shores have been Kelly-free.
The reason for his upcoming Cambodian sojourn is an appearance at the inaugural Kampot Writers and Readers Festival (KWRF), held in a small riverside town rapidly transforming into a hub for arts and culture. However, he is not exactly sure what he will be doing there. At the time of writing, details were sketchy, but that does not phase Kelly.
"It's good to go somewhere and to have something to do or people to meet – somehow have a little key into the place, rather than just landing as a tourist," he says. "I'm looking forward to meeting Cambodian musicians, writers and artists – and just having a look around."
Kelly's key is fellow Aussie Julien Poulson, director of the KWRF and lead guitarist in eclectic rock band the Cambodian Space Project. Kelly collaborated with the Space Project in 2012, and Poulson has been urging him to come to Cambodia ever since. Having successfully promoted his acclaimed memoir, How to Make Gravy, using a laid-back mixture of songs, poetry and readings, Kelly seems a perfect fit for a festival in Cambodia's most easygoing town.
"Julien asked if I could do a talk, and I said I'm not very good at doing talks, but I'm happy to be part of a discussion or a Q&A or sing… I'm just expecting to go with the flow."
How to Make Gravy, also the title of one of his most-revered songs, was Kelly's first real foray into the world of prose. And it all came about by accident. He had been asked to write some liner notes for an expansive CD release of his songs, and the first song on the list was "Adelaide". And that got him thinking.
"So I sat down and wrote a few things about growing up in Adelaide, and after a few pages I stopped and thought: 'Ooh, if I keep going like this I might have enough for a book.' I thought I'd try it out to see if it worked."
And work it did. Kelly liked that he could write in all sorts of styles: tour diary, family memoir, essays on music. "Before that, I'd found writing prose a bit hard and boring… I knew when writing the book that, unlike songwriting, if I sat down in the morning there would be a pretty good chance I'd have 500 to 1,000 words by the end of the day," he says. "It felt more tackleable, easier to grasp… Songs are much more elusive than that."
Despite his varied approach to writing his book, Kelly is much more traditional in his choice of literature. He says that his 'desert island books' would be two titans of the written word: The King James Bible and the complete works of Shakespeare.
"I find King James just thrilling. It gives me a physical jolt… I still haven't read all of Shakespeare, but what I have read I could read over and over again. Shakespeare's just my favourite writer, and I love the length of the King James Bible," he explains. "Great stories as well. It just doesn't make sense. It's a difficult book, it's contradictory, harsh – it'll keep you going."
Kelly has plans to put out 12 of Shakespeare's sonnets set to music to mark the 400th anniversary of the bard's birth next year – and may perform some of them in Kampot. Future forays into literature seem less certain but, despite a successful collaboration on a children's book named From Little Things Big Things Grow, one area he will certainly not be exploring is writing for children.
"I could do a kids' record, but children's books?" Kelly says. "Many people have floundered into that swamp and never been seen again."
Keep reading:
"Screaming trees" – With the woods required to craft guitars in dangerously high demand, an experienced yet enterprising Yangon luthier is championing sonic sustainability by utilising obscure local timbers