Voting will take place on 24 February, marking the country's first national election in eight years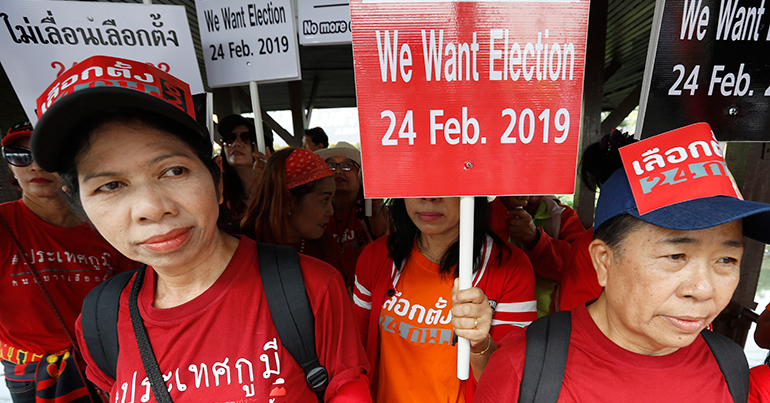 According to a statement published in the Royal Gazette on Tuesday, the military government has also lifted its ban on political campaigning, which has been in place since the junta took power in 2014.
"The people and political parties will be able to take part in political activities during this period up to the election in accordance with the constitution," the statement read.
Effective immediately, political parties can begin campaigning for the election in Thailand's lower house, which will likely see Thailand's populist party pitted against the military establishment. Groups of five or more can gather in public places, and political parties can now organise meetings and accept donations.
Candidates interested in running in the upcoming election will have the chance to register next month between 14 and 18 January. The election authority is expected to announce the results of the vote on 25 April, two months after the ballots are cast.
[manual_related_posts]
After overthrowing Thailand's previous prime minister, Yingluck Shinawatra, in a coup four years ago, the junta government has repeatedly announced its intention to hold general elections, but has reneged on each of its previous promises.
While many hope this election will mark a rebirth for democracy in Thailand, officials warn that if the upcoming campaigns become violent, the junta could choose to postpone the upcoming vote and any future elections.
"Everyone must think about the nation's peace," Prime Minister Prayuth Chan-ocha told reporters on Tuesday. "There should not be chaos again."

Correction: This article originally stated that the election would be held on 14 February. It was corrected and changed to 24 February on 12 December 2018.