A classic film emerges
Like most movie houses, the scheduling at the Scala, one of Bangkok's few functioning independent cinemas, is dominated by Hollywood blockbusters. But on a Friday evening in July, this ornate art deco gem in the heart of the Siam Square shopping district briefly sidelined the slick imports to make way for a rare appearance by a local classic.
At the first domestic screening in six decades of Thavi Na Bangchang's Santi-Vina, an award-winning Thai film from 1954, a capacity crowd of 800 people enjoyed two stories for the price of one. There was the film itself: a lush, straightforward melodrama about Santi, a mild-mannered blind boy who plays the flute, and Vina, the sharp-tongued girl who befriends him. And then there was the real-world story of the film's survival against the odds.
As the Scala's yellow-jacketed ushers directed latecomers to their seats, the abridged tale of its disappearance and serendipitous rediscovery flashed up on screen: "For a long time, the original material of this film was considered lost… Yet in 2014, the original material was found in the British Film Institute [BFI] as well as the release print in the China Film Archive and the Gosfilmofond in Russia."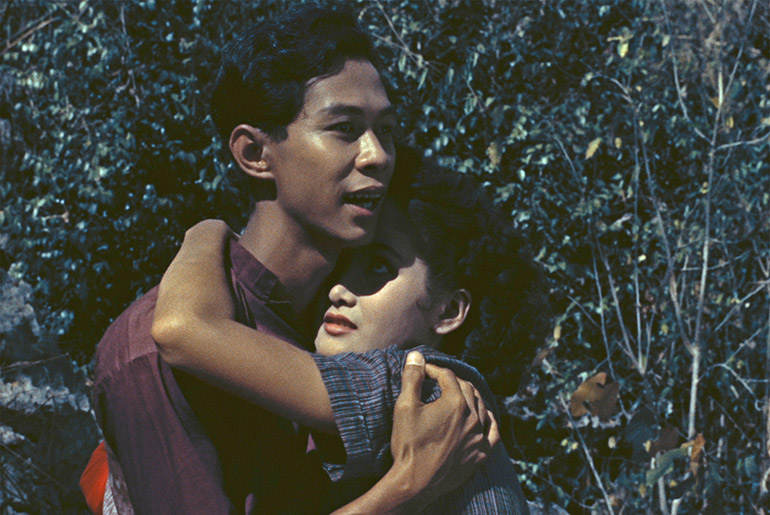 Watching the sparkling new restoration of Santi-Vina, which had its world premiere in May at Cannes Classics, the story's symbolism is hard to miss – tightly tethered to the Buddhist notion of karma. Harder to understand is the puzzle surrounding the film's disappearance. According to Sanchai Chotirosseranee, deputy director of the Thai Film Archive, the film did a triumphant lap of glory on home turf in 1954. "It was the first 35mm Thai film in colour and the first to win international awards," he said. "So many people went to see it, even the King." What happened next is unclear – the stuff of logistical nightmares, dank film distributor storerooms and some conjecture – but essentially the negatives were misplaced abroad.
"The most amazing aspect of this project was that no one was aware that the original camera negative was sitting in London," said Davide Pozzi, director of the Bologna-based film lab, L'Immagine Ritrovata, charged with Santi-Vina's painstaking 1,700-hour restoration. "It was a real discovery, and there's a lesson to be learnt from it: it's very important to check every archive to see what elements they have." For the Thai Film Archive, these sorts of checks have become customary. "We do a lot of searching internationally," said Chotirosseranee. "For example, we have also been in contact with the BFI about a new print of King Rama VI in Britain and the French archive regarding footage of the Siamese army during World War I. We're finding stuff all the time."
History in limbo
Like much of Southeast Asia, Thailand's film history is rich yet haphazardly preserved. The Thai Film Archive was founded in 1984, and initially focused solely on salvaging and storing film in an effort to make up for lost time. But for many films, especially those shot on cellulose nitrate stock, which is both unstable and highly flammable, it was a case of too little, too late. The archive's founder, Dome Sukwong, estimated that only 1% of pre-WWII films survived, namely Pridi Phanomyong's nationalistic 1941 epic The King of the White Elephant, and a one-minute car chase scene from Thailand's first feature film, 1927's Chok Song Chan (Double Luck).
In recent years, however, the Thai Film Archive has become one of the region's more active film archives. Since becoming a public body in 2009, a change in status that resulted in a much larger annual budget, it has added film-processing labs and humidity-controlled storage vaults to its facilities in Nakhon Pathom province's Salaya district, about 50km from Bangkok. It has also sent staff for training abroad, launched a movie registry list that prioritises vulnerable or important films and toured the country in the Cinemobile, a truck that converts into a 100-seater cinema.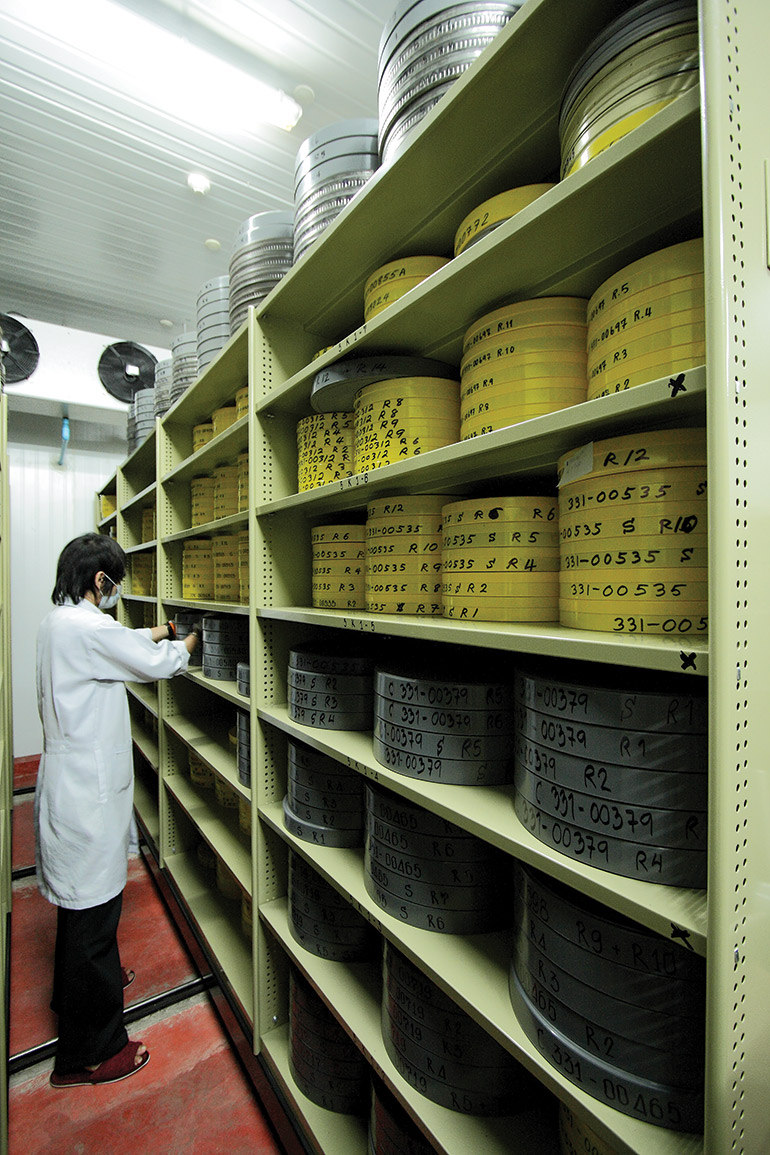 "Thailand did it the right way – you preserve, then you give access, then you educate. That's the normal academic way and it was wise to do so," said Séverine Wemaere, co-founder of the only festival in Asia dedicated to film heritage, Yangon's Memory! International Film Heritage Festival.
Wemaere and Memory! co-founder Gilles Duval recently made a discovery of their own while visiting Myanmar's state archive – a distressing one. "We found a list of the 12 films in storage there," she said. "That's 12 films for 95 years of cinema, and we're talking films in bad condition. It was scary." Yet the visit was not a waste. Afterwards, they got permission to restore the oldest film in the archive, Maung Tin Maung's 1934 film Mya Ganaing, using a surviving 'positive print' (a print made from the original film negative) and 'dupe negative' (a negative made from the positive print).
As with Thailand's Santi-Vina, the labour-intensive work – the photo-chemical repair, high-definition digitisation and frame-by-frame restoration – was handled by L'Immagine Ritrovata, which is part of Bologna's famous Cineteca di Bologna film archive. As demand for quality restoration in the region grows, this lab has found itself increasingly busy on Asian projects: recent work includes two Filipino films, Mike de Leon's Kakabakaba Ka Ba? and Lino Brocka's Insiang, as well as Singapore director Eric Khoo's Mee Pok Man.
Mya Ganaing's restoration was also made easier by the chance discovery of a release print in a foreign archive (release prints are helpful benchmarks for colour correction, syncronisation and preservation of the director's vision). "The secondary reels of Mya Ganaing from Yangon were really, really dark and almost impossible to work with, so were quite desperate. But then by some miracle, we found a print at the Arsenal Film Archive in Berlin," said Wemaere.
"A film is never lost"
Southeast Asia's film archivists tend to be a sanguine bunch, this in spite of the fact that hot and humid conditions mean that the chances of finding well-preserved old film are slim. For Chalida Uabumrungjit, another deputy director at the Thai Film Archive, hope springs eternal. "We always say that a film is never lost – it just hasn't been found yet," she said.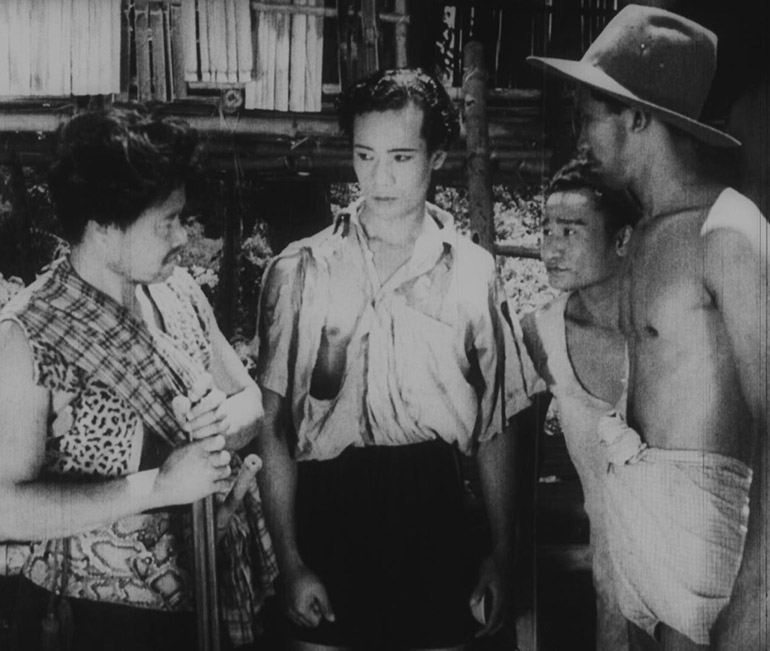 The fact that film reels travelled abroad and often never returned is one reason for such indefatigable optimism, according to Wemaere, whose CV includes the restoration of a rare hand-coloured version of Georges Melie's silent 1902 movie A Trip to the Moon. "There used to be a kind of habit for the country hosting a film not to give it back," she said. "I discovered that once at the National Archive of India, where I found some French films in an old leather case belonging to the French embassy. This habit could help us find elements in unexpected countries," she added.
The restored Mya Ganaing will appear in the fourth edition of Memory! next month. Wemaere hopes its release will help kickstart a nationwide search for old film reels, and drive the fulfillment of Memory!'s five-year goal: the founding of a film and audiovisual archive to rival Thailand's. "Mya Ganaing will serve as a milestone," she said. "We've already made the government and some film institutions realise something needs to be done. Now its time for the film industry and public to become aware. We're going to use it as a flag, a signal, a banner."
Santi-Vina is set to tour Thailand in the Cinemobile and will be screened at the Singapore International Film Festival (23 November – 4 December). The 4th edition of Memory! International Film Heritage Festival runs 4-13 November in Yangon.
---
Three Southeast Asian classics to watch
Sunh Vasudhara's The King of the White Elephant
Back in 2005, the Thai Film Archive picked two films for restoration by the now defunct Technicolour Thailand film lab. One was this English-language drama set in the ancient Thai Kingdom of Ayutthaya and based on a novel by the influential politician Pridi Banomyong. Made in 1940, as war raged in Europe, Thailand's oldest surviving complete film is yet another example of cinematic repatriation at work – its restoration was only made possible by the discovery of a 16mm print at America's Library of Congress.
Lino Brocka's Insiang
One of two Lino Brocka films picked for restoration by Martin Scorsese and his World Cinema Project, 1976's Insiang is a classic of 1970s Filipino social realism featuring career-defining performances by a powerhouse cast. A family melodrama and character study about a teenage girl living in a Manila slum, it was the first Filipino film ever selected for Cannes. The original camera and sound negatives, as well as a 35mm positive print sourced from London's British Film Institute, were used in its restoration at L'Immagine Ritrovata.
Eric Khoo's Mee Phok Man
This tale of a doomed romance between a noodle seller and a prostitute revitalised an ailing Singaporean film industry on its release in 1995. The original prints, which were suffering from mild 'vinegar syndrome', were sent to L'Immagine Ritrovata in 2013 with a view to a domestic rerelease. "We wanted to bring it back so that a whole new generation could view it on screen," explainedKaren Chan of the Asian Film Archive.