As Thailand's military government urges its people: 'Don't worry, be happy,' cracks are appearing that could be of significance to the entire region
By Chris Taylor
Thailand's military-installed prime minister, Prayuth Chan-ocha, has many ideas about how to put an end to the civil strife and corruption that have led his country astray from the path of virtue. Among them are his 12 national core values.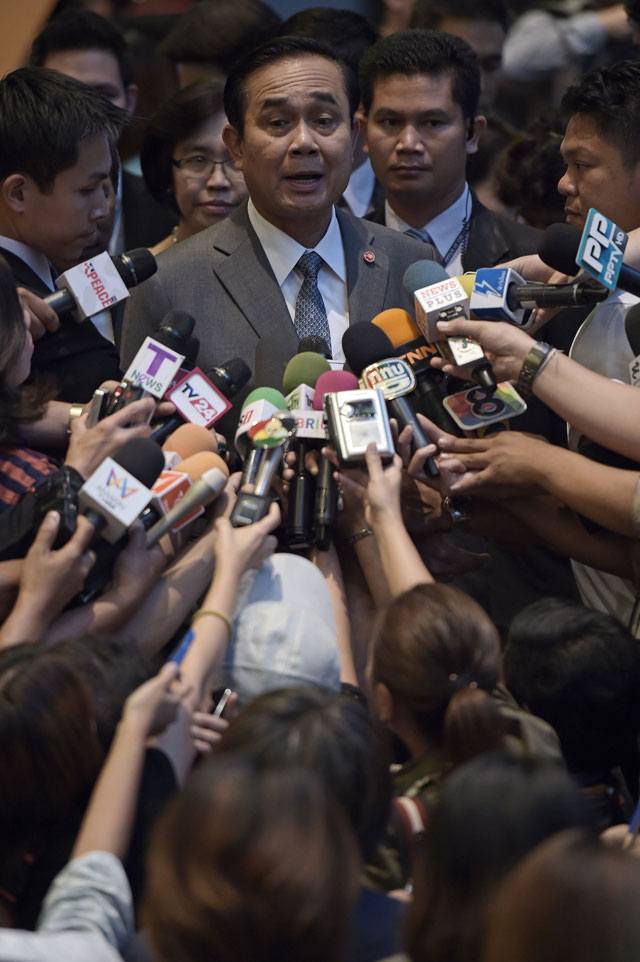 The core values – which smack somewhat of China's recently reignited love affair with Confucianism – urge Thais to uphold the nation, religion (Buddhism), the monarchy, show respect for parents and teachers, and, of course, preserve Thai customs and traditions. If Prayuth has his way, his core values will be enshrined in school textbooks, and even be embraced by the Kingdom's soap operas and in popular songs. 
But Prayuth also wants Thais to be happy. In fact, consider that an order. The 'Return Happiness to the People Campaign' has undertaken activities including free concerts with female dancers dressed in revealing military fatigues, and public petting of horses provided by the army's mounted guard. Prayuth himself has a weekly radio address, Bringing Back Happiness to the Nation, which launches with a song the general-turned-prime minister commissioned called "Return Happiness to Thailand". 
Unfortunately, behind Thailand's enforced happiness – smile, you're Thai – is a rather more dismal story, and one with significant regional implications. 
A recently released report by Amnesty International, for example, lambasted Thailand's recent human rights record. "We are seeing a spiral into silence in Thailand – ongoing, harsh restrictions that are stifling free speech and suffocating a once vibrant civil society," said Richard Bennett, Amnesty International's Asia-Pacific Director.
Amnesty added that gatherings of more than five people are banned, and that peaceful protesters have been detained in the past month for flashing the so-called 'Hunger Games salute'. Another eight have been detained for distributing leaflets.
Meanwhile, government censors have firewalled more than a million websites, and the 2014 fifth annual report by Freedom House, Freedom on the Net, released on December 4, included Thailand, along with Turkey, Russia and Kazakhstan, as countries in which "laws empowering government agencies to block content without judicial oversight and little or no transparency were especially bad".
The reality is that since last year's May 22 coup – edicts to the contrary aside – Thailand does not have a great deal to be happy about. Aside from the fact that the military has toppled the Thai people's two most popular leaders of choice in modern history – Thaksin Shinawatra (now in exile) and, more recently, his sister, Yingluck – the Thai economy is moribund.
According to the World Bank, Thailand will remain the slowest growing economy in Southeast Asia through 2016. Household debt is running at 80% of GDP and that is depressing household spending, which is projected to grow just 1.5% in the year ahead.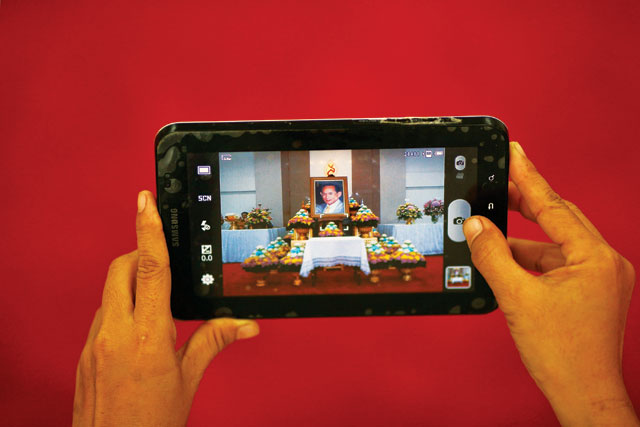 In all fairness, Thailand's military government inherited an anaemic economy due to civil strife and a Yingluck-led government that was cornered by fierce political headwinds on multiple fronts.
"The previous government led by the democratically elected PM Yingluck Shinawatra had been severely hamstrung since December 2013 due to ongoing protests and political turmoil that disrupted normal governance and left economic policy-making in limbo," Rajiv Biswas, Asia-Pacific chief economist at the analytics firm IHS, recently told Deutsche Welle (DW).
Prayuth has shown few signs that he is willing to capitalise on his monopoly on political power by making the country friendlier to foreign investment – and ultimately in transforming Thailand into the logical pivot for Asean economic integration. If anything, he has so far given the appearance of favouring protectionist policies that run the risk of driving foreign investment to more competitive markets such as Indonesia, Myanmar, Vietnam and the Philippines. 
Andrew MacGregor Marshall, former Reuters bureau chief and author of
A Kingdom in Crisis – which has been banned in Thailand – sees Indonesia as the most likely winner as a result of the impasse in Thailand.
"We're likely to see Indonesia winning significant investment at the expense of Thailand in the years ahead," said Marshall. "That will be exacerbated by economic integration – if it happens – that will make many of the former advantages of locating production facilities in Thailand irrelevant."
But Paul Chambers, director of research at Chiang Mai's Institute of Southeast Asian Affairs, is optimistic that Thailand can weather the storm: "Ultimately, Thailand's economy has taken a hit from its political problems. It's a weak link now in Asean's broad plans of economic integration but, nevertheless, the country will continue to serve as an economic hub for the region."
It is an argument that is geographically difficult to counter, but a Thailand that is unable to tiptoe from the precipice it has edged itself onto, after years of popular elections thwarted by coups, runs the risk of making itself the hub of a stalled project. 
Pavin Chachavalpongpun, associate professor at the Centre for Southeast Asian Studies, Kyoto University, who has had his Thai passport revoked for his contrarian opinions about Thailand's current dilemma, is pessimistic. Core values and happiness campaigns aside, he refuses to rule out the possibility of violent conflict or civil war. 
"Political suppression by the military might drive the majority of Thais to protest," he said. "Countless examples of injustice and double standards would fuel the fire of conflict."
He adds that if the looming drama of how Thailand handles the issue of royal succession does not proceed smoothly, it would "increase the possibility of violent conflict".
Whether that would put economic integration in a throat-lock is an unknown, but it would undoubtedly slow down a process that is already proceeding in baby steps, argues Marshall: "It's inevitable that Thailand will always put internal affairs ahead of regional integration, as do all the Asean members. This is one reason why regional integration has progressed at such a glacial pace."
That, according to Pavin, is the holding position that Asean will continue to have to deal with in relation to Thailand for some time. 
"Thailand currently doesn't have a foreign policy," he said. "Successive governments have become preoccupied with the domestic crisis to the point that they are unwilling to invest in foreign policy."
The reason, according to Pavin: "The stakes are too high in the upcoming royal succession." 
Keep reading:
"Game of thrones" – As Thailand's King Bhumibol Adulyadej ails, thoughts turn to what will happen after his death