The Thai telecoms regulator says it has no plans to block access to the social media giant after initially threatening to shut it down today if it didn't block content deemed insulting to the monarchy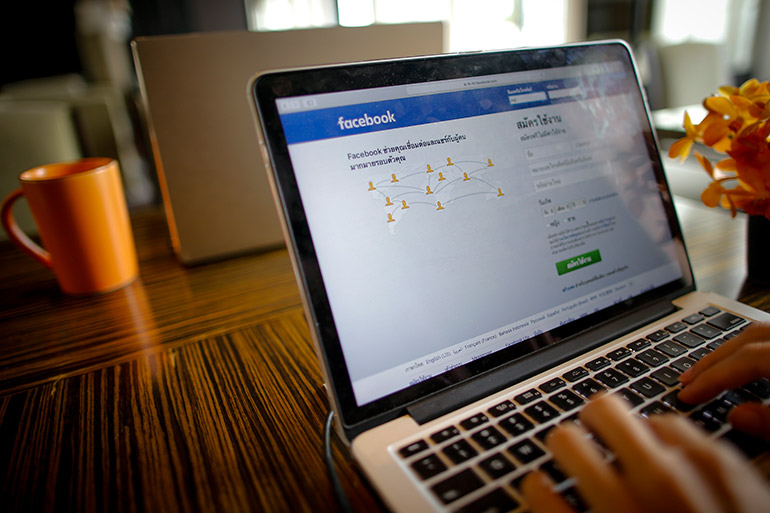 Facebook will not be shut down in Thailand anytime soon despite missing a deadline today to take down 131 pages of content deemed by the junta to be a threat to national security, the National Broadcasting and Telecommunications Commission announced, according to Reuters.
Last week, Facebook blocked access to 178 pages in Thailand, including a video of the Thai King walking around a shopping mall in Munich dressed in a crop top with a female friend, after the country's courts ruled they were in violation of the Kingdom's strict laws on insulting the monarchy, known as lèse-majesté.
Facebook did not provide details of the pages they took down, but did tell the Deutsche-Presse Agentur last week that it blocked content, which contravened local laws.
But Thailand's telecoms commission said that wasn't enough, and said the government would have Facebook closed down in the country unless it blocked access to a further 131 pages by 1 pm today (local time).
Facebook missed the deadline, but the website remained active.
Rakorn Tantasith, secretary-general of Thailand's telecoms commission, explained that the fault did not lie with Facebook, but the country's inefficient courts, which had yet to issue warrants to block all of the 131 pages in question.
"Facebook has cooperated well in terms of taking steps to block the URLs that we asked them to in the past," he said. "If they cooperate, then there will be 97 URLs left which we have asked the court to issue warrants to block."
The latest step in Thailand's Facebook crackdown follows last month's decision to officially outlaw Thai citizens from following, contacting or sharing content produced by outspoken government critics Somsak Jeamteerasakul, Pavin Chachavalpongpun and Andrew MacGregor Marshall, all of whom live outside Thailand.
The current Thai administration rose to power in a military coup in 2014, ousting the civilian government led by Yingluck Shinawatra. Days later, the junta briefly blocked access to Facebook, in what many saw as a test of how such a move would be received.
From the magazine: Andrew MacGregor Marshall on how "the junta is trying to drag Thailand backwards to an authoritarian era".