As senior curator at the Singapore Art Museum, Tan Siuli is responsible for seeking out new talent and buying artworks in Indonesia. Following the launch of the museum's latest exhibition, After Utopia: Revisiting the Ideal in Asian Contemporary Art, she speaks about her passion for the region's creative talent
How did this exhibition come about?
A new director, Dr Susie Lingham, came on board last year. Since then, our exhibitions have focused on big ideas. The first exhibition we did following her appointment was called Unearthed, which looked at earth sciences and art and was multidisciplinary in nature. Then we put together our permanent exhibition called Medium at Large, which focuses on contemporary art mediums today. After Utopia really came on as a continuation of this idea of big themes, universal themes. Also we find that it is a very valuable opportunity for us to present art from Southeast Asia in a way that we can look at confluences and conversations, not just country-specific presentations.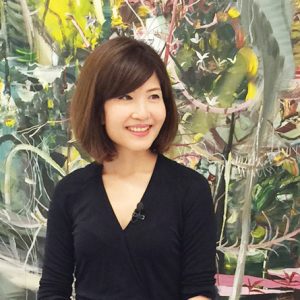 What do you look for when you are purchasing art for the museum?
It has to be impactful visually and we look for art that is historically significant or represents a turning point in the country's history and art history. "Pink Swing Park" [a controversial installation by Indonesian artists Davy Linggar and Agus Sauwage], for instance, marked a turning point in recent Indonesian art history because it was really about the relationship between artists and their public and how contemporary art is presented and is misrepresented. And it was an important work for us to acquire because it hasn't been shown since the 2005 Jakarta CP Biennale. We are also alive to the fact that in each country there's an extremely diverse art scene.
What do you like most about your job?
Travelling and meeting new artists is extremely energising. Some people may find it quite gruelling, but I feel like I really come alive when I'm visiting artists in their studios and looking at the work they make, understanding more about the social and cultural concentrations that feed into it and are inspirations for the artwork. And, as I travel around Indonesia, I find so much diversity there. Going to Yogyakarta puts you in a certain frame of mind but when you go to Bandung there's an immediate shift in the way people think. And in Bali there's a different cosmological view of the world. So really, it's the diversity of Southeast Asia that makes this job so fulfilling.
Is there any common theme running through Southeast Asian art?
There are so many strands. It's a very rich vein that I hope we will continue to mine. I think this exhibition will show that there are so many resonances and echoes that we don't necessarily see immediately but when we put works together these things begin to surface. Even as curators we can go: "Wow!" when we see a work in dialogue with another and see parallels that we just did not see before.
The Asean Economic Community is coming. How will that affect art in the region?
I think many of the artists in the region are already extremely mobile and international in their outlook. The advent of art fairs, the burgeoning of the art market has facilitated that mobility to a great extent, so economically, art keeps pace with economic development. I think this is something that is already in the making, this fluidity across borders.
How do commercial fairs such as Art Stage Singapore fit into that?
I think it's a valuable opportunity to present art from this region and it's one of many opportunities for art from Southeast Asia to be seen by people from all over the world. Art Stage is one, galleries are another of course, and Singapore Art Museum is an iteration itself. I think they work quite organically in the art ecosystem and ensure that different types of art get shown. Art Stage is obviously at the commercial end of the spectrum but at the museum we try to represent art that may not be so commercially desirable. They all work in tandem.
How do you think art can help people in a region of great poverty?
I don't think that art is going to change the world in the most immediate sense of the word. I had an interesting conversation with F.X. Harsano, one of Indonesia's foremost contemporary artists. A lot of his work in the 1990s was very much influenced by social activism. His work critiqued regimes of power and oppression and someone asked him why he did not just become a social activist. I think his answer echoes a lot of my own feelings as well. That is that art can reach deep into people in a way that maybe politics or social activism cannot because they work at a certain level and get things done in more material ways, but art, I feel, is an extremely humanist, even spiritual, endeavour and it touches us, speaks to us, in a way that moves us deeply into the inner recesses of the spirit.
Keep reading:
"Lines of beauty" – Maison&Objet Asia brought together some of the region's most gifted designers, proving that Southeast Asia is bubbling with ideas and creativity