Svay Hay, the president and CEO of Acleda Securities discusses the future of Cambodia's fledgling stock market  
How would you describe the current securities market in Cambodia and how significant is the Grand Twins IPO for its development?
Many developed countries have their own markets. It's good face for Cambodia to form the exchange [but] it needs time to grow with the second IPO in June and a few others at the end of the year and in coming years. The Grand Twins IPO is also considered a successful one with oversubscription and more foreigners coming to invest as compared to the previous IPO [of the Phnom Penh Water Supply Authority, the only other stock listed on the CSX].
How long it will take Cambodia to develop a securities market and what factors will that depend on?
The Cambodian securities market may develop faster than others in the region with both state-owned enterprises and private corporations coming to float. It may take three to five years to develop. In view of the 'four Is' of a market's key factors – infrastructure, issuer, investor and intermediary – many companies (coming issuers) are encouraged to float and they will benefit at this stage.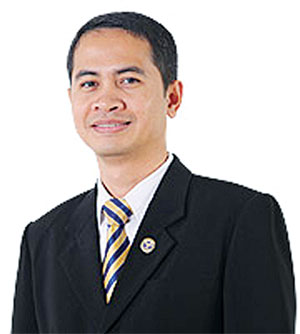 Is foreign investor confidence in Cambodia improving? What challenges remain?
Judging by the participants in the second IPO, it's at the growth trend but more education and networking is necessary. The recent memorandum of understanding signed between the Cambodian Stock Exchange and the Stock Exchange of Thailand is a good step for all players to build more networking.
In addition, market information needs to be disseminated more widely. As Abraham Lincoln, the 16th US president said: 'Let the people know the facts.' Then more issuers and investors will come to the market to diversify their source of funds and their investments.
Are you expecting more companies to hold IPOs? Are these likely to be more foreign-owned firms?
Companies from various sectors will hold IPOs by the end of 2014 and in coming years, including foreign-owned firms.
What will the development of the stock market do for the Cambodian economy?
It will fulfill the financial sector and absorb funds from all segments, both local and overseas, for growth of businesses, relevant government projects and the Cambodian economy as a whole.
Are Cambodians showing interest in trading shares on the country's stock exchange?
Some people are considering the wait-and-see approach. When they learn more about the exchange, sure, they will diversify their investments for better capital gains. Anyway, to view water in a glass, many look at the glass as half empty. I would like to look at it as half full.