Despite its natural advantage as the world's most populous Islamic nation, Indonesia has failed to cash in on the potential of products tailored to Muslims
By Ismira Lutfia Tisnadibrata
Business people around the globe  are increasingly realising the huge potential for developing products that specifically address the needs and preferences of Muslims.
Today one can invest in Islamic bonds, buy shariah-compliant insurance contracts and eat halal food – products that are allowed under Islamic dietary guidelines which do not contain pork or alcoholic substances, and meat from livestock  slaughtered according to Muslim rituals.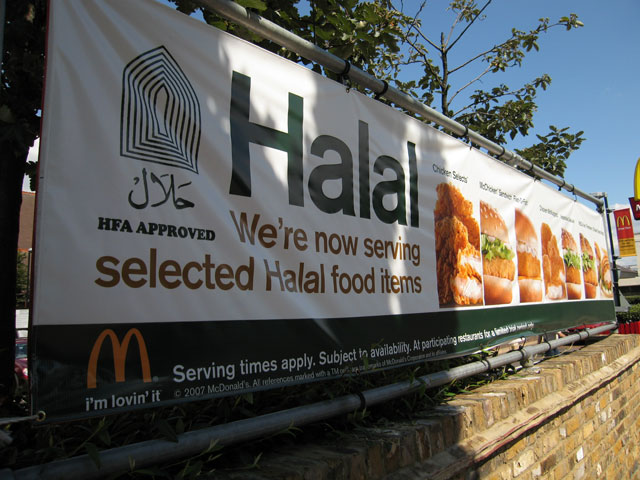 Global Muslim consumer expenditure on food and lifestyle sectors including travel, clothing and pharmaceutical products reached $1.62 trillion in 2012 and is expected to hit $2.47 trillion by 2018, according to the research and advisory firm DinarStandard.
Muslim spending on food and beverages accounted for almost 17% of global expenditure in the sector in 2012 and will surge by about 50% to $1.63 billion by 2018, DinarStandard said. The collective global Muslim food and beverage market is larger than the biggest food-consuming national market of China.
The prospects are bright, due to the sheer size of Indonesia's Muslim population, the largest globally. "The government should do more to boost food producers' awareness to get halal certification, and that is easy to get done," said Zamroni Salim, an economist at the Indonesian Institute of Sciences (LIPI).
"It could improve their product competitiveness in the domestic and global markets, otherwise imported halal food could dominate the local market since Indonesia is considered by many to be a major market rather than a producer."
Rifki Ismail, an economist from Indonesia's Shariah Economic Community (MES), said the low awareness of halal certificates stems from the "assumption that all the food produced here is halal by default, unlike in other countries where we might wonder which food is halal because Muslims are a minority".
Research shows that halal certification results in rising sales figures. Food producers whose products bear the halal stamp from the Indonesian Council of Ulema (MUI), one of  the country's most respected authorities regarding Islamic food, have experienced 20-30% annual sales growth in recent years.
The MUI's Food and Drug Analysis Agency issued 47,545 halal food certificates in 2013, more than double the amount given out the previous year, said its director, Lukmanul Hakim. "Food industry players begin to see that there is a real advantage in having a halal certificate."
Still, Indonesia is lagging behind, despite the country's fast growing, young and Shariah-conscious customer base, and its huge market potential. Neighbouring countries, even ones with only a minority Muslim population, have outpaced the country's halal food industry.
Indonesia's halal food exports to Malaysia and Thailand only amounted to $200 million in 2011, compared with Thailand's halal food exports, which reached $5 billion, and Malaysia's $1.1 billion worth of exports, according to the MES.
One reasoning behind this is administrative failure. "We are lagging behind in terms of regulation. The halal certification bill deliberation has been at a stalemate for years at the House of Representatives," said Syakir Sula, secretary general of MES. "Meanwhile, Malaysia and Thailand and Singapore all have proper halal regulations in place."
The deadlock, he said, stems from a tug of war between the MUI and the Ministry of Religious Affairs, as both institutions claim to hold the highest authority on halal certification. The bill has been delayed since 2006 and Syakir said it is expected to be passed into law before the lawmakers' tenure ends on September 30.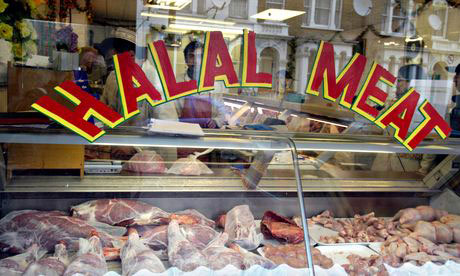 With the halal certification law in place, it would make the certification mandatory for food, drugs and cosmetics, as opposed to the voluntary initiative driven by domestic market demand that has been practiced so far.
LIPI's Salim said the government could actually do more to boost the expansion of the halal food industry at home and abroad without having to wait for the halal bill to be passed into law.
"The government could start by establishing a better data-recording system on halal food and produce export figures. So far in my research I can't find a halal category on our export data. It might be categorised in general as food and beverage, so we don't know what percentage of it is halal," Salim said.
A more specific data category that singles out halal products would help local industry players to identify potential markets abroad, he added.
The government should also facilitate halal food industry players with better distribution networks at home and abroad to expedite market penetration, establish international cooperation and organise promotional events abroad to gain access to new markets.
Some companies have really homed in on the industry's potential. Ailing Canadian smartphone maker BlackBerry, for instance, is trying to revive its market glory in Indonesia. The company has included the Halal MUI, an Indonesia-specific app, in its newest gadget, the BlackBerry Z3, which had its global launch in Jakarta in May.
Users can check and register halal product certifications through the app, which was developed for the Z3 and targets Indonesian Muslims.
"This is a solution that is not yet available on other platforms.
We want to highlight this considering that Indonesia has the biggest Muslim population in the world and there is a growing awareness of consuming halal products," said Iip Muftach, a senior business development manager at BlackBerry Indonesia. "We also see the need that MUI requires online registration for a halal product certification."
The branding of shariah-compliant products is also crucial, if producers want to attract more than just Muslim customers, considering the rise in popularity of organic foods and healthy lifestyles.
The real Islamic value ingrained in eating is not just halal in terms of the way the animal is slaughtered, said Rafi-uddin Shikoh, managing director of DinarStandard.
"It is also about being thayib, or pure. Halal and thayib food has a concept that appeals to many. There are examples of halal food that are organic and 80% of the customers are non-Muslims," he added. "Given that opportunity, I think if you just call it halal, you're limiting yourself."