Suboi was already Vietnam's top female rapper when, earlier this year, she was invited to perform at the legendary South by Southwest festival in the US. She sat down with Southeast Asia Globe to discuss image, artistic freedom and why she certainly isn't a tomboy
"I got the rolly on my arm and I'm pourin' Chandon," rapped Calvin Cordozar Broadus Jr, more commonly known as Snoop Dogg, on "Drop it Like it's Hot", his 2004 collaboration with Pharrell Williams.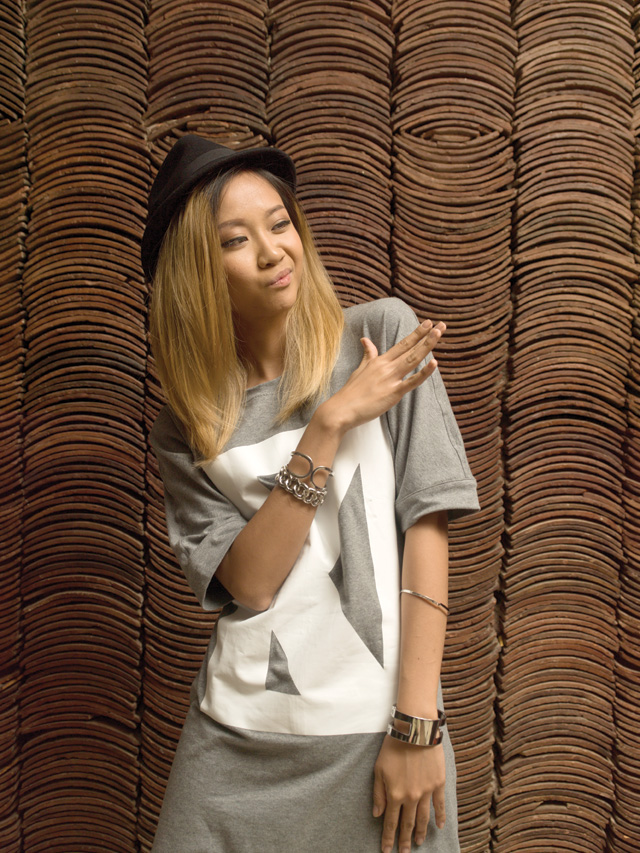 On the ground floor of Ho Chi Minh City's luxurious Caravelle Saigon hotel, with its dedicated Moët & Chandon champagne bar, fiddly tapas plates and oysters on ice, it is easy to imagine a blinged-up rap megastar such as Snoop lounging in a corner, encircled by his imposing entourage.
Indeed, Southeast Asia Globe is here to meet Suboi, the 25-year-old woman the Guardian has dubbed "Vietnam's queen of hip-hop". Arriving alone and dressed in a long, white blouse, dark trousers and with minimal make-up, she is decidedly un-blinged. "I'm not very flashy, like a Beverly Hills girl," she says when asked about her image. "Nothing like that, but nothing like a tomboy."
In fact, Suboi hates being called a tomboy, even though the 'boi' in her name alludes to this, a moniker bestowed upon her by childhood friends. "That takes me back to when I was 15," she says in her soft, Americanised accent. "I've embraced being a young woman. Why try to hide it?"
Those early teen years were when she first discovered rap, enthralled by the "anger and flow" of Eminem. She would download the lyrics and play his songs over and over, repeating his words, trying to keep pace with him. The meaning of the lyrics was secondary to the intensity of the delivery.
Born Hàng Lâm Trang Anh, Suboi first tried to speak English when she was six, reproducing phrases she heard in cartoons. English was taught at school, but in a dry, formulaic way. Slim Shady was her way in.
"I just thought: 'This guy is so mad about everything, man,'" she says, her eyes lighting up. "But I didn't realise it was so bad, the things he was saying about women. I didn't understand that he hated his wife so much [laughs]. All those songs about killing women."
While some take issue with rap's innate misogyny, there's no doubting the honesty of many of its artists. In the US, rappers are free to deliver lyrics on any subject. In Vietnam, however, it pays to be careful. "I have to remember I have family here, so… I don't want that stuff," Suboi says, trailing off. She adds that she would love to have the freedom to rap about political issues in her home country, "because that's what rap's about". 
In order to satisfy the authorities, each and every song lyric must be checked by censors. But there are ways around them. "When I submit my English lyrics, I translate them [into Vietnamese inaccurately] to sound very nice. That's what I send them."
But English is not Suboi's only lyrical medium. With an impressive 1.1 million Facebook followers, most of them young Vietnamese women, she is also reaching a lot of people in her native language, dodging contentious subjects such as politics by putting them "between the lines".
She is sanguine about the messages she receives from young female rappers on social media telling her they will steal her crown, and appears well aware of her influence on young women in general. "It's very exciting but at the same time it's a responsibility, with people watching everything you say and do. For me, I'm just being sincere, so I hope they can see that."
To borrow a classic hip-hop trope, keeping it real is paramount to Suboi. She is fiercely independent, a state of mind partly brought about by a business relationship that went sour a couple of years back. She lost the rights to her second album, RUN, and felt that she was being pushed in the wrong direction. Today she wants control over her style and keeps a firm rein on her business transactions. Plus, she admits, she has "always been a loner". "Let's say a big brand came to me and said: 'We want you to promote our beer, everybody's going to get drunk at the club, get fucked up…' I might not go with that."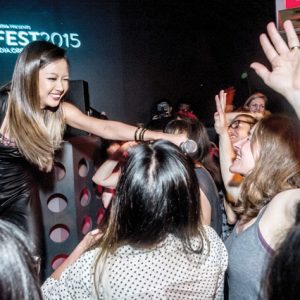 Outside of Vietnam, Suboi's profile is rising. She has an expanding fan base in Southeast Asia and earlier this year she took a three-week jaunt to the US, performing in San Francisco, New York and at the annual South by Southwest (SXSW) festival in the international hip-hop category, garnering herself some positive press in the Wall Street Journal and online at the Daily Beast. "People were surprised to see me, you know, as a Vietnamese rapper. Just like I was surprised, too, to see a Pakistani rapper and a Brazilian rapper," she says, her voice revelling in the rhythm of the words.
Back home, though, success at showcases such as SXSW hardly registers, which is a disappointment for Suboi. She feels she has to work much harder in Vietnam to gain acceptance as an artist in her own right, rather than as a rap interlude in someone else's pop song. Audiences are less willing to embrace the unfamiliar. "They just want to see what they already know. So if you come up with a new thing then it's going to be hard for you," she says.
To underline this, a quick trawl through Vietnam's lifestyle magazine pages reveals that perfect white skin is the norm, something that irks Suboi. "They think that light skin is nice, so everything is Photoshopped and I'm like: 'What the hell? I got made up, used lotion to look nice, and you guys Photoshop me because you think this is the standard of beauty?'"
It is clear that Suboi is content to be herself but not afraid to try something different. Next up is creating the soundtrack for, and playing the part of a hacker in, Vietnamese-American filmmaker Ham Tran's new film. After that, there are loose plans for a new single and perhaps even a novel based on her experiences. "I'm just trying to do everything I can," Suboi beams. "You know, it doesn't hurt when you try, right?" 
Keep reading:
"No country for old men" – Named after drug dens in the United States' dirty south, trap music is one of the region's more unlikely musical imports. But the youth of Ho Chi Minh City are hoisting on high-tops, slipping on snapbacks and embracing the genre