We take a look at some of Southeast Asia's top competitors in the 2016 Olympics  


Sorn Seavmey: Cambodia
Taekwondo, Women's over 67kg
Sorn Seavmey became a national hero at the tender age of 19 when she won Cambodia's first gold medal in 44 years at the 2014 Asian Games. The taekwondo star, and Cambodian team flagbearer, will be returning to the ring in Rio 2016 for the Women's over 67kg. An imposing figure at 183cm, Seavmey and her two sisters were recruited into the Interior Ministry's elite bodyguard unit just months before her Asian Games win. Speaking to Southeast Asia Globe's sister publication Discover last year, Seavmey shared the secret to her indomitable will: "Every time I feel tired and want to give up, I just look at the uniform and it gives me energy and motivates me to continue striving to achieve my goal."
Siri Budcharern Arun: Laos
Swimming, Women's 50m freestyle
Far away from Laos' capital of Vientiane, the land-locked communist nation's only Olympic-sized swimming pool is rarely used. Instead, athletes such as 14-year-old swimmer Siri Budcharern Arun make do with a public pool half that size – a sizeable handicap for a country with the odds already stacked so thoroughly against it. One of four wildcard entries into the Olympic Games, Siri Arun is realistic about her country's chances of winning gold in Rio this year. Speaking to AFP, the fledgling athlete said she was proud to represent Laos on the world stage. "We may not be a big country, but I want the world to know that we do have swimmers," she said.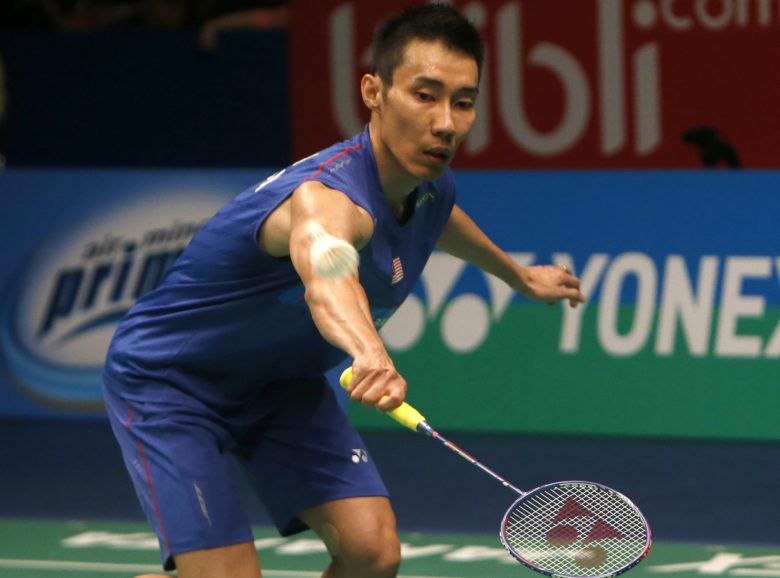 Lee Chong Wei: Malaysia
Badminton, Men's singles
Ranked number one in the world in singles badminton for just under 200 consecutive weeks, Malaysian badminton champion Lee Chong Wei was granted the aristocratic title of Dato' for bringing home a silver medal from the 2008 Olympic Games in Beijing. Dubbed a national hero by Malaysian Prime Minister Najib Razak, Chong Wei repeated the feat four years later in London. Now aged  33, Chong Wei has told the media that Rio will be his last shot at beating long-time rival and world number two Lin Dan for the Olympic title, with the Malaysian superstar set to face his Chinese nemesis in the semi-finals – and this time, Chong Wei intends to leave with the gold.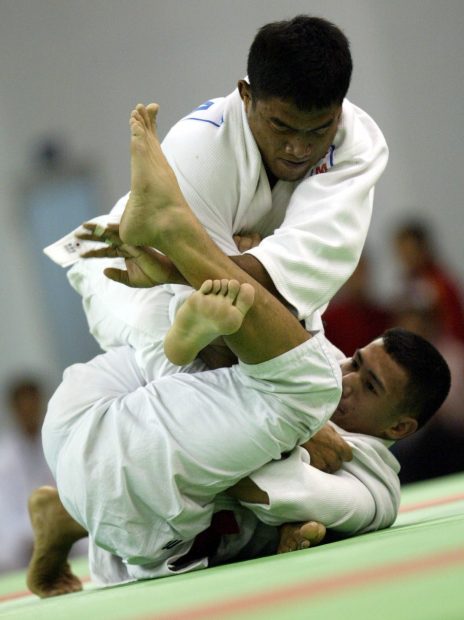 Yan Naing Soe: Myanmar

Judo, Men's under 100kg
Speaking to Myanmar Times in July, 38-year-old judo legend Yan Naing Soe confessed that Rio would be the final challenge of his 17-year career. "This Olympic Games in Rio is my first Olympic tournament," he said, "but it will also be my last." A latecomer to the Japanese martial art at 21, Soe brought home gold medals from both the 27th and 28th Southeast Asian Games. Part of a team of seven athletes from Myanmar competing across five different sports, Soe has cheerfully admitted that he sees little hope in attempting to wrestle the gold away from his opponents – including an elite judo squad from Russia cleared of any connection to damning allegations surrounding the declining superpower's state-sponsored doping programme.

Charly Suarez: Philippines
Boxing, Men's light 60kg
Perhaps more priest than pugilist, 27-year-old Filipino boxer Charly Suarez seems to have a better reason than most for lacing up the gloves. "I fight in the Olympics so that I could introduce God to the people around the world that don't know Him," he told Philippine news site Rappler. No stranger to international competition, Suarez won gold medals at both the 2009 and 2011 Southeast Asian Games. Now, alongside fellow boxer Rogen Ladon, Suarez has set his sights on the international fame that only Olympic gold can bring.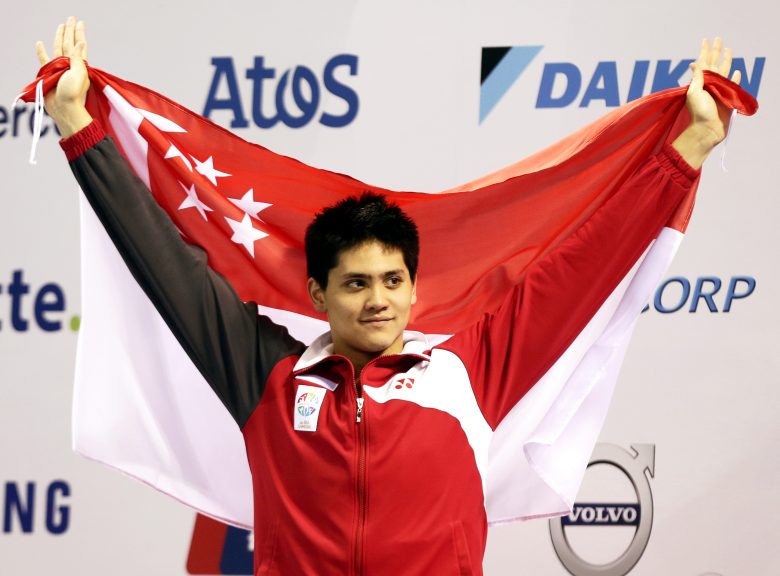 Joseph Schooling: Singapore
Swimming, Men's 100m freestyle; Men's 100m butterfly
Reigning National Collegiate Athletic Association champion of the 200m butterfly Joseph Schooling polarised fans with the announcement this week that he would be dropping out of his signature event to focus his energy on the 100m freestyle and butterfly instead. A student at the University of Texas in Austin, 21-year-old Schooling made his name by winning Singapore's first gold medal at the 2014 Asian Games in Incheon, setting a new Asian Games record of 51.76 seconds in the 100m butterfly. The next year, Schooling won gold in every event he competed in, breaking a 33-year-old national record and cementing his place in Singapore's sporting history.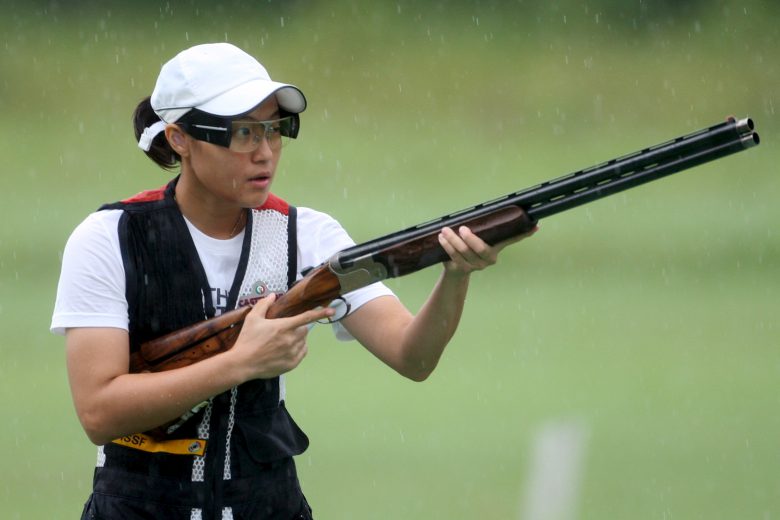 Sutiya Jiewchaloemmit: Thailand
Women's Skeet
Besting US Olympic champion Kimberly Rhode to win gold in the International Shooting Sport Federation World Cup in Rio in April this year, Thai skeet shooter Sutiya Jiewchaloemmit wasted no time with another gold medal win at the tournament's next stage in June. Newly anointed as the world number one in Women's Skeet – a sport requiring pinpoint accuracy and the handy ability to obliterate fast-moving clay targets with a shotgun – Jiewchaloemmit told the Bangkok Post that she had dreamed of winning gold at the Olympics since she was little. "I remember watching the opening ceremony of the 2004 Olympics in Athens, and thinking to myself that one day I wanted to represent my country at such an event," she said.
Nguyễn Thị Lụa: Vietnam
Wrestling, Women's freestyle 53kg
"Girls often want to be gentle and beautiful in others' eyes, especially in men's eyes," 25-year-old wrestler Nguyễn Thị Lụa told Vietnamese media in July. "But I'm different." Ranked number five in her weight class in the world of women's wrestling, Lụa went to her first wrestling lesson at age 12. Growing up in a village boasting a long tradition of well-known wrestlers – including her father and uncle – Lụa first won gold at the 2013 Southeast Asian Games in Myanmar. Speaking to Vietnam's state press, Lụa was exuberant about her qualifying for Rio. "I can't find any suitable words to describe the joy, happiness and pride I experienced," she said. "It was a big honour for me to let the world know more about Vietnam's wrestling. I'm so proud to be Vietnamese."