Pencil politics
There is a story told so often in Singapore that it is left virtually unquestioned. It is frequently referred to in the media, and young children are taught it at school. It is the narrative that charts how the city-state was transformed from humble fishing village to sparkling metropolis by the principled and unbending leadership of the People's Action Party, headed by Lee Kuan Yew.
In 2015, as Singapore celebrated 50 years of independence with a year-long, stagecrafted celebration, artist Sonny Liew's ambitious graphic novel, The Art of Charlie Chan Hock Chye, imagined an alternative history, in which communist leader Lim Chin Siong is at the country's helm, and his political rival, Kuan Yew, is living in exile and ignominy.
Purportedly a biography of the eponymous Chan – "Singapore's greatest comics artist", who is actually wholly fictional – in telling his life story the novel traces both the political history of Singapore and the history of the comic book medium itself. Beginning with the titular hero's early days of creating comics in Singapore in the 1950s, he looks back on his career spanning five decades, with his stories unfurling through Liew's flawless pastiches of famous cartoonists along with fabricated newspaper clippings, old sketches and photos. It is a visually and conceptually complex work that references everything from Mad magazine and Astro Boy to Pogo and Spider-Man.
"For all that it brims over with diverse, colourful creations, it's fundamentally about a lack: the absence of an artist who should exist, but was never allowed to. The Art of Charlie Chan Hock Chye mourns all the creators who have never been permitted to thrive in Singapore," reads a review by National Public Radio in the US.
"The retelling of Singapore's history"
The book immediately invited the ire of Singapore's National Arts Council (NAC). On the day before the novel's launch, the NAC withdrew its $6,000 publishing grant for the book and stated: "The retelling of Singapore's history in the work potentially undermines the authority or legitimacy of the government and its public institutions, and thus breaches our funding guidelines."
Liew works in a cosy, bright studio in Singapore's Goodman Arts Centre, a cluster of work rooms and performance spaces set in imposing houses in eastern Singapore. His studio's walls are covered with art, books lie higgledy-piggledy all over and he frequently works with a TV blaring in the background. Liew does not move about a lot or gesticulate much, and he exudes a calmness that declares a definite comfort in his own skin.   
A New York Times bestseller following its 2016 release in the US, The Art of Charlie Chan Hock Chye has made Liew famous outside of comic circles, though he has long been considered a prolific and varied artist. He has written and illustrated Marvel Comics' adaptations of the classic Jane Austen novels Pride and Prejudice and Sense and Sensibility; collaborated with National Book Award Nominee Gene Luen Yang on The Shadow Hero, which features an Asian-American superhero; and been nominated for a Will Eisner Comic Industry Award, the comics equivalent of the Oscar, in the pencilling/inking category. He is also a recipient of Singapore's Young Artist Award.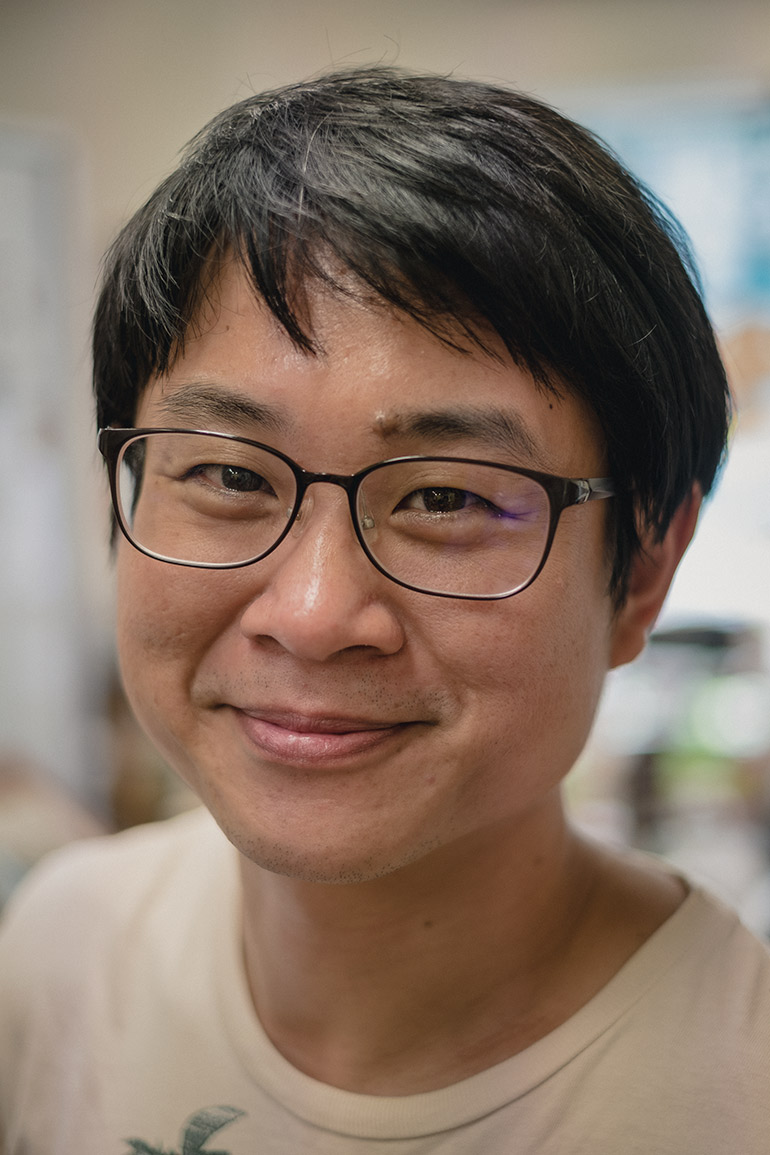 The idea for The Art of Charlie Chan Hock Chye came to Liew as he was reading Roger Sabin's book Comics, Comix and Graphic Novels, which traces the cultural history of the comic.
"An understanding of comics' history [requires] an understanding of [their] general historical contexts – the connection between the counter-cultural movement of the 1960s and Robert Crumb's comics, for example, or the success in the US of various genres as a result of the nation's moods during and after World War II," he says.
He describes the popularity of horror and crime comics in the 1940s and 1950s – arguably part of the same trend that saw the golden age of film noir. "The Second World War and its aftermath brought out the kinds of fears and anxieties that helped these darker, more realistically violent genres thrive," he explains. "I thought it might be possible to turn that idea on its head and construct a narrative that examined Singapore's history, but which on the surface was a book about comics."
The People's Action Party (PAP) has been in power since Singapore cleaved from Malaysia in 1965 and is a wholly dominant political force, which has allowed the party to control the historical narrative, he says. "The book was a chance for me to learn what was left out or could be understood differently – to look for a more inclusive version of Singapore's history."
'Causeway child'
Liew was born in Seremban, Malaysia, but raised in Singapore. His parents sent him and his sister to school on the island when he was five years old, a rather common arrangement. "I always thought of myself as a 'causeway child', caught somewhere between the lines," he says, referring to the road and rail link between Singapore and Malaysia. Despite his Singaporean education, his own knowledge of the city-state's history was patchy, and he found conducting research for The Art of Charlie Chan Hock Chye a revelatory experience. "I was surprised by how little I'd known the details," he remarks.
Liew churned through piles of books, from The Singapore Story: Memoirs of Lee Kuan Yew to The Media Enthralled: Singapore Revisited by Francis T. Seow, and interviewed dozens for the quotidian details that enrich his narrative. "It was also interesting to see how seductive all the various narratives were; part of the challenge of writing was to find a more balanced view of things. Whether or not that kind of balance actually leads us closer to any sort of truth I still wonder about, but then perhaps what the book really does aim at is to get readers to adopt a more critical stance of any narrative."
He adds that both the widely accepted "swamp to skyscraper" narrative and its alternatives are internally consistent. "If you just listen to one version, its easy to get drawn in," he says. "If you only read, say, Drysdale's book [Singapore's Struggle for Success] you'd likely come away thinking the PAP's opponents were all communist agitators, and if you only read left-wing accounts, it'd seem like there was never any real communist influence."
Liew does not presume that his own readers know much about Singapore or its history. In fact, his US publisher, Pantheon Books, only added a single footnote to the original text: to explain the meaning of kachang puteh (fried or roasted nuts). "I tried my best to make expositions about facts an organic part of the story," he says. "I'm sure there are added resonances for readers who know more about Singapore, but knowing more is not a prerequisite for coming to grips with and enjoying the book."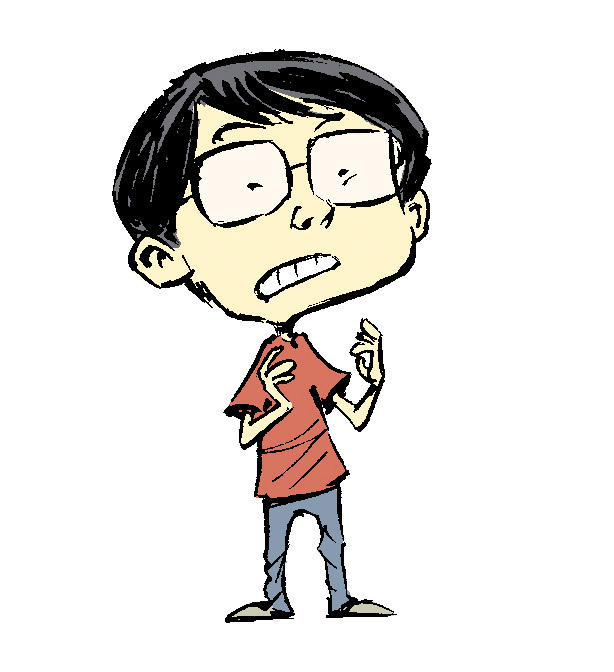 Despite, or perhaps because of, the NAC's withdrawal of the publishing grant and the social media uproar that followed, The Art of Charlie Chan Hock Chye immediately sold out its first print run. According to Liew's Singapore publisher, Epigram Books, the novel has sold nearly 11,000 copies in the city-state alone – an unheard of number in a country where a few thousand sales guarantees a bestseller.
It's not all good news, however. "There are still questions that remain – whether school libraries are less likely to stock the book, for example, or whether some readers end up seeing it as a polemic without giving it a chance," he says.
"Moreover, none of [the controversy] has shifted the NAC's stance on grants," Liew adds. The NAC, he says, believes that "artistic merit is not only secondary to, but actually irrelevant in the face of political sensitivity. When push comes to shove, the NAC is more 'National' than 'Arts'. And that's only if we accept that a particular political party always represents the nation's best interests."
He acknowledges that his view is not entirely fair to the civil servants working in the trenches who likely see the absurdity of the situation, but he adds that the council's "unwillingness to fund projects that run counter to mainstream narratives really makes no sense for a body supporting the arts. I think we end up losing important voices this way."
A new narrative
In the book's prologue, an elderly Chan says: "Maybe I was always destined to become Singapore's greatest comics artist," which is a title that many might bestow on Liew these days. "There are some autobiographical elements in there," Liew admits. "But Chan's life is really an amalgamation of many artists' journeys. It's never an easy career path, and the struggles and challenges faced are often quite common, if not universal."
Currently, Liew is working on several issues of Doctor Fate for DC Comics with Paul Levitz, former writer, editor, publisher and president of DC. But he says he hopes to tackle "capitalism with a capital C" next. He's not sure how a graphic novel based on economics will turn out, but he does know his superhero protagonist will want to change the world despite facing "real-world problems that don't have solutions. How do we fit into this modern world? These are important ideas to grapple with."
Despite his often-heady material and his open criticism of Singapore's political choices, Liew does not think of himself as a revolutionary.
"The best I hope to do is try to push the boundaries of comics' storytelling," he says. "I also, of course, hope the book raises awareness of the ways we look at histories and narratives."