On Tuesday, Singaporeans will have the option of using the electric car-sharing scheme for as little as $0.33 per minute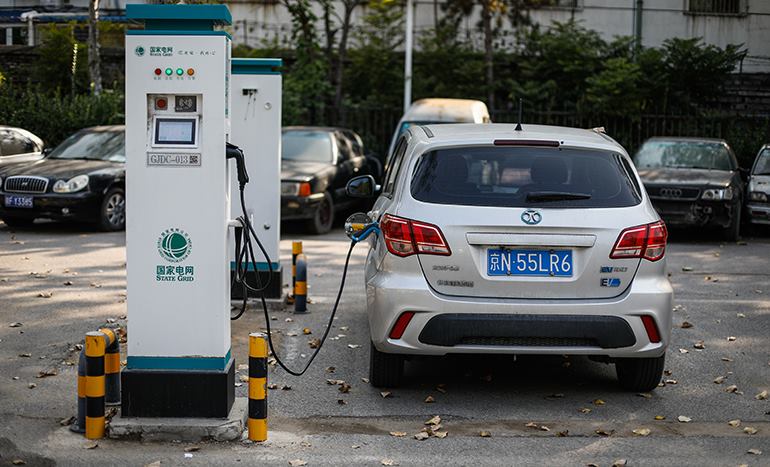 Singapore's electric car-sharing system launching next Tuesday is set to be the second largest system of its kind in the world, following close behind Paris who currently has 4,000 electric cars on the road.
BlueSG, a French subsidiary of the transportation company known as Bollore Group, is starting to put their cars on the road on 12 December, beginning with a fleet of just 80 but with the hopes of expanding that collection to 1,000 by the year 2020; this latter addition will put Singapore right behind the French capital for electric car-sharing schemes.
In the beginning, there will be 30 charging stations around the island with a grand total of 120 charging points. Down the road there is the hope to make these recharging locations more commonplace, as BlueSG has added to their 2020 plan that they'd like to expand to include 2,000 charging points.
Customers will have the choice of paying for their eco-friendly rides through one of two systems. The first one would see the user paying for a yearly subscription at $15 a month, which would then make their rides only cost $0.33 for every minute they're in the car.
The second system, for riders who don't feel they could commit to a year-long subscription, would see users paying nearly double that rate per minute, $0.50 to be exact.
As was first calculated by the Straits Times, if you were to use the monthly subscription option, you would be paying noticeably less than what a cab typically costs in Singapore.
The first option would have you paying $10.65 for a 30-minute slot with your electric car (the cars are charged by time, rather than distance), whereas the same ride would – on average – cost $12 during off-peak hours in the city-state.
In an interview with Channel News Asia, the managing director of the French subsidiary told the Singaporean news agency that BlueSG is "confident" that the car-sharing programme will be "quite successful".
"We are excited about the impending official launch in Singapore, as it is the world's second biggest electric vehicle car-sharing programme after Paris," the director Frank Vitte continued in the company's news release.
To become a member of this exciting new green initiative led by BlueSG, users can download the company's mobile app from either the iOS store or Google Play for Android starting on 5 December.