Singapore has cancelled the work passes of all North Koreans living in the country as it gears up to expelling them completely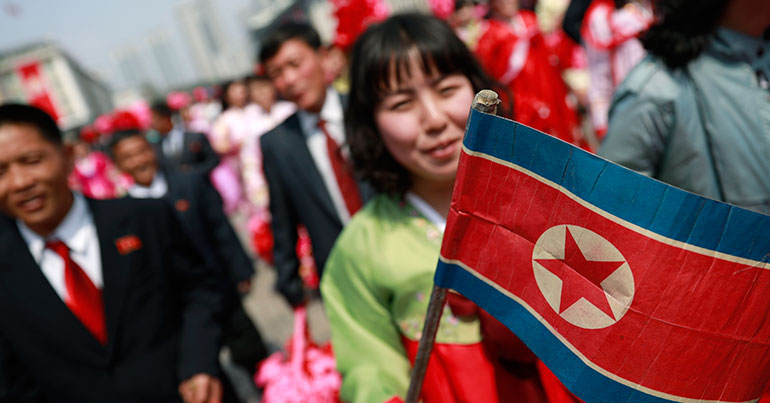 Singapore has revoked the work permits of all North Koreans living in the country in line with the latest sanctions set out by the United Nations Security Council (UNSC).
The Democratic People's Republic of Korea (DPRK) faced widespread international condemnation after carrying out a successful ballistic missile test in November last year, claiming to be able to strike anywhere on the US mainland. The launch prompted the UNSC to unanimously enact Resolution 2397, which mandated severe restrictions on fuel imports and other trade, as well as limiting the ability of North Korea's citizens to work abroad.
Singapore's government outlined its commitment to the resolution in a report to the Sanctions Committee on North Korea last week, also adding that no new work passes would be granted to citizens of the DPRK. It is not known exactly how many people will be affected by these latest measures.
The resolution, which was adopted by the council in December last year, put forward concerns that North Koreans working abroad were raising funds to contribute to weapons and ballistic missile programmes back home. It demanded that member states of the security council "repatriate all North Korean workers in their jurisdictions no later than 24 months from the date of adoption" of the resolution.
North Korean leader Kim Jong-un made an unofficial visit to China this week where he met with Chinese President Xi Jinping and declared his commitment to denuclearising the Korean peninsula.
"The issue of denuclearisation of the Korean Peninsula can be resolved, if South Korea and the United States respond to our efforts with goodwill, create an atmosphere of peace and stability while taking progressive and synchronous measures for the realisation of peace," Chinese state news agency Xinhua reported Kim Jong-un as saying.
Singapore and North Korea have enjoyed relatively good relations in the past, with citizens of the DPRK able to enter the Southeast Asian city-state visa-free up until mid-2016. However, international sanctions have strained their relationship in recent years, and in 2017 Singapore announced that it was suspending commercial trade relations with North Korea in line with the UNSC's demands.
Earlier this month a leaked UN report stated that two Singapore companies had violated sanctions by selling luxury goods to North Korea. The BBC, which reported the case, named them as wholesale trade companies OCN and T-Specialist. They have both denied the allegations.
Related reading: