On Monday morning, a new Indonesian Lion Air jet carrying almost 200 people crashed off the coast of Java just 13 minutes after take-off. Though local search efforts continue and the plane is yet to be found, Indonesian officials have said it is unlikely there will be any survivors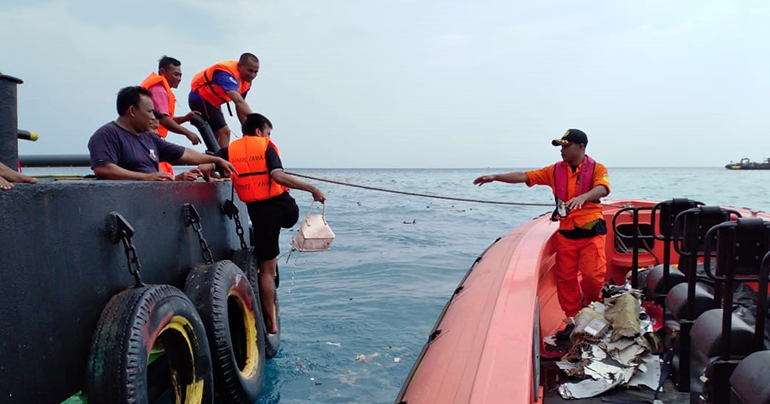 Local flight JT-610 was carrying 189 passengers and crew when it departed from Jakarta for Pangkal Pinang at 6:20am local time on Monday morning. Not long after take-off, the flight's pilot requested to return to Jakarta, but communications were soon lost. Evidence has since been found that suggest the Boeing 737 Max 8 went down in Karawang Bay, just off the coast of West Java. There, rescuers have found floating pieces of clothing, identity cards, luggage and pieces of aircraft at the suspected crash site, where an expanding oil slick and poor weather conditions have hindered diving operations.
Thus far, National Police officials have reported that they have received 24 body bags from the wreckage.
Bambang Suryo Aji, operations director for the National Search and Rescue Agency (Basarnas), said that the agency had little hope it would find any survivors in the wreckage.
"Seeing that some bodies were found in pieces, it's likely that all 189 on board are dead," said Bambang at a press conference on Monday. "I expect many bodies are still trapped inside the hull of the aircraft, so we have to find it soon."
He added that the search would last seven days, in accordance with his agency's operating procedures.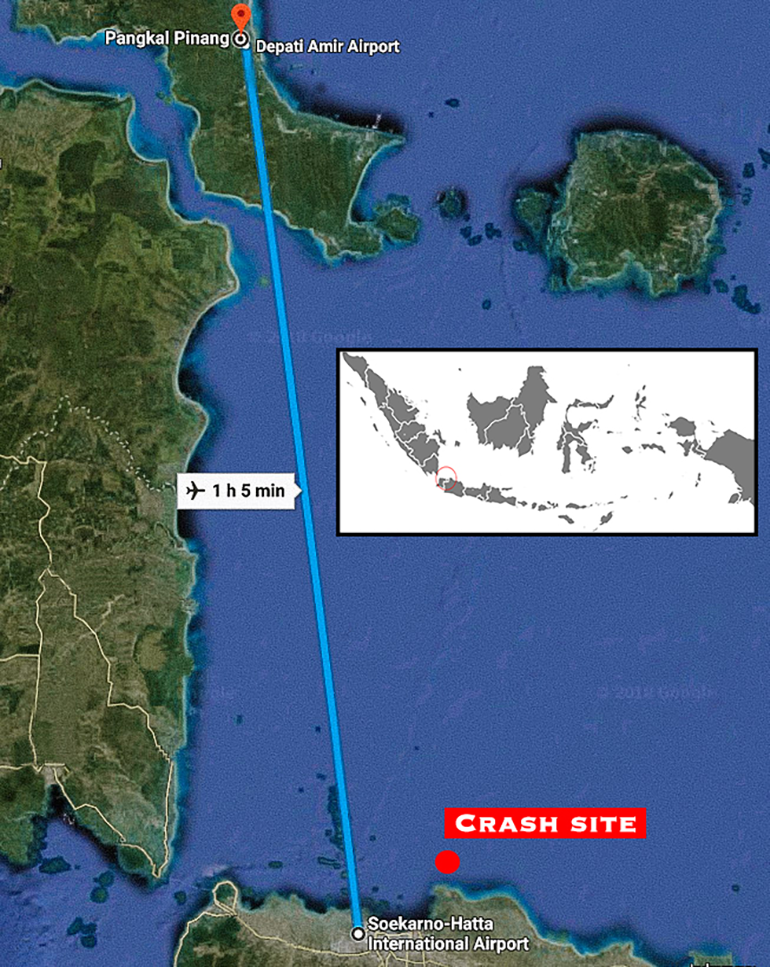 Search and rescue efforts have been undertaken by 150 personnel from Basarnas, with support from 280 police and military officials. Boats, helicopters and divers have been deployed, with frogmen searching in water up to 35m deep.
Disaster relief officials have warned that false images purporting to be of passengers aboard the JT-610 are being circulated online, and added that no footage or photo evidence has been recovered that could have come from any of the flight's passengers before the crash.
National Police have warned that, as the search for the aircraft's remains continue, identification of the victims is likely to take a long time.
"It could be that one body bag contains more than one victim. We can't say how many victims there are," National Police Hospital Chief Grand Commissioner Musyafak told reporters Monday evening.
He added that the quickest way to identify bodies found in the wreckage is to match the DNA of victims with that of their relatives, and said that the police have since contacted family members and requested they fly into Jakarta to aid in the process.
The Australian government has meanwhile advised travellers against taking flights offered by the low-cost carrier Lion Air. This advice, Australian officials added, will only be reviewed after a thorough investigation into the causes of the crash has been completed.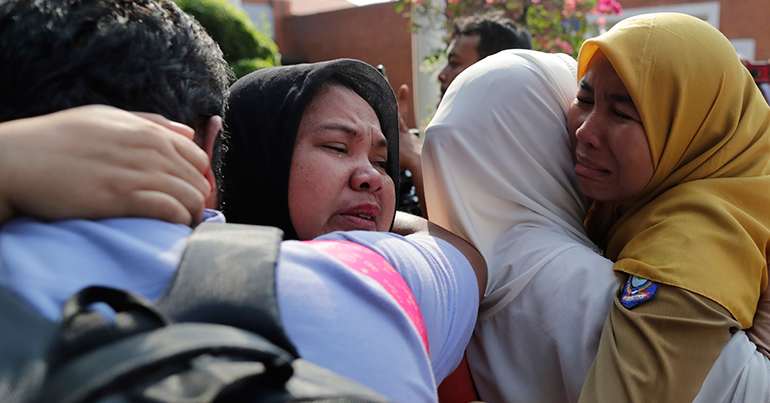 The plane, which went down despite perfectly clear weather conditions, had experienced technical difficulties during a routine flight the evening prior to the crash. Rescue team divers remain on the lookout for the plane's "black boxes", critical pieces of evidence that could help determine if the crash was a result of technical malfunction.
The crashed aircraft had been in operation since August. Lion Air Chief Executive Edward Sirait admitted the plane had experienced an unspecified "technical issue" on Sunday evening, but said the issue had been resolved and the plane deemed "airworthy". He added that the pilot, captain Bhavye Suneja, had carried out all necessary preflight inspections according to procedure.
[manual_related_posts]
Lion Air operates 11 other Boeing 737 Max aircraft, which Sirait said have not experienced any technical issues and will not be grounded in light of the crash.
This has been the first fatal accident involving any type of Boeing 737 Max.
News of the crash has raised further questions about Indonesia's questionable safety record within its aviation sector, which has drawn negative attention for more than a decade. A ban on Indonesia aircraft was imposed by the European Union and the United States in 2007 as a result of "unaddressed safety concerns".
The recent crash is likely to be the second most fatal plane crash in Indonesia's history, second only to the 1997 crash which saw a Garuda Indonesia Airbus smash into a cliffside, killing all 234 passengers and crew members on board.