Leicester City Football Club owner Vichai Srivaddhanaprabha was killed in a tragic helicopter crash after the vehicle went down while departing from Leicester's stadium on Saturday. The much-loved owner, who oversaw Leicester City's heroic charge to win the English Premier League in 2016, leaves behind a legacy of generosity and a passion for sports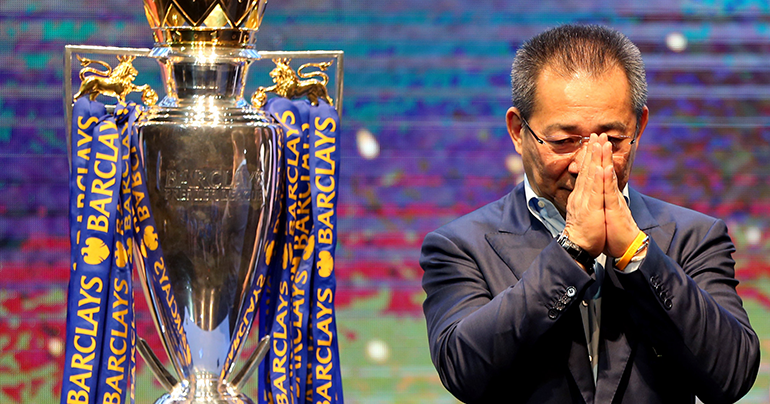 Less than an hour after watching his team play, Thai billionaire Vichai Srivaddhanaprabha was killed as his private helicopter appeared to fail in mid-air and descended rapidly to the ground before erupting in a ball of flames, according to witnesses.
Four others on board also died, including his staff members Nusara Sukmanai – a former Miss Thailand Universe 2005 runner-up – and Kaveporn Punpare. The pilot, Eric Swaffer, was lauded as a hero after guiding the spinning helicopter away from the crowds. He and his girlfriend, Izabela Roza Lechowitz, were among the dead on Sunday.
No one else was injured in the crash, according Leicestershire Police, who stated that Air Accidents Investigations Branch is leading an investigation into the incident. As yet, the cause of the helicopter's failure is unknown.
Who was Vichai Srivaddhanaprabha?
The 60-year-old, originally named Vichai Raksriaksorn, was born into a Thai-Chinese family. He was a member of the royalist establishment who was given his current surname by late Thai King Bhumibol Adulyadej in 2013 for his service to the Thai people. He was the fifth richest person in Thailand, with a net worth of $4.9 billion, according to Forbes. His company King Power Group is the largest retailer of duty-free stores in Thailand.
Srivaddhanaprabha bought Leicester City Football Club in 2010. In contrast to some other foreign owners of English football clubs, he was seen as more personally involved with the club. He was popular with Leicester fans for giving to charity and for handing out free food or beer outside the city's stadium, and for giving away free donuts on his birthday.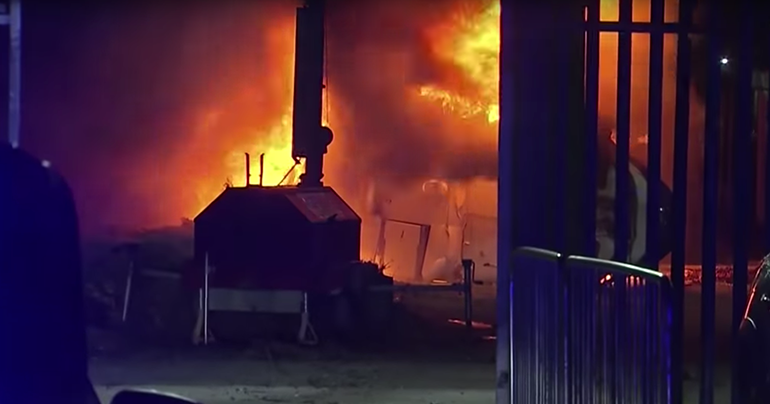 How did he impact Leicester City FC?
After Srivaddhanaprabha purchased Leicester City for $50m, the team rose from the second tier of the English Football League to the Premier League. In the 2015 to 2016 season, his team beat massive odds of 5,000 to 1 to win the Premier League  for the first time in the club's 132-year history. After that victory, Srivaddhanaprabha gave every player a new BMW i8, worth $128,000 each.
Leicester City FC's formerly named Walkers Stadium was changed in 2011 to the King Power Stadium, named after the club owner's duty-free brand. Srivaddhanaprabha, a devout Buddhist, flew in Buddhist monks from Thailand to bless Leicester City's pitch and give lucky amulets to players. He said in 2016, "I came to the football industry with Leicester City because of my love for football and the Club, and its fans have already repaid me several times over with their passion and loyalty."
Srivaddhanaprabha liked sports, especially polo, and spent $38.5m on a stable of thoroughbred horses. He had two horses due to run at Leicester Racecourse on Monday but they were withdrawn as a mark of respect. The businessman also played polo with members of the British royal family, founded the Thailand Polo Association in 1998 and owned the Belgian football club Oud-Heverlee Leuven.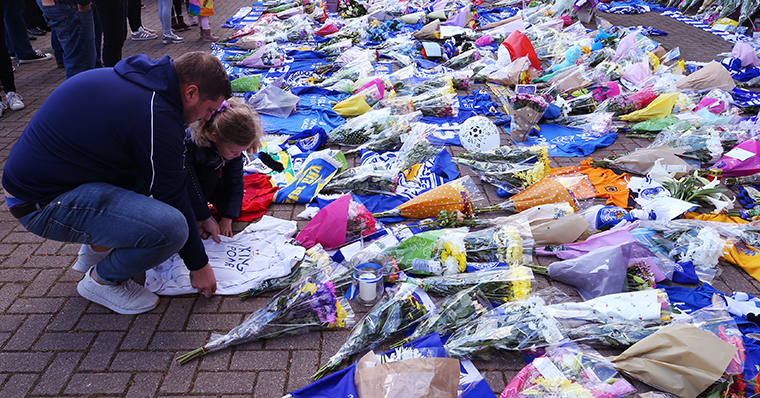 How did he make his fortune?
Srivaddhanaprabha started out in obscurity as a printer and leather goods trader. He later opened a single duty-free shop in downtown Bangkok in 1989. His break came when his company was awarded exclusive rights to run duty-free shops in Thailand's major airports, a venture that benefited from Thailand's robust tourism industry.
After ex-premier Thaksin Shinawatra was deposed in a coup in 2007, Srivaddhanaprabha fended off legal maneuvers to dismantle his duty-free monopoly.
[manual_related_posts]
King Power Group has grown to become the country's largest brand of duty-free stores, although its monopoly in Bangkok's Suvarnabhumi Airport is set to end in 2020. Other foreign companies, such as South Korea's Lotte Corp, have shown interest in taking on these concessions.
In 2016, King Power Group purchased 39% of the shares in Thai AirAsia, the country's largest budget airliner, for $226 million. Among his surviving family is Srivaddhanaprabha's son, Aiyawatt Srivaddhanaprabha, CEO of King Power Group and vice-chairman of Leicester City FC, and Srivaddhanaprabha's wife, Aimon, a King Power vice-chairman. His other three children are also executives with the firm.