Agriculture
Rooted in conservation
IBIS Rice was founded on a dream of profitable wildlife-friendly agriculture. Now, the company has made that a reality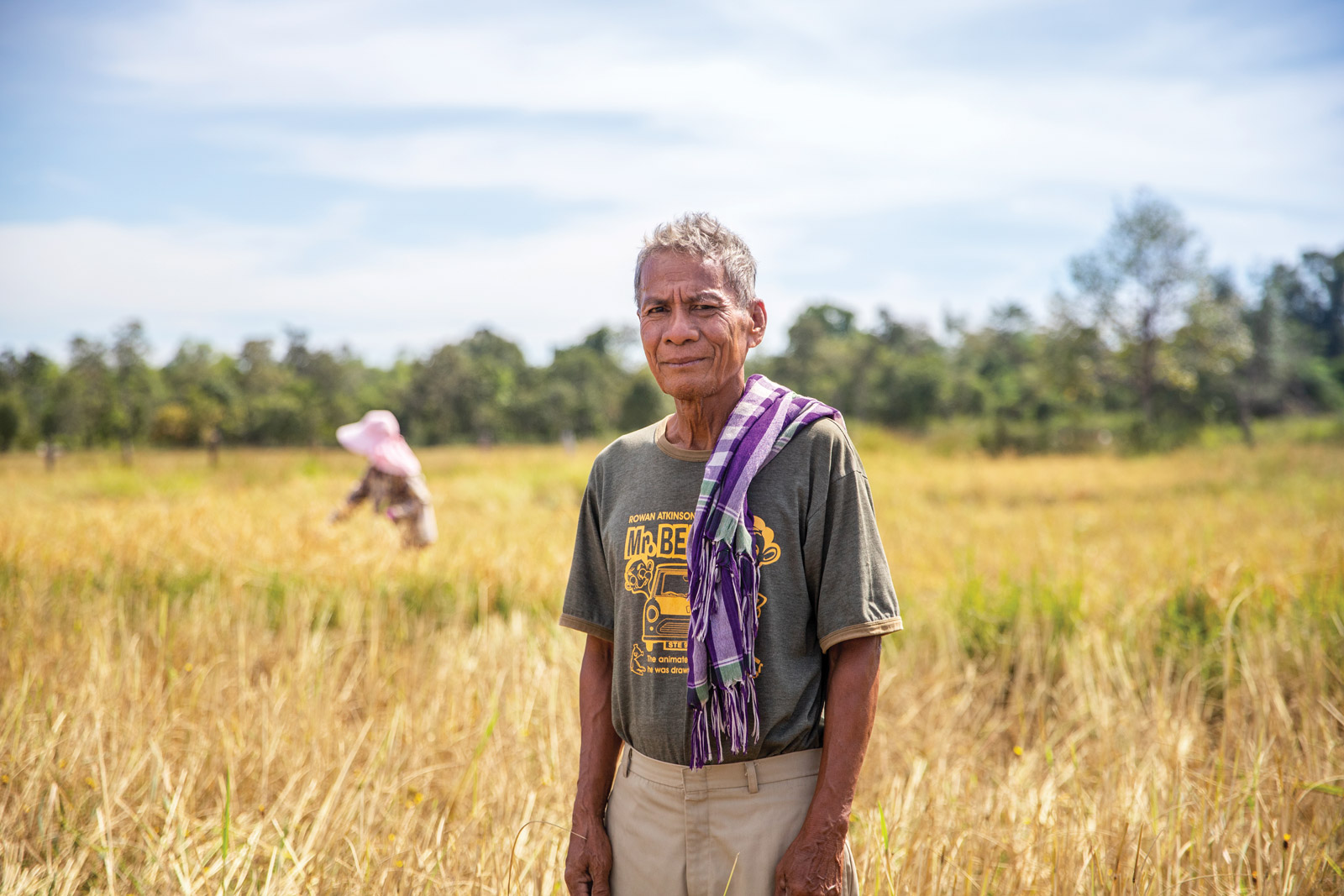 Nhem Siphan has been working in rice fields for a long time. But he didn't realise how much he still had to learn about cultivation until he started working with IBIS Rice, one of Cambodia's biggest organic food brands.
"Before I joined their project, I didn't have any real skill in planting rice," he admitted, looking back on the past from his village in Preah Vihear province. "I just did whatever I could with whatever result, and I didn't have an idea of how to get better at planting rice or improving my living condition."
Today, as one of the 1,500 growers partnered with IBIS Rice, Siphan is at the forefront of an organic movement that's bringing smallholder forest farmers in harmony with Cambodia's rich natural world. Even better, the unity between people and environment is boosting rural incomes while producing increasingly strong harvests of high-quality aromatic rice.
Nicholas Spencer, CEO of IBIS Rice, said the concept for a more holistic organics producer first sprouted in 2009. That initial idea grew from observations of the Wildlife Conservation Society (WCS), which had identified a large number of people trying to eke out a living in officially protected areas, essentially sharing habitat with the giant ibis, national bird of Cambodia and critically endangered.
Where others would see a challenge, IBIS Rice and the WCS saw possibility.
"It seemed like a clear opportunity to link better market opportunities with conservation compliance," Spencer said, describing a time of "foundational work" between 2009-15. "There was a good period of just testing the model to see if and how the compliance and incentives work."
In 2015, with a tested agro-conservation blueprint in hand, the IBIS Rice management team began scaling up the business. With an eye to lucrative export markets, the team earned organic certifications for EU and US markets . And as harvests — and profits — have grown, the company has expanded its work with agronomists and conservationists, partnering with nonprofit organisations BirdLife International and Conservation International, among others, to build the focus on preserving natural habitats in Cambodia.
There was a good period of just testing the model to see if and how the compliance and incentives work
Farmers like Siphan who work with IBIS Rice can expect to be paid a 50% premium on the crops they sell, as long as they adhere to the company's firm commitments to organic and Wildlife Friendly methods. As participation increases, Spencer said total paddy purchases have been growing by about 50% year over year, while researchers who have studied the IBIS Rice method have found a 75% reduction in deforestation rates in areas where the company is actively working with farmers.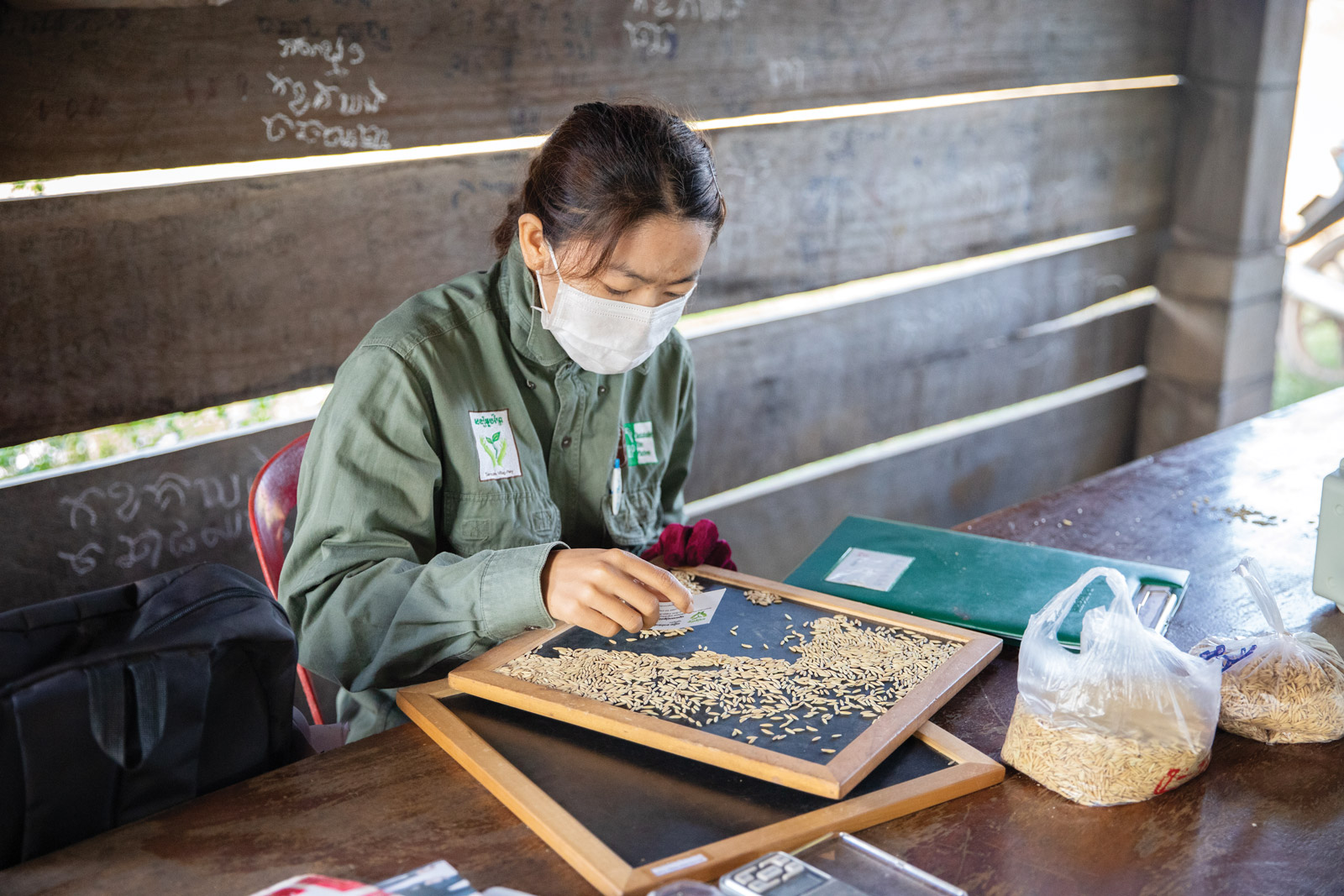 Today, with more efficient farming methods, Siphan said his own experience is "way different" than before he partnered with IBIS Rice.
"My family's condition is only getting better from being in poverty," he said, adding that his harvests were much stronger.
That high quality starts in the field and carries into the retail sector and to the final consumer, where Spencer said the global IBIS Rice customer base — which already counts major markets such as Germany, Canada, Hong Kong and Singapore — is increasingly engaged in the company's mission of investing in communities and forests.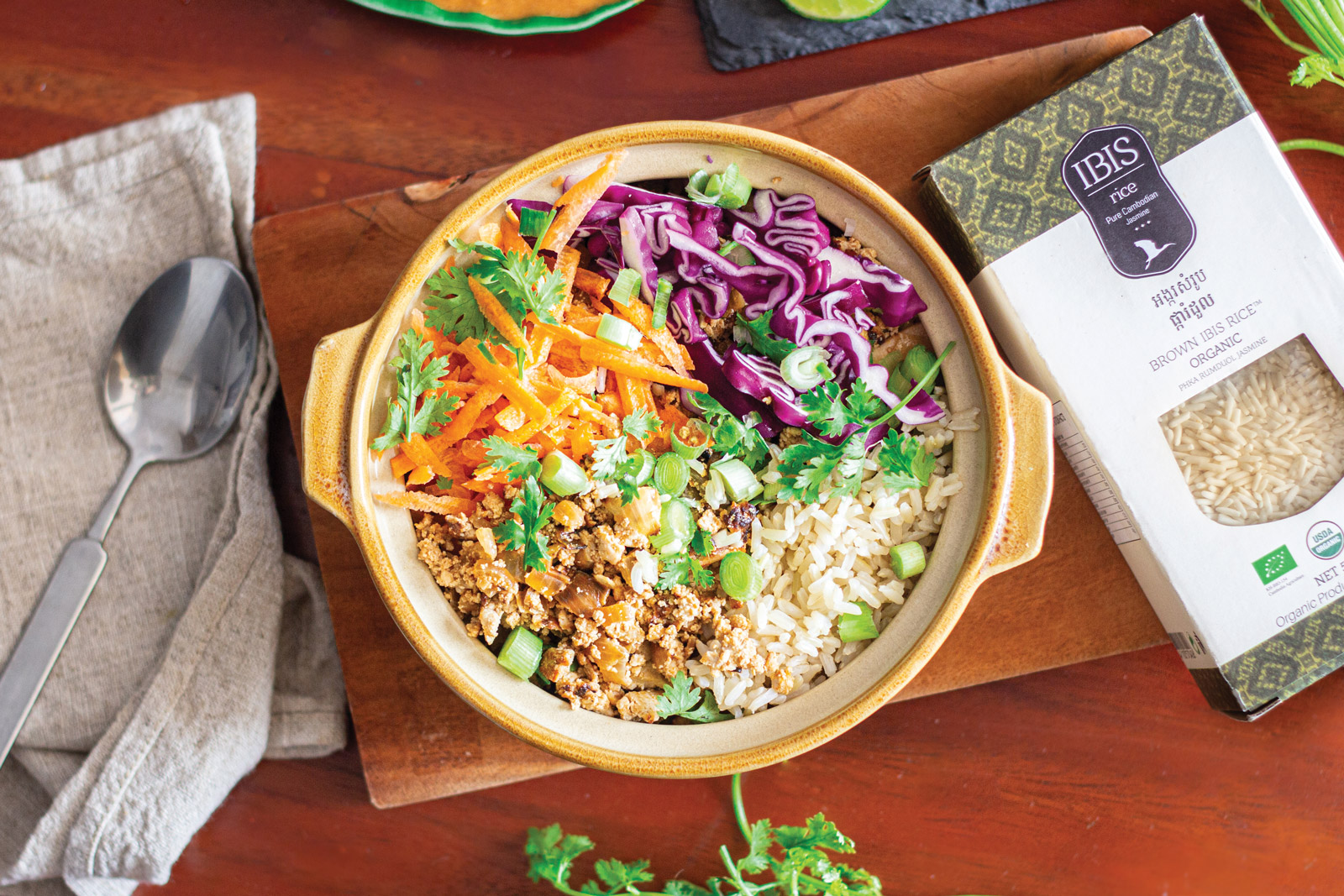 But the work doesn't stop there. Besides working with farmers to try out different crops, Spencer said IBIS Rice is always looking for new partners and avenues to promote high-quality goods, whether that be retailing in new markets such as those of the UK, North America and elsewhere in Asia, or with producing new lines of finished, shelf-ready goods such as noodles, snacks and breakfast cereals.
"We're building out the brand and connecting consumers to the project, as closely as possible, with the view that this company is going on a journey over the generations," Spencer said. "What we're doing, it's not a quick fix. We're very ambitious, not just for the company, but for the communities and these protected areas and the habitat and wildlife around them."
---
Read more articles