Our guide to getting the most out of Manila's swankiest neighbourhood

Browse – The Drawing Room
This large contemporary art gallery focuses on artists from the Philippines, most of whom prioritise work centred on cosmopolitan and urban issues. Apart from its own monthly exhibitions, the Drawing Room also helps facilitate off-site shows for its artists in cities from Taipei to Turin. The space is one of seven tenants in the Alley at Karrivin Plaza, a tidy little creative hub that also offers a café, a contemporary florist and a creative homeware boutique – perfect for browsing after taking in exciting works from the likes of Alvin Gregorio and Isabel Aquilizan at the Drawing Room.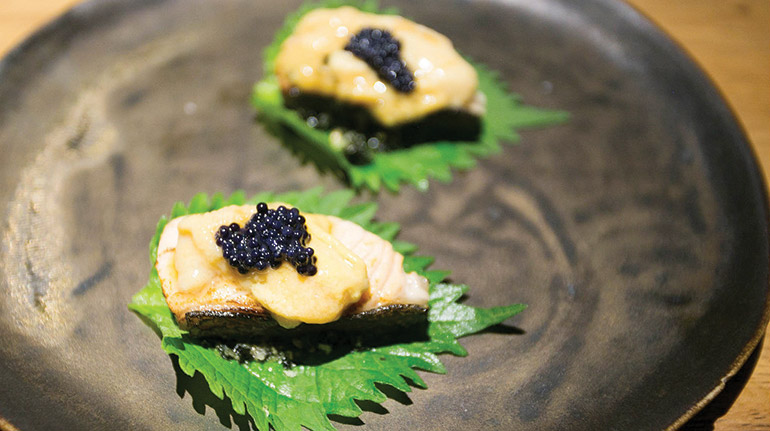 Eat – 12/10
When Gab Bustos and Thea de Rivera, the team behind cult Manila eatery The Girl + The Bull, announced they were to open a Japanese izakaya-inspired restaurant, loyal fans held their breath. They needn't have worried, though, for this funky little spot – all exposed white brick and wrought iron furnishings – has stayed true to the duo's innovative flavour combos. All manner of small bites can be mixed up to create a delectable spread, though it doesn't get much better than the salmon kushiyaki – two fillets skewered yakitori-style before being drizzled with a playfully sweet curry sauce, truffle oil and cereal.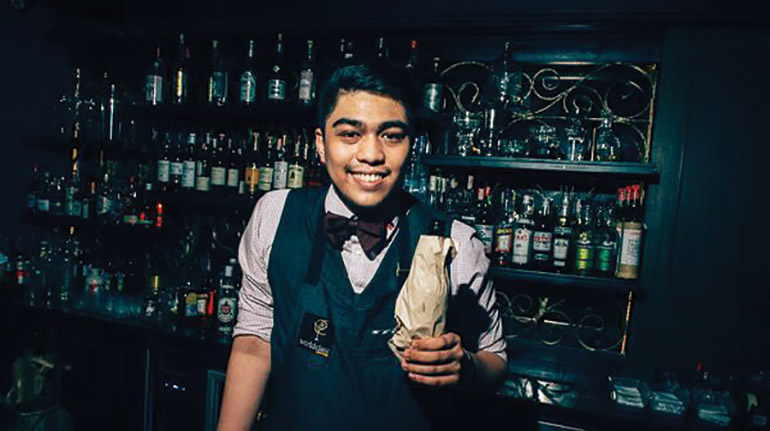 Drink – ABV
As tempting as it might be to hang around in a restaurant that proclaims "Long Live Bacon" in pink neon lettering on one of its walls, Lazy Bastard burger bar doubles up as the entrance to ABV, arguably the Philippines' best bar. Accessed via a wooden door, an elevator shaft and a password delivered to a 'lift attendant', ABV shoots for the classic prohibition style with its black-and-white flooring and leather booths with deep button tufts. Drinks fall into one of two categories – timeless classics or signature cocktails, although ABV also prides itself on its impressive collection of absinthe. Go for the Jupiter Street, a mixture of scotch, prosecco reduction syrup and artisan ginger beer, all served up in a beer bottle.
Sleep – The Picasso
Steering clear of the big international chains while not compromising on comfort in Makati deposits guests squarely at the doors of the Picasso, which specialises in boutique serviced apartments that are generously sized at either 45 or 88 square metres. Clean white lines are the order of the day in the rooms, though all of them are accented by the bold blocks of colour that might be expected of a property inspired by the works of the famed Spanish artist. At the very least it's highly unlikely guests will ever fail to spot their hotel – the designs on each balcony combine to create a giant Picasso mosaic on the property's façade.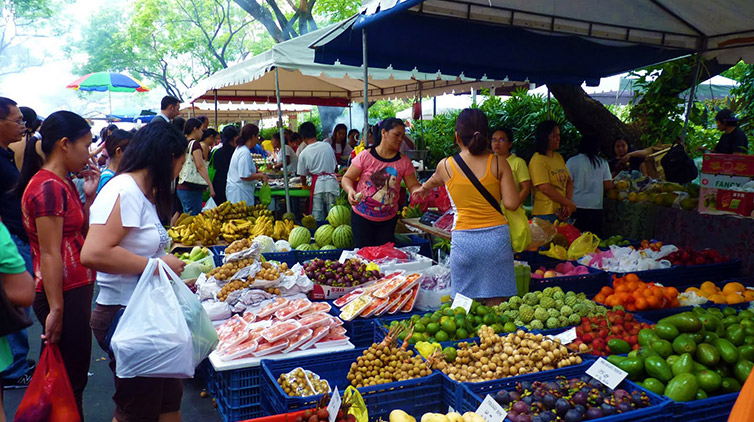 Wander – Salcedo Market
Just a two-minute walk from the Picasso lies one of Manila's best-loved markets. Founded in 2005 and inspired by a community's love of food, Salcedo Market pops up every Saturday at Jaime Velasquez Park from 7am until 2pm. Numerous stalls lay out intricate handicrafts for inspection, but ask any Filipino and he or she will tell you that Salcedo is really all about the food. From boiled peanuts to home-cooked comfort food from legendary vendor Tita Ope Lopez, not to mention cuisine from Japan, Vietnam, Syria and Morocco, there's always something here for roaming omnivores.
This article was published in the July​ edition of Southeast Asia Globe magazine. For full access, subscribe here.