Theme parks are multiplying in the region. Will Southeast Asia become the new happiest place on earth?
By Philippe Beco
Millions upon millions of tiny plastic blocks later, Legoland Malaysia's brightly coloured gates will swing open in September, in a $230m gamble that increasing incomes in Southeast Asia will result in a growing appetite for amusement parks. With developers banking on Asia to compensate for stagnating attendances in other parts of the world, Legoland Malaysia will become the latest playground in a global market projected to be worth $31.8 billion by 2017, and the sixth park in the world dedicated to the popular toy bricks.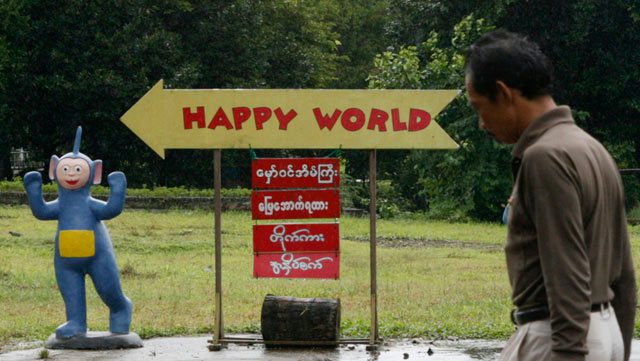 With sound economic growth, Southeast Asia has become a prime target for investors and theme park owners looking to tap into the swelling wallets of the region's 600 million residents. Thirty five thousand annual passes have already been sold and in its opening year more than one million people are expected to visit Legoland Malaysia, which is primed to lure tourists from Singapore and Indonesia.
The omens are good. Located just next door, Genting Singapore, which owns the $4.4-billion Resorts World Sentosa complex, has enjoyed robust growth since Universal Studios Singapore opened in 2010. The 20-hectare movie-themed park welcomed 3.4 million visitors last year.
It is not only foreign brands banking on Southeast Asia's potential: Home-grown companies backing entertainment parks such as Happyland on the outskirts of Ho Chi Minh City also hope to take advantage of the burgeoning market. An ambitious $2-billion project that is putting an Eastern spin on Western parks, Happyland hopes to draw 14 million visitors annually when it opens in 2014.
Elsewhere in Southeast Asia, a myriad of more modest fun zones have popped up, from Phnom Penh's Dreamland to Manila's Enchanted Kingdom, the latter welcoming 1.6 million visitors last year. Other projects have been announced in Malaysia, including a $160m park in Ipoh and Hello Kitty Town in Johor.
Ambitious plans, however, come with huge risks and theme parks can quickly go from thrill to spill. Of the 2,500 amusement parks in China, only 10% spin a profit, while Southeast Asia has already seen its first string of parks grind to a halt, including Kuala Lumpur's Mimaland and Vientiane's Dokmaideng Playland.
Tailoring an amusement park to the wants of the local demographic is key to success, said Joni Newkirk, the CEO of business development consultancy Integrated Insight. "Especially with highly-themed parks, you have to tell a story that resonates with your attendance. That is typically where you see missteps," said Newkirk. "The smart designer will first talk to the people who are going to be the park's target."
Studies into the shopping trends, culture and age groups of local residents and tourists show that what works in the West almost certainly needs to be tweaked, or even totally rethought, for the East. For example, Asia is characterised by a large number of multi-generational households, meaning that a day out usually involves a larger group, with grandma and grandpa often tagging along.
Luke Riley of Sanderson Group, the company constructing Movie World at Happyland, confirms that this "sense of family" impacts the way parks are conceived. Asian parks will typically include rides that are more of a multi-generational mixed bag. Kevin Barbee of KB Creative Advisors said he took this into consideration when designing the Madagascar Crate Adventure at Universal Studios Singapore, making the gentle ride appealing to grandson and grandfather alike.
Similarly, considering Asia's renowned love of photography, Happyland is ensuring plenty of photo opportunities for snap-happy visitors while adding an Asian slant to bathroom facilities, queuing structures, colours and architecture. Climate is also an important consideration, with Legoland Malaysia adding shelters along with some 3,500 trees to provide shade from the tropical sun.
With palatial buildings, rollercoasters, themed attractions, retail outlets, exhibition centres, movie production studios and a 1,000-room five-star hotel, Happyland is indicative of the Asian preference for multi-purpose complexes. Even the regional benchmark, Singapore's Universal Studios, is only one part of the greater Resorts World Sentosa complex that includes two casinos, several hotels, three beaches and a marine life park.
Legoland Malaysia has announced plans to build a 249-room hotel adjacent to the park. It will also be located close to three further parks planned for Johor – the aforementioned Hello Kitty Land, as well as Little Big Club and Lat's World, which is based on the work of a local cartoonist – a development that could see the southern state become the Florida of Southeast Asia.
"The trend is integrated destinations where the theme park is just an element," said Chris Yoshii at Aecom, a Hong Kong-based developer. "Theme parks are very capital-intense projects with a very long payback period. From an investment standpoint, it helps to balance [parks with] projects that can pay back capital quickly, such as shopping malls, retail shops and residential projects."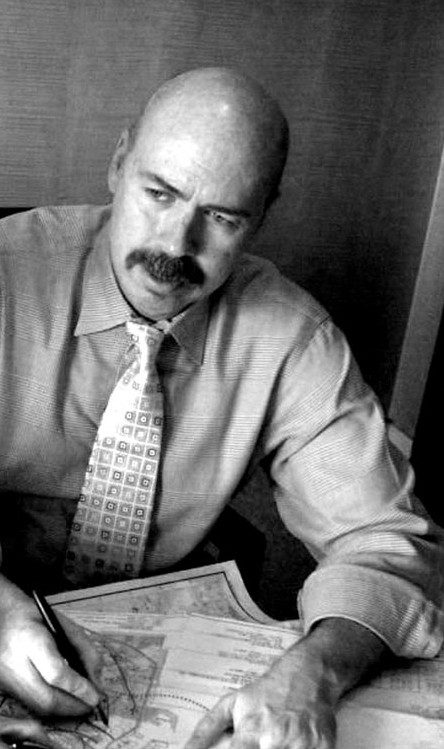 Kevin Barbee said that such integrated offerings make business sense. "Ultimately, a theme park can only provide six to eight hours of entertainment, so developers try to make people stay longer and spend more money on meals and merchandising," he said.
Universal Studios Singapore has been an indisputable success since its launch in 2010. The park hosted an average of 8,200 visitors a day in 2011, with the break-even point between 6,000 and 7,000 visitors. With a well-connected airport and a wealthy population (median monthly household income in Singapore is $5,500), the city-state seems to be an ideal location, providing the park with both tourists and resident visitors.
The problem for many of the region's theme park hopefuls is providing large-scale rides and costly theatrical shows in less affluent countries. Newkirk, who spent 20 years at Walt Disney Company, questions the long-term feasibility of such low-income expectations. "Realistically, it is difficult to build a park that can be affordable for lower income households," she said. "As such, most parks are targeting households with higher incomes."
However, Vietnam's average monthly revenue of $58 per capita does not seem to worry Sanderson's Luke Riley.
"Happyland has been very strategically planned and designed," he said, stressing that what really matters is the perceived value of entertainment, regardless of the size of a ride. He also added that his feasibility study included understanding the disposable income and value perception of the park's target audience.
"Happyland's ticket price will suit Vietnamese salaries," he said.
Better news for investors is that the Asian market tends to respond positively to novelty and innovation. "If you do something new and interesting, people will show up right away," said Yoshii, citing the example of Hong Kong's Ocean Park, which saw a 29% attendance increase last year following redevelopment. He believes that waterparks are a good alternative for cautious investors in Asia, as they have a shorter construction time and lower operating costs than other theme parks, yet generate high revenues. Kuala Lumpur's Sunway Lagoon has become one of the world's top 15 water parks, according to Aecom's 2011 Global Attractions Attendance Report, with more than one million visitors that year.
Another boon for business in Southeast Asia, according to Barbee, is that alongside an upwardly mobile middle class finally able to flex its spending muscles, "developers seem more willing to take risks".
"Since theme parks are relatively new in Asia, developers aren't bound by tried-and-true (i.e. Disney) formulas," said Barbee. "They are more interested in having an attraction that works for their specific needs. At Universal Studios Singapore, we designed the front gate to be more permeable, allowing the Hollywood Boulevard [zone], with its shops and restaurants, to be open after the hours of the main park.
"Asian parks are also less formulaic and open to new forms of entertainment. So we see more ideas being experimented with in the arrangement, the mix of the attractions and the entertainment offered. In a way, Asia is kind of an incubator for what I hope will be the next generation of theme parks. Time will tell if these experiments bear fruit or famine."
Also view:
Good, clean fun at Ramayana in Pattaya
"On the deck" – British filmmakers shine a light on Yangon's struggling skateboard culture