Award-winning social entrepreneur Reese Fernandez-Ruiz talks to Southeast Asia Globe about employing business nous in an ethical enterprise
By Daniel Besant
Reese Fernandez-Ruiz, co-founder of social enterprise Rags2Riches, made this year's Forbes' 30 Under 30 Social Entrepreneurs list and won a Rolex Award for Enterprise in 2007.
Based on a model that the 29-year-old Filipina describes as a "win-win" for everyone involved, the Philippines-based company works with artisans living in poor communities to design and manufacture eco-ethical fashion and home accessories using up-cycled cloth, organic materials and indigenous fabrics. The products retail in London, Los Angeles and New York, as well as the Philippines.
Were you aware of social enterprises before you started Rags2Riches?
When I was in my third year at college, I heard about social entrepreneurship. But it wasn't a concept that was easily understandable. There are so many schools of thought about social enterprises and I don't think there's any globally accepted definition – but my concept of it when Rags2Riches was starting was that every business should be socially and environmentally sound. However, there are lots of businesses that don't declare themselves as a social enterprise but still do a lot of social and environmental good as part of their core business.
Can you explain how Rags2Riches is a "win-win situation"?
We felt that the world is filled with so much wealth accumulation but not a lot of wealth distribution or providing people with opportunities so they can support themselves. But with Rags2Riches, I feel that we were able to do that. So when it comes to the dynamics of Rags2Riches and the community, it's definitely not a dole-out. It's not like we're bleeding money just to provide artisans with income. It's really a two-way street. It's quite honestly and seriously a business partnership.
We operate as a business – a benevolent one and a very patient one – but it's still a business and it has to work that way. Our artisans get opportunities, they realise the best of their selves, but they also know that they have responsibilities. Our products are top-notch. They are really great designs and very high quality. So our customers don't feel like they're buying out of pity, which would be like taking money from them for something that they wouldn't use, only for a momentary happiness of the heart. That's just not sustainable.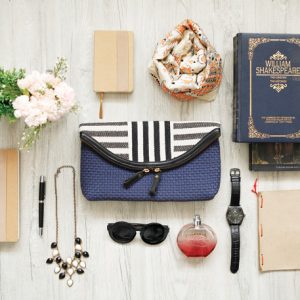 Our customers know that they have a beautiful product they can wear, they can be proud of, that makes them look and feel beautiful. But at the same time it contributes to a better world. It's a business model that works.
What advice would you give to someone who's thinking of setting up a social enterprise?
Take the plunge. Everything is about just taking the risk. But my advice is pragmatic. I think social entrepreneurship has been romanticised, and a lot of people want to be entrepreneurs not necessarily for the right reasons.
So if you think you want to be an entrepreneur because you want to be your own boss or to make more money, then probably don't become one. Be one for the right reasons. If you want to be one, think about the problem that you want to solve and if it has a business model that you can use. It's a huge commitment. It's like having a child – well, sure, you can leave it, but you shouldn't [laughs].
What is it that you love about your job?
I feel very excited about the whole building process, whatever it takes to make it happen. So whatever it is – financial structures or design – it's just so much fun to see things grow.
I think that's where the whole passion comes from. I see exactly what the fruits of our efforts are as a group, as a team. Seeing that and knowing that you're a big part of that is very satisfying. That's not to say it's easy, it's probably the hardest thing, but it's super worth it. 
Keep reading:
"Splashing out" – With Southeast Asian art set to explode onto the French art scene at Art Paris Art Fair, expert Iola Lenzi discusses its growing visibility