A young Cambodian woman harnesses social media
By Kuch Naren
Thy Sovantha was born in 1995, the year after Cambodia's opposition leader Sam Rainsy left his post as finance minister to start his own political party. Almost two decades later, Sovantha, whose personal Facebook page has more than 215,000 followers and counting, is an entirely new political entity: a young woman with huge support in a country where politics is the realm of old men.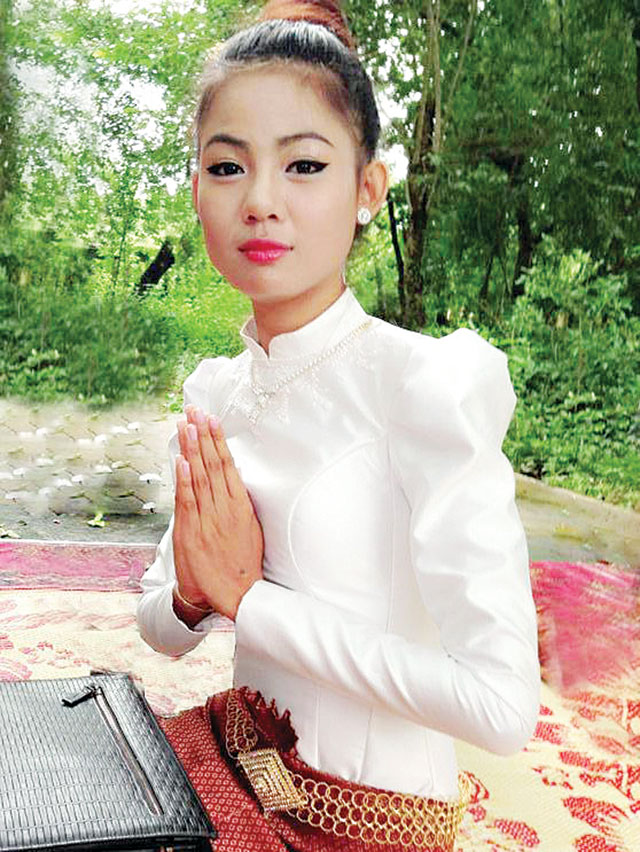 Still in high school, Sovantha's online popularity and firebrand political rhetoric have brought threats and suspicion from both sides of Cambodia's political divide.
In January, Sovantha's passport application, which included her home address and relatives' names, was leaked onto Facebook, a transgression she blames on government officials. Facebook users have threatened to attack her family, burn her car and pour acid on her head.
Sovantha said she has become used to such intimidation after moving to the fore of online politics before last July's national election. "Although I have been intimidated through social networks, it is not a major obstacle to stop me from exercising my freedom of expression," Sovantha said. "In the past, people generally dared not to speak about politics in public or with friends, but social media has changed people and encouraged youth to be brave and speak about negative things happening in our society.
"Under the leadership of Hun Sen for more than 30 years, there has been little development but mass failures in terms of deforestation, social injustice, nepotism and impunity, especially the illegal flow of Vietnamese to Cambodia."
Such fierce criticism of the government has become part of Sovantha's platform, delivered through selfie videos filmed at opposition rallies, demonstrations, or in her bedroom. Sovantha's carefully managed online personality and rapidly rising popularity have also created anxiety within the newly formed opposition party.
In January, a Cambodia National Rescue Party (CNRP) spokesperson publicly announced that Sovantha was not affiliated with the CNRP amid rumours that she was covertly working for them.
"Whatever I am doing is not for personal gain or being a spy for any political party," she said. "I just want to use social media for change. "But I strongly believe that a new political party will be created by the young generation, the youth who like to see a change for greater improvement of society," Sovantha added.
***
 Keep reading:
"Truth and lies" – While 2014's Press Freedom Index shows some positive change in the region, many governments still show a flagrant disregard for the fifth estate
"Killing them softly" – Singapore's approach may be more subtle, but its new internet laws echo the strong-arm tactics used by regional governments to silence free speech
"Sharing is caring" – Are Indonesia's young digital natives amusing themselves into a state of political antipathy, or will the latent capacity of social media be unleashed in next year's elections?