Since being named Porsche Asia-Pacific's managing director last year, Martin Limpert has been on a mission to redefine the region's car culture, one country at a time
If a 3.8-litre, twin-turbo flat-six cranking out 560 horsepower sounds like your idea of heaven, then you're in the right place. Since setting up shop in 2001, Porsche Asia-Pacific has been catering to deep-pocketed auto aficionados who not only value luxury but are hell-bent on trying to defy the laws of physics. To date, the German automaker supports importers in 13 countries across Asia-Pacific, each boasting its own unique development strategy.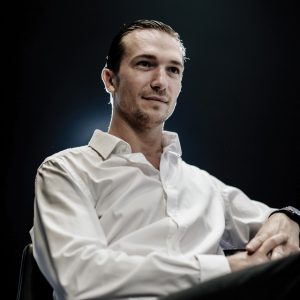 "There's really not a one-size-fits-all approach to Asia-Pacific," said Martin Limpert, managing director of Porsche Asia-Pacific. "We have countries where Porsche has been present for more than 30 years, such as Singapore and Taiwan, and then there are markets such as Mongolia and Cambodia where we've just entered. In established markets it's about sharpening our brand, but in new markets we want to be early so customers are aware of Porsche and what we stand for."
For Limpert, this means leaning on the company's core values of exclusivity and social acceptance in an attempt to create life-long relationships with its customers. He feels that this personal touch gives Porsche a competitive advantage in being one of the most prestigious brands in the auto industry.
"Our approach is intelligent performance – bringing what we learn on the racetrack to develop cars for everyday usability. With this we also have four couplets of seemingly opposite brand values – tradition and innovation; functionality and design; exclusivity and social acceptance; and performance and all-day usability," said Limpert. "It's these core values that allow us to offer a unique purchasing and ownership experience to all of our customers. From pre-purchase to ownership, we're with them through all phases of the car's life cycle."
Given the intense competition within the auto industry, Limpert is determined to bring a fresh and provocative view to the region, particularly in emerging markets. Besides having a network of dedicated importers on the ground, the Stuggart-based carmaker supports an extensive list of motoring events and regularly offers customers an opportunity to release their inner speed demon alongside experienced instructors.   
"One of the key elements for any market is getting prospective customers behind the wheel to really experience the brand. We are selling a kind of lifestyle, so with this we offer different levels of driving experiences with the Porsche Sport Driving School. The initial course teaches customers the basics, such as handling and breaking, while the master course goes into g-force performance and drifting. It's about getting people closer to the brand, letting them understand what the different car concepts are and how they all behave," said Limpert.
Porsche's techniques seem to be working. The German brand closed last year with 4,846 new vehicles delivered across Asia-Pacific, representing a 53% increase compared to 2013. In the first quarter of this year alone, Porsche's Asia-Pacific sales ballooned 104%, comapred to the same period of 2014, to 2,039 cars.
Despite the company making a name for itself with the stupendously fast 911 model and its many variants, Porsche's best sellers these days are its high-riding larger vehicles – the Macan and the Cayenne. Birthed on the racetrack, these off-road beasts have a wider appeal in certain markets, especially those where sports cars are seen as impractical.
"When looking at the different markets it's important to offer the right vehicle at the right time and at the right price," said Limpert. "In countries such as Cambodia, Mongolia and Vietnam, the current infrastructure is more inviting to our SUVs and the Panamera model. But if you look at Singapore, the country has a very urbanised city environment, which can support both the SUV and the sports car. Most importantly, whatever Porsche you talk about, they all have the same genetic code of being born on the racetrack. This is the message we have to convey to our customers."
Still, with infrastructure improving across the region and the number of potential customers on the rise, Limpert senses opportunity for all models in the Porsche lineup to leave their mark.
"We are quite confident about the future in Asia-Pacific. Economically and politically speaking, the region will be one of the biggest growth drivers in the future, so Porsche has a very big focus here," said Limpert. "From a brand point of view, whenever we enter into a market it is never for the short term. We believe in the potential customers and in the economic growth of these markets. It's about taking a strategic, sustainable, long-term approach."
Keep reading:
"Way to Goh" – GrabTaxi is a true Southeast Asian success story. The taxi-booking app has been downloaded 4.4 million times and has outstripped worldwide cab giant Uber in terms of number of rides in the 20 cities it services across the region. Cheryl Goh, the company's group VP of marketing, has been a key element of its meteoric rise