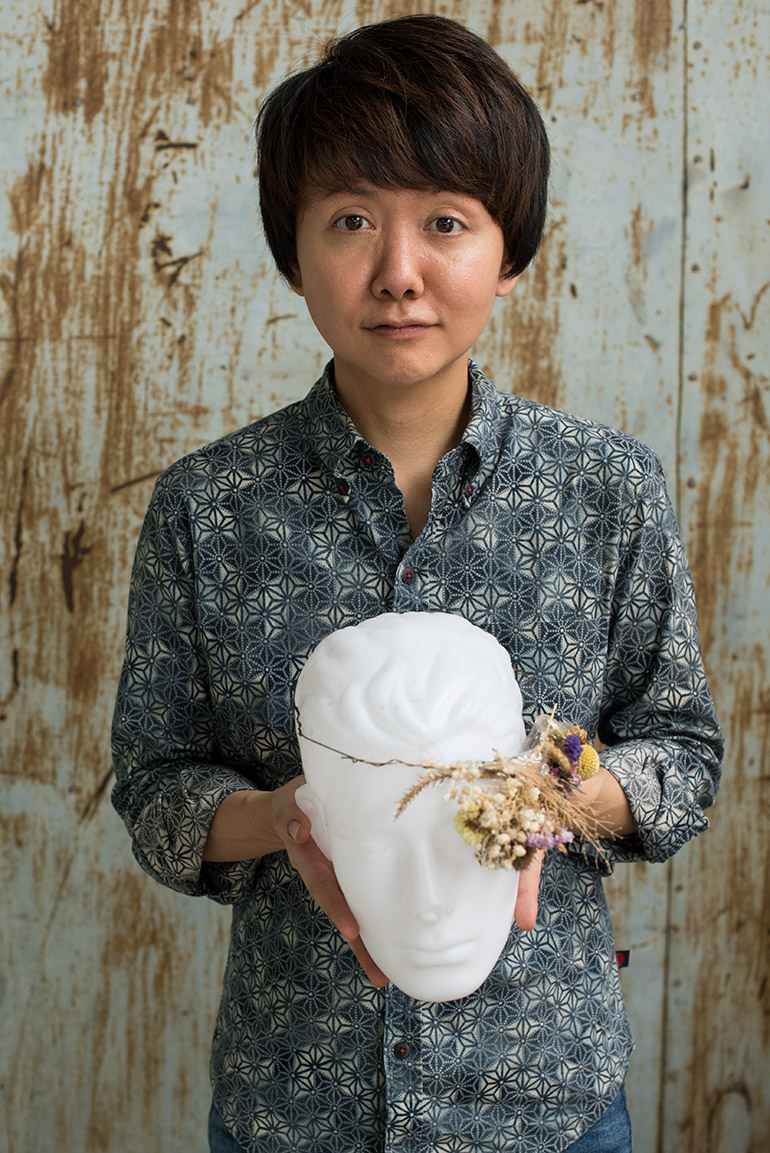 Piyarat Piyapongwiwat is one of Southeast Asia's most promising contemporary artists. Armed with an analytical mind and a big heart, she discusses rebelling against her conservative upbringing, why she is drawn to marginalised groups and the difficulties faced by artists in military-ruled Thailand
Posing for portrait photos does not seem like Piyarat Piyapongwiwat's idea of a good time. Nonetheless, at the behest of Southeast Asia Globe's photographer, she gamely wrestles with the unwieldy torso of a white mannequin adorned with a posy of dried flowers in its hair. Moments later, he instructs her to "Just stand with your hands on your hips, like: 'Yeah, I'm a cool girl.'" She responds with a quiet, almost apologetic: "But I'm not."
Softly spoken and thoughtful, this Thai contemporary artist is, in fact, rather cool. She is also uniquely talented, attracting much praise in recent years and making a name for herself as a keen social agitator who is unafraid of voicing her opinions. She admits to being particularly interested in people on the fringes of society and has explored issues such as gender, globalisation and subcultures in her work.
Born in Phrae province, in the north of Thailand, Piyarat spent her formative years in Chiang Mai, the daughter of a banker father and a mother who taught at the same private school that Piyarat attended. "I don't have many good memories of being a teenager. I had lots of friends but I felt like a stranger since I was young, a bit different," she says. "I come from a very, very conservative family. I think my habits and thoughts were shaped by the atmosphere at home and my school in Thailand, which was very strict. Maybe I tried to push back against that."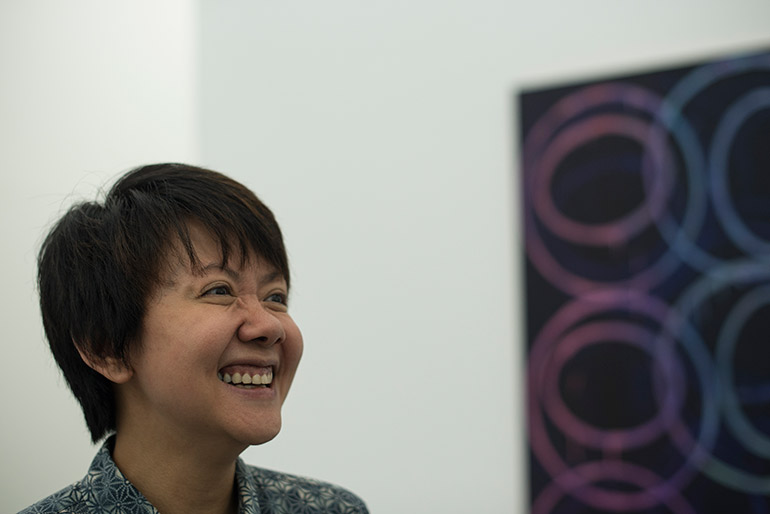 ****
When did you decide that you wanted to be an artist?
When I was 28 years old. Maybe we can say it was kind of a midlife crisis. I think I just asked the normal questions, like where do I come from, what is my life like, what did I think I'd be, blah blah blah. I was already 28, and I realised that if I wanted to change, to start again, I needed to do it… before it was too late.
How did your family react when you told them?
They attacked me a lot. In their point of view, learning art is nothing, it's not real, not a real job. At that time, they thought I had a good job already because I used to work in advertising… [where] you can earn a lot of money.
You left that career behind to study fine arts at the prestigious École Supérieure des Beaux-Arts de Montpellier Agglomération in France. How did you feel when you returned to Thailand after that period?
I felt a bit of culture shock… I had to think about how to adjust myself to the atmosphere of the country. That's why I started to produce work about people standing still for the national anthem and other topics that helped me learn about my society and myself.
For example, if I go to a public space and the national anthem plays we have to stand still. Everyone does it but, inside, I was questioning why I needed to do this kind of thing; I was against this rule.
One of your earlier projects was a photo series titled Queerness, which showed a number of LGBT couples pictured at home.
I wanted to question the form of family in Thailand. When I came back [from France] I saw lots of banners and advertising in Thailand about the family. I think that this country emphasises very much about family. There is a lot of pressure to form the classic family [unit] – father, mother, two children. They try to propagandise the ideology of family more and more. I decided to take my own family portraits starring my friends, and I have many friends who are lesbians or gay. Some of them are couples who live together just like they're married, for more than ten years, so I wanted to ask if we can call this a family too, or not? Should a family only be father, mother, son and daughter?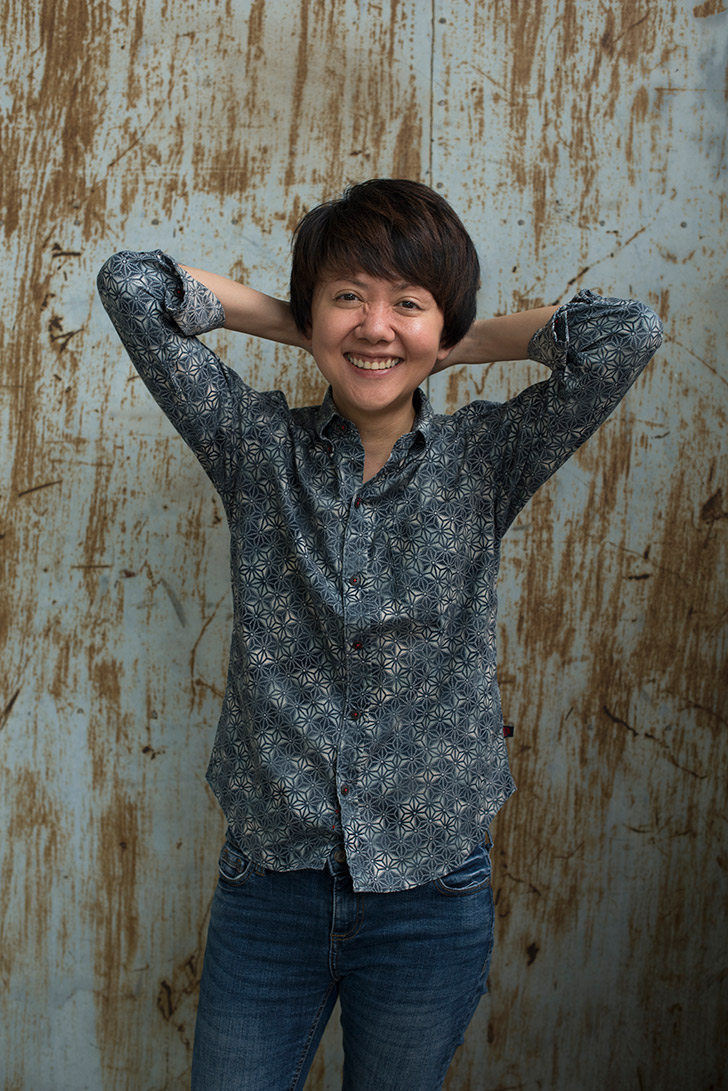 Your most recent work, Messages From Nowhere to Nowhere, saw you projecting sentences in large neon letters onto public spaces in Bangkok and Pattaya. Most of these were 'messages' from marginalised members of society in Pattaya. Who were the most interesting people you spoke to in Thailand's famed city of sin?
I spoke to ladyboys who are sex workers, and one of them told me about her life. To me, it was a great tragedy… She told me that if the police stopped a female sex worker at the beach [before the coup] they would be required to pay a fine without receipt of THB100 [just under $3]. However, if the sex worker was a transsexual they had to pay THB200. She asked me: 'Why is it not equal?' She even said that after the coup they had to pay THB300– 100 extra for the officers. I spoke with three transsexuals, and they all told me the same thing.
How did you choose which messages to project?
One thing that really stood out was the fact that 90% of the things people said to me were negative, [there were] many complaints about their quality of life. I think I chose messages that reflect how people feel about my country, and how I feel about my country too.
I was given a lot of freedom on this project, but finally I decided on a certain amount of self-censorship [of the messages]. That made me a bit sad, but I didn't want to take a risk.
There has certainly been criticism of Thai artists, with some suggesting that they haven't stood up to the military government enough and that they should be doing more with their work…
For me, I don't [expect] every Thai artist to produce work to fight the junta. I think every artist should have their own autonomy. If their skill is creating work on other topics and they continue to work in that way, I think it's fine. The thing
I do request is that they should step out to fight for their rights. However, there are many ways to protest against the junta, not only creating artwork.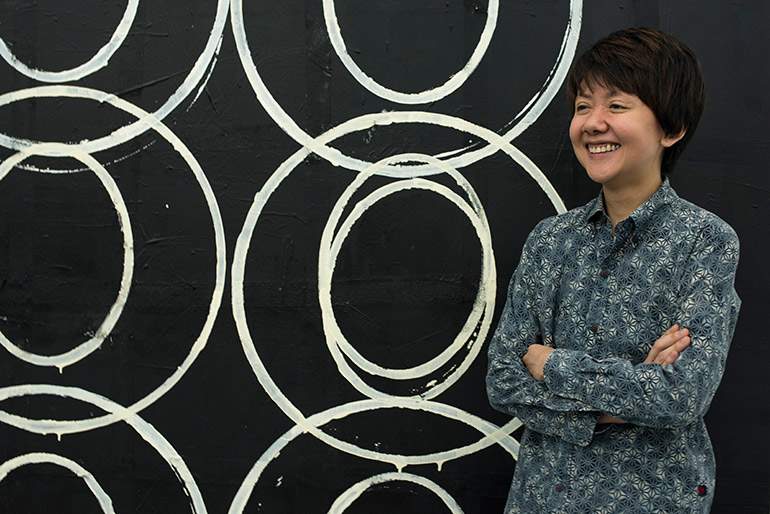 There are many young artists I know who do work that fights the junta, but maybe they haven't been given the chance to exhibit their works. It's not being seen, but that doesn't mean that artists have stopped fighting. It's maybe because the galleries, art spaces and curators don't want to take the risk.
How does it feel being an artist in Thailand at the moment?
It's difficult to create artwork that criticises the government. But we can still do it. There are tricky ways [to get a message across] even if we cannot fight them or confront them directly.
In general, being an artist in Thailand is very, very hard. It's very difficult. We have no arts council, and the ministry of culture doesn't support contemporary art very much. They support only the kinds of artworks that show positive images and traditional art that's related to the ideology of monarchy, religion and nationalism. For the new generation of contemporary artists, including me, it's very difficult to survive financially. Most of us need to have another job as well.
It seems that you have a definite interest in marginalised people and groups. Why is that? Do you identify with them?
Because maybe I'm [marginalised] too. Even referring to my ethnicity, I'm a margin. My dad is Chinese-Laotian, and my mum is a mix between two ethnic minority groups. I grew up in an education system that was very, very Thai. I think this kind of society, this kind of country, naturally made me feel like an outsider. I think that is why I make the kind of work that I do. Maybe if I grew up in another country, my work would be different.